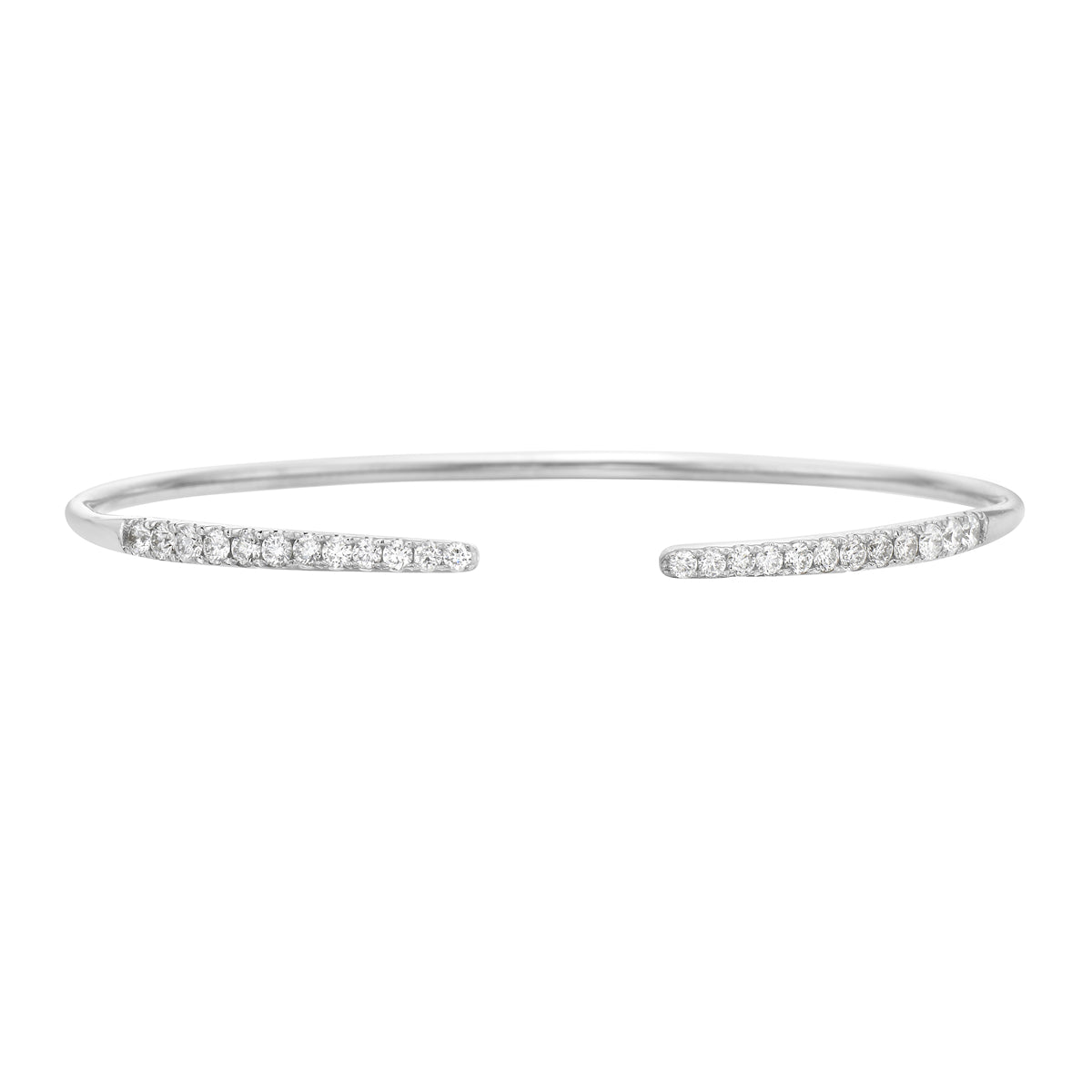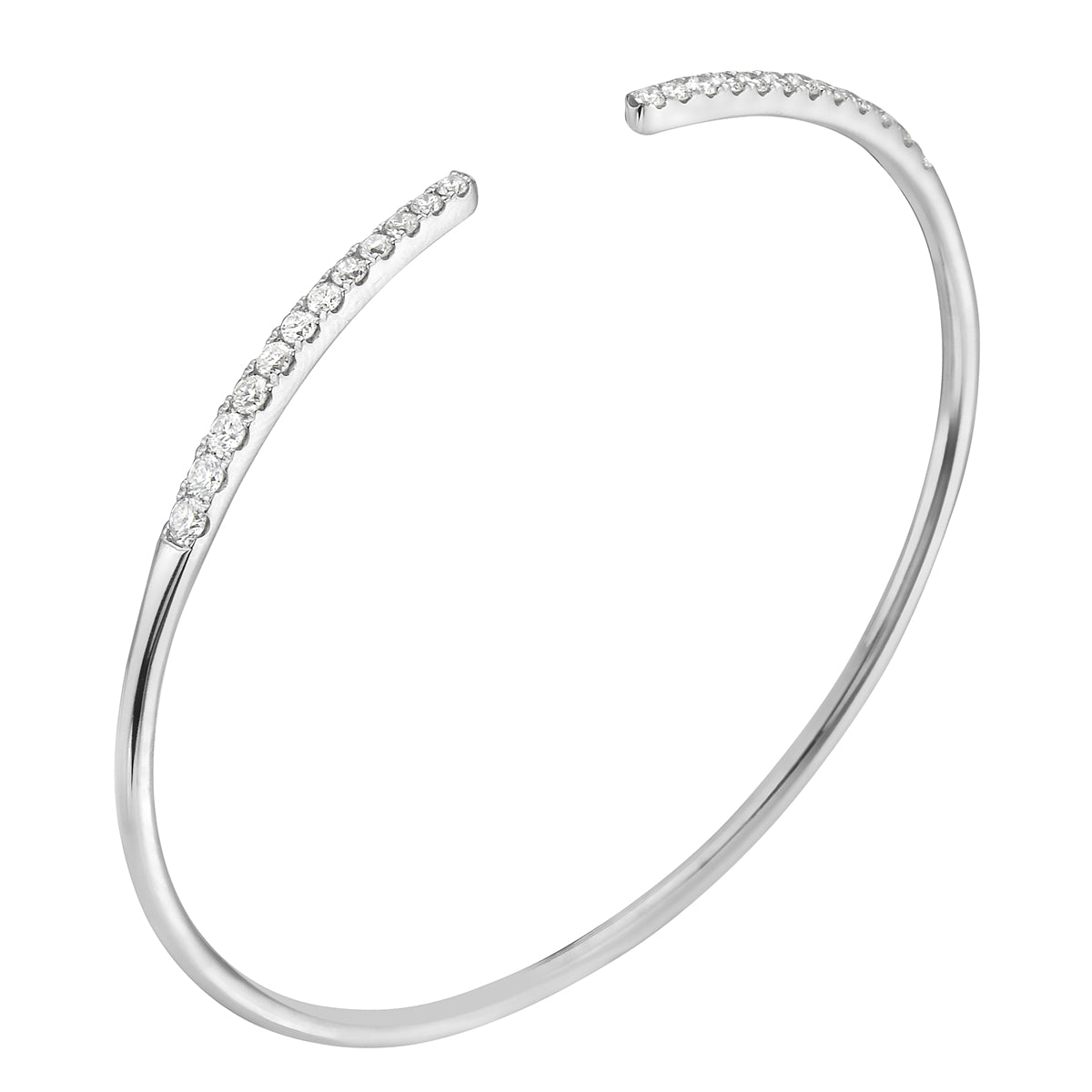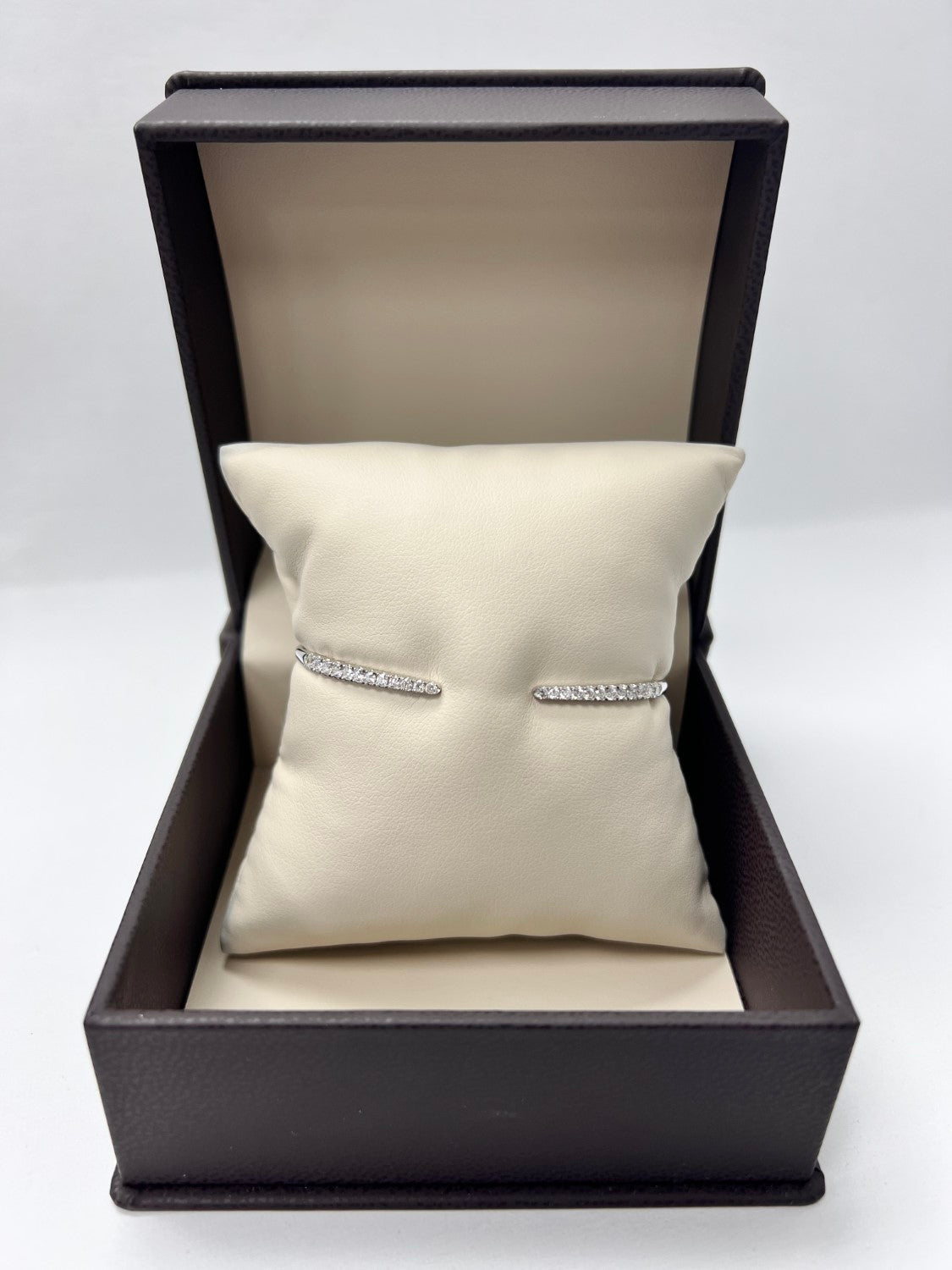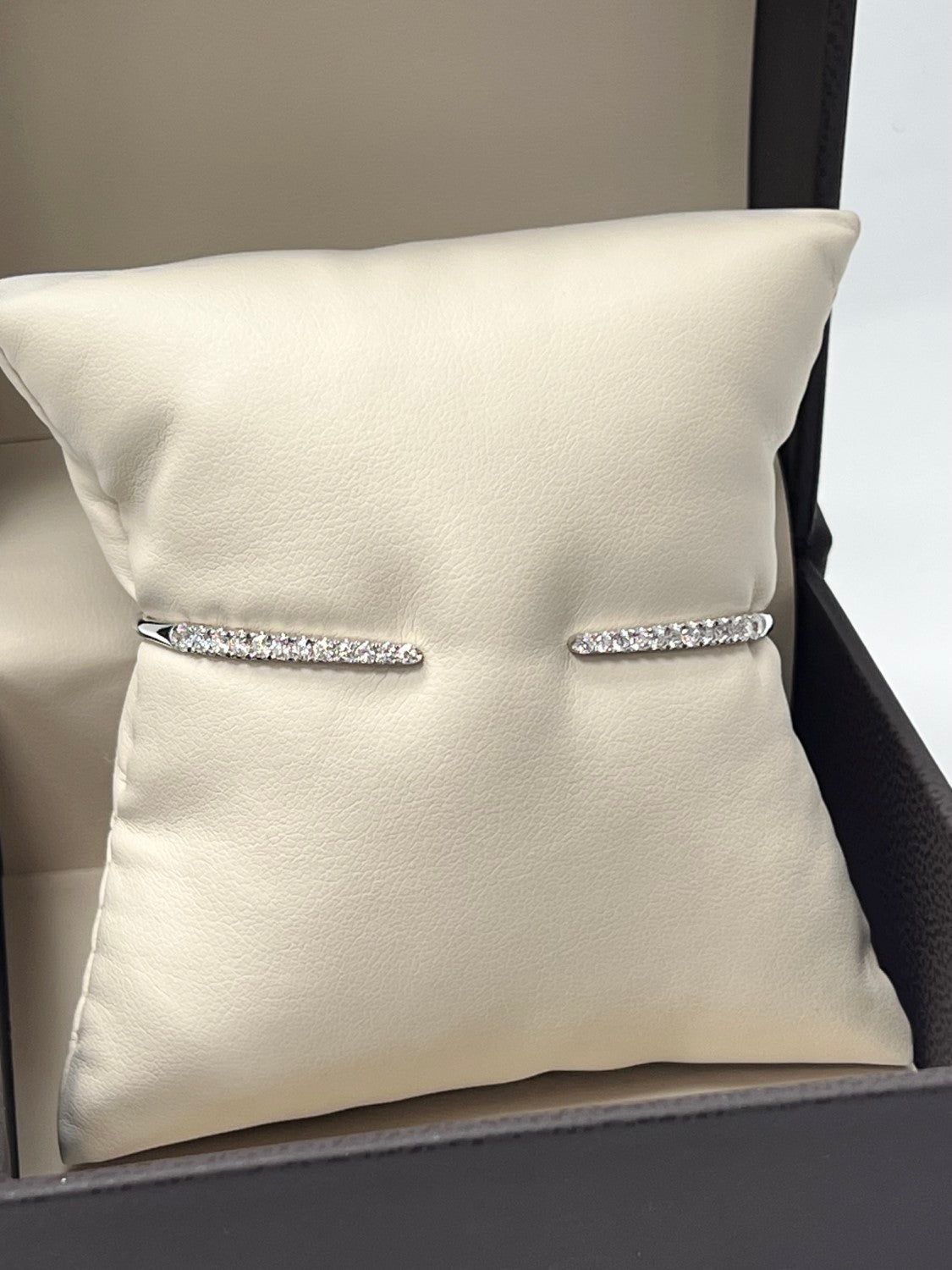 14K White Gold Diamond Claw Bangle
This 14K white gold diamond claw bangle, weighing 4.5 grams, is a captivating testament to exquisite craftsmanship and refined design. Adorned with 24 round diamonds totaling 0.81 carats, this bangle showcases a unique claw setting that cradles each diamond securely within the white gold structure. The claw design not only offers a secure hold but also accentuates the brilliance of each diamond, allowing light to playfully interact with the stones for an enchanting display of sparkle.
The meticulous arrangement of 24 round diamonds within the 14K white gold claw setting speaks volumes about attention to detail and precision. Each diamond, carefully selected for its exceptional cut and clarity, contributes to the bangle's stunning radiance and allure. The claw setting enhances the brilliance and visibility of the diamonds, creating a striking contrast against the gleaming white gold and offering a contemporary and elegant aesthetic.
This jewelry item embodies both sophistication and versatility, suitable for various occasions. The combination of 14K white gold with the dazzling array of diamonds makes it a timeless accessory that effortlessly elevates any ensemble. Whether worn alone as a statement piece or layered with other bracelets for a more personalized look, this diamond claw bangle exudes elegance and charm, appealing to those who appreciate both classic design and a touch of modern flair in their jewelry collection.
Style Number:
GLAB154295
Metal Purity:
14 Karat
Metal Color:
White Gold
Chain Type :
Cable
Jewelry Finish:
Rhodium
Diamond Count:
24
Diamond Shape:
Round
Diamond Color :
G
Diamond Clarity:
SI1
Diamond Weight:
0.81