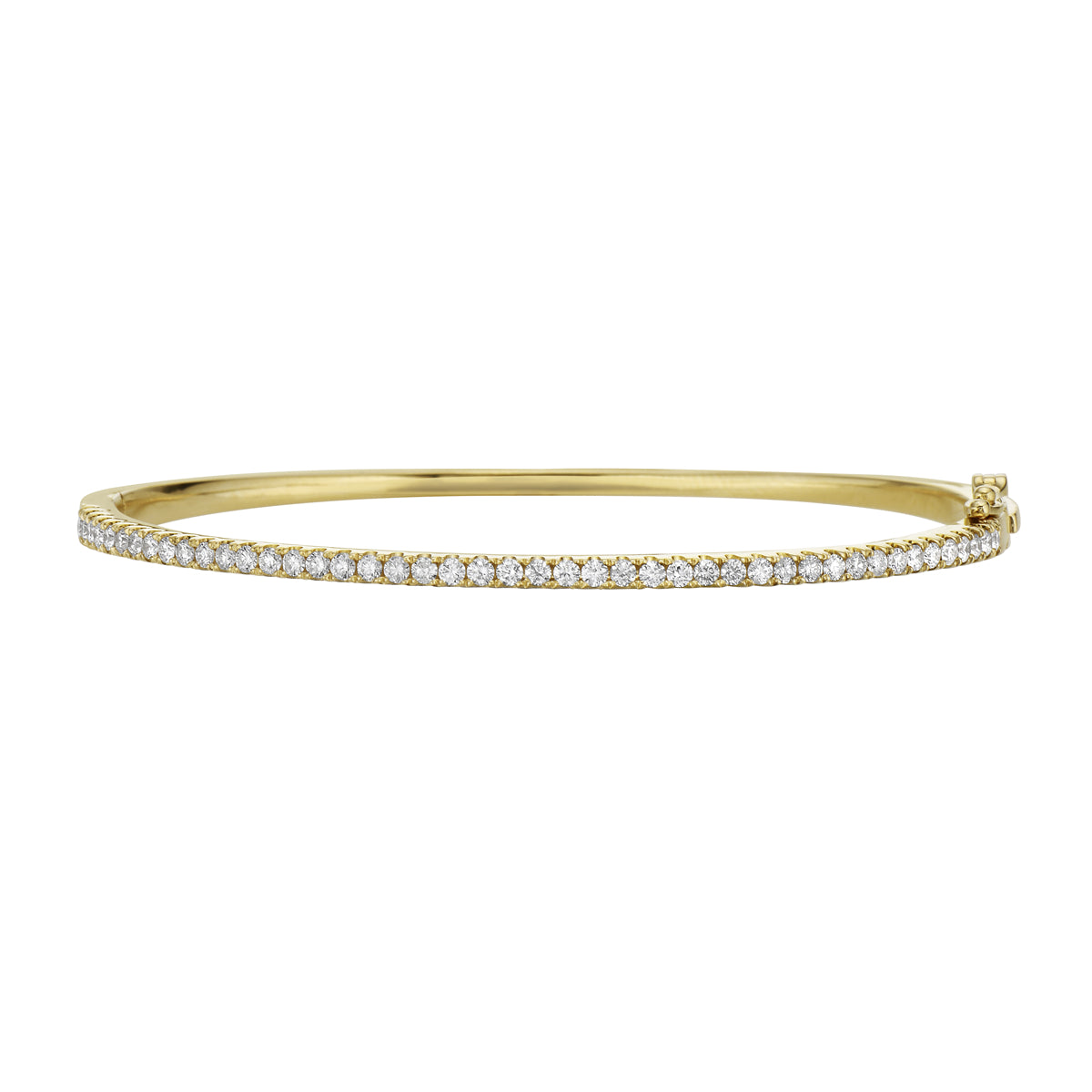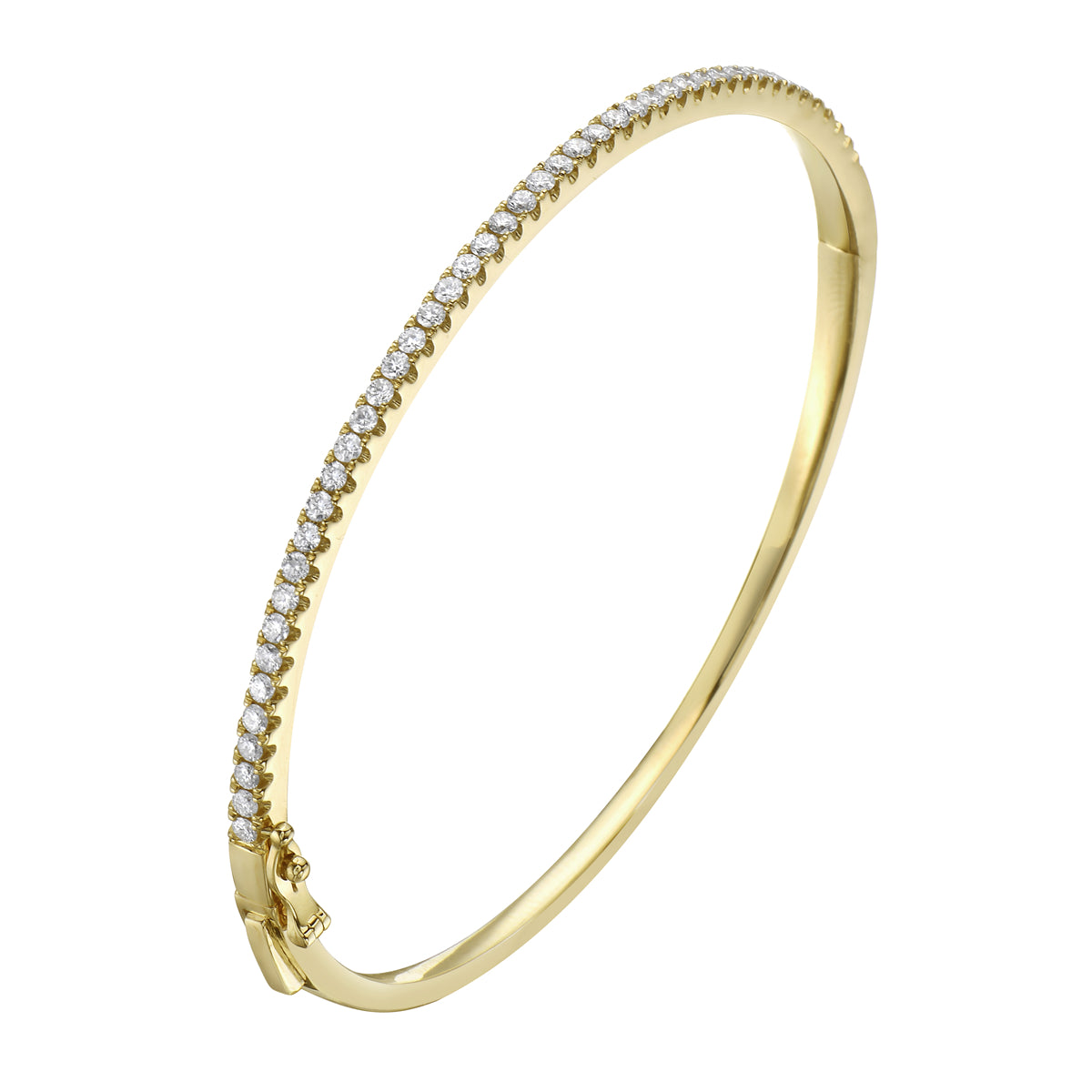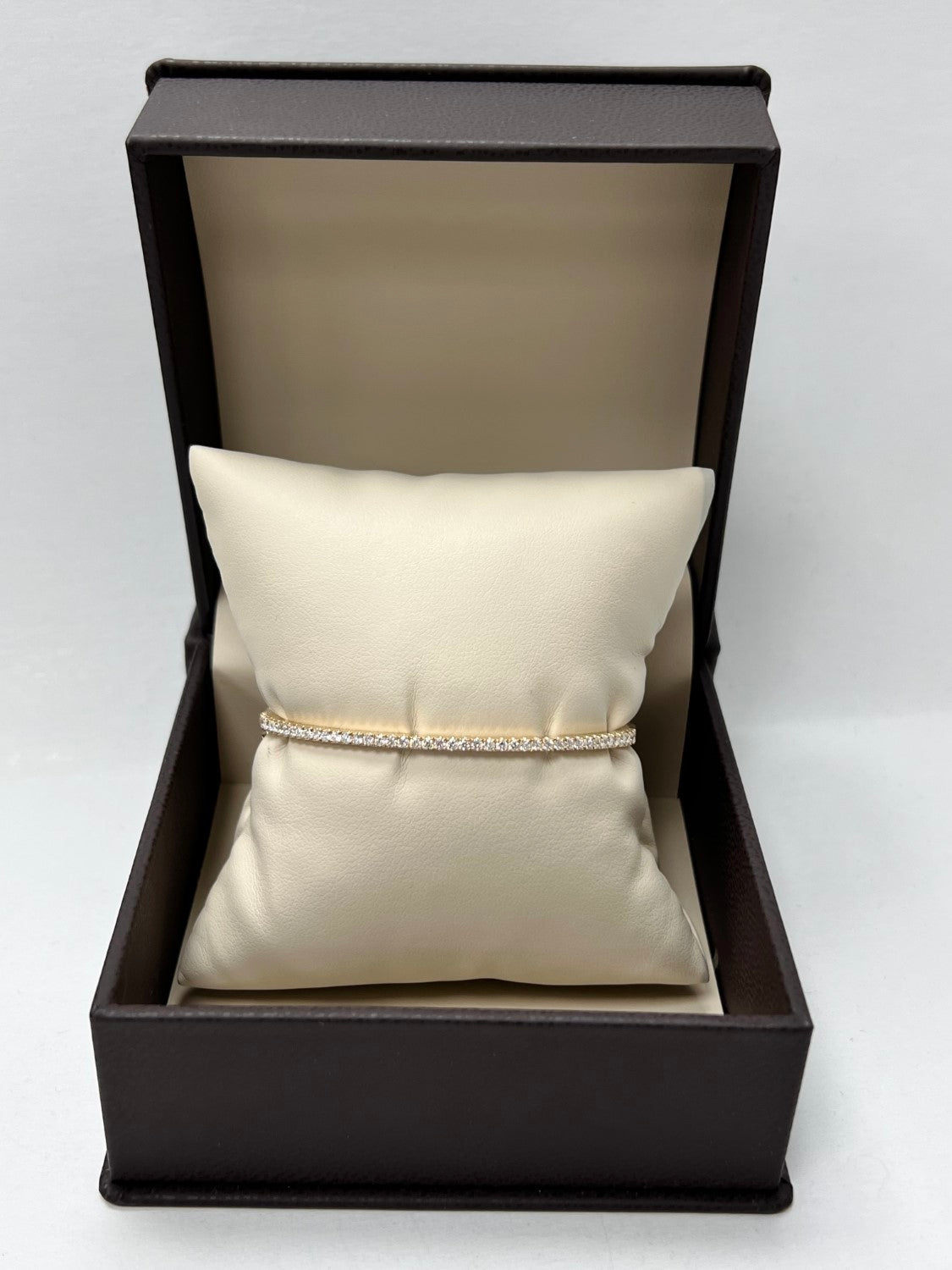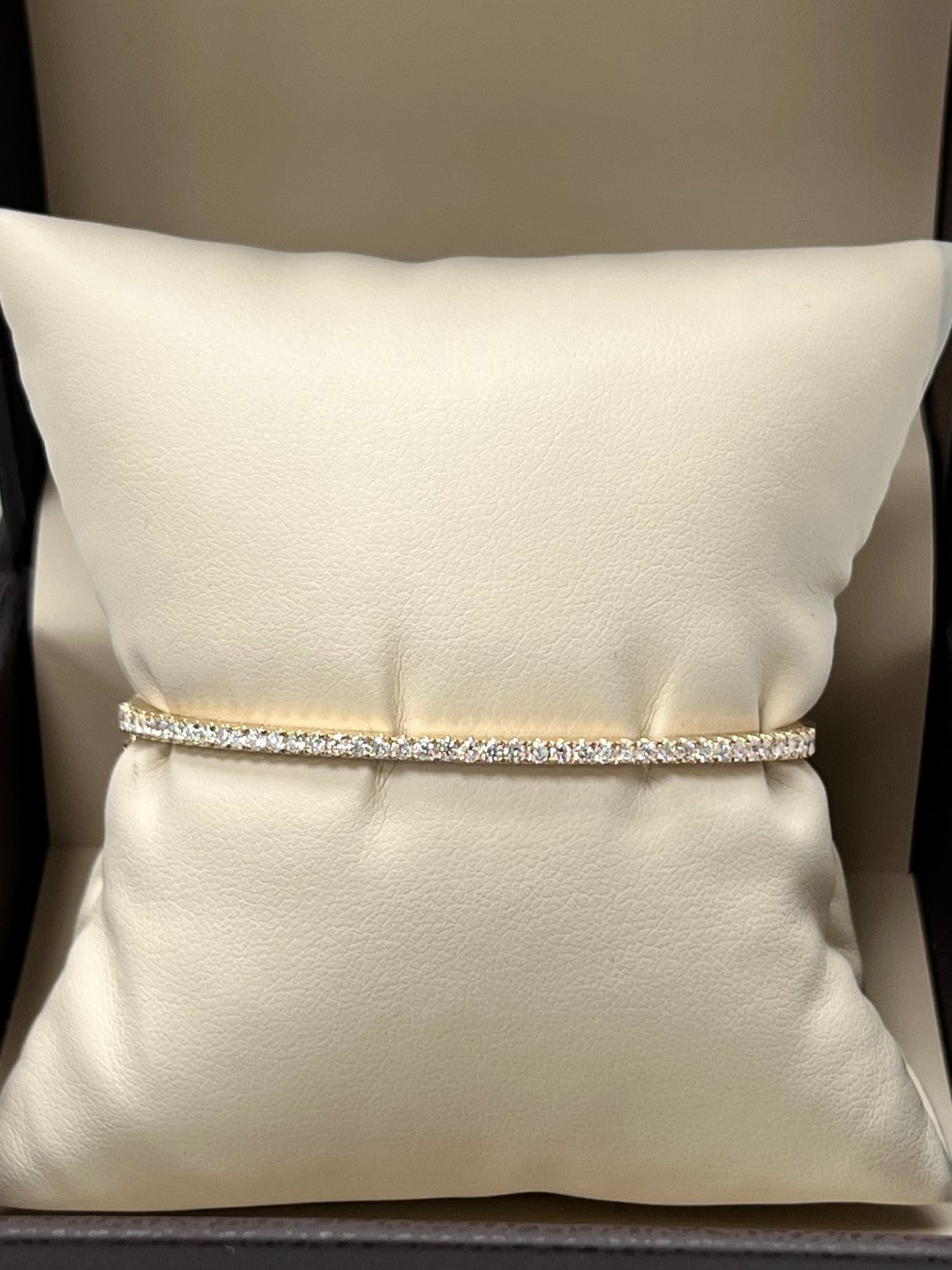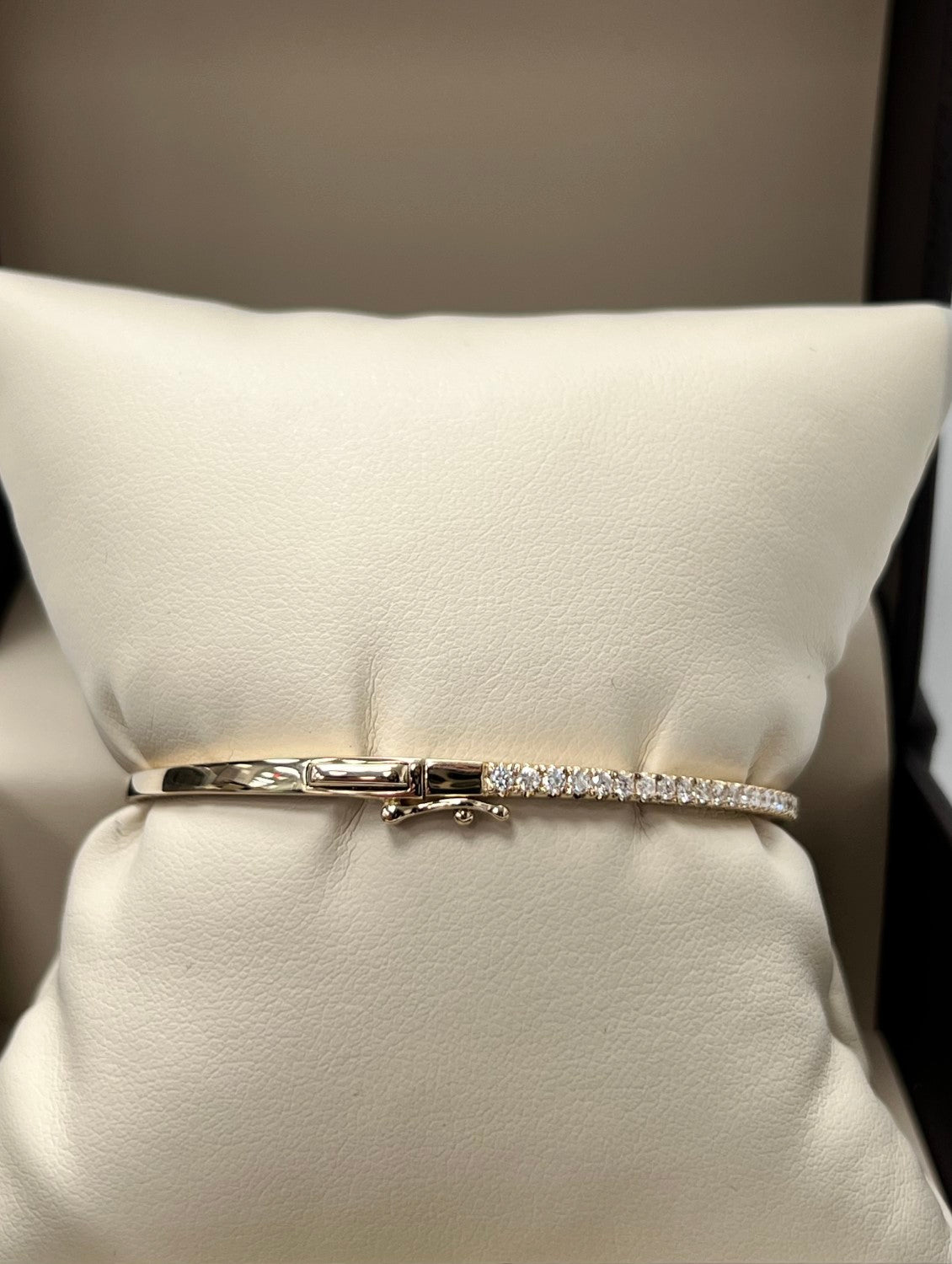 Classic 14K Yellow Gold Diamond Bangle
This 14K yellow gold jewelry piece adorned with 45 round diamonds totaling 0.92 carats is a radiant expression of opulence and sophistication. Weighing 10.3 grams, this exquisite item showcases a harmonious fusion of lustrous yellow gold and the dazzling sparkle of precisely placed diamonds. The warm and rich tones of the 14K yellow gold setting complement the brilliance of each meticulously chosen diamond, creating a captivating and luxurious aesthetic.
The arrangement of 45 round diamonds, totaling 0.92 carats, within the 14K yellow gold setting reflects meticulous craftsmanship and exceptional attention to detail. Each diamond is selected for its exceptional cut and clarity, contributing to the piece's stunning radiance. The intricate design ensures that the diamonds catch and reflect light beautifully, resulting in a breathtaking display of brilliance and elegance.
This jewelry item is a versatile and timeless accessory that exudes understated glamour. Whether worn as a standalone statement piece or combined with other jewelry, its classic design elevates any outfit, making it suitable for various occasions. The combination of 14K yellow gold with the mesmerizing array of diamonds makes this piece a cherished addition to any collection, offering a touch of luxury and sophistication that stands the test of time.
Style Number:
GLAB153702-YG
Metal Purity:
14 Karat
Metal Color:
Yellow Gold
Setting Type:
prong
Jewelry Size:
2.25"
Clasp:
Push waith Safety
Diamond Weight:
0.92ct
Diamond Clarity:
SI1
Diamond Color:
H