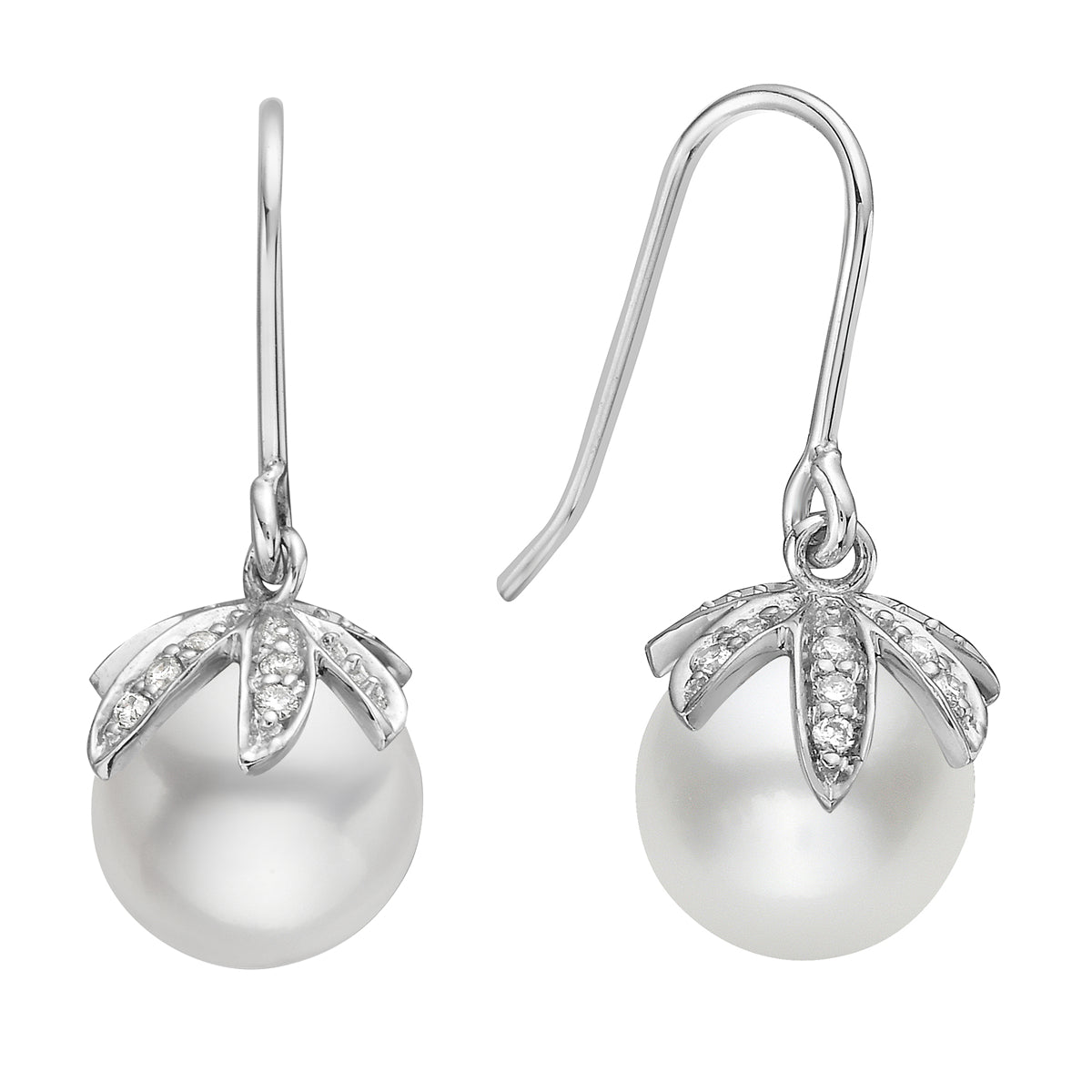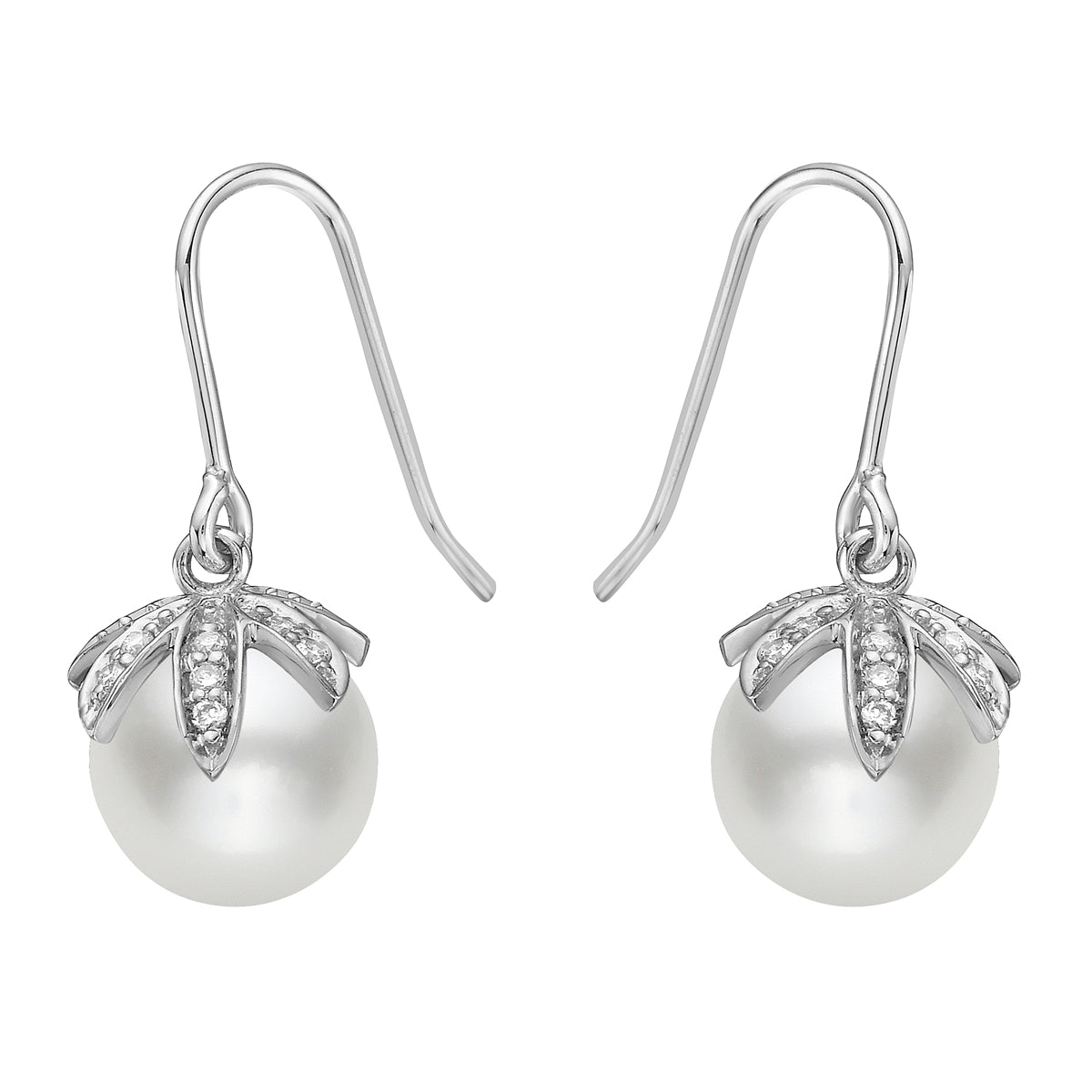 Freshater Pearl Hook Earrings
Elevate your elegance with these 14K freshwater earrings, a captivating jewelry piece that beautifully combines classic design with a modern twist. These earrings feature two exquisite 8-9mm freshwater pearls, showcasing their natural creamy-white hue and delicate iridescence. Set within the pearls' embrace are 14 dazzling diamonds, with a total carat weight of 0.07, adding a brilliant sparkle that beautifully complements the pearls. Crafted with precision, each earring weighs approximately 1 gram, ensuring a comfortable and balanced fit.
The use of 14-karat white gold in these earrings adds a contemporary edge to the timeless allure of freshwater pearls. The pearls take center stage, their impressive size and lustrous sheen making them the focal point of this exquisite design. Encircled by a halo of diamonds, each pearl is given an extra layer of radiance, creating a mesmerizing and luxurious effect. These earrings are versatile and can be worn on special occasions or as a chic addition to your everyday attire, providing an air of sophistication and grace.
The earrings with 14 diamonds and 8-9mm freshwater pearls are a stunning representation of elegance and refinement. The 14-karat white gold setting adds a contemporary touch to the classic beauty of pearls, while the 14 diamonds, with a combined carat weight of 0.07, provide a brilliant and captivating accent. These earrings are carefully designed, ensuring a comfortable and balanced fit with their 1-gram weight. Whether you're dressing up for a formal event or seeking to add a touch of luxury to your daily ensemble, these earrings are a testament to enduring beauty and sophistication.