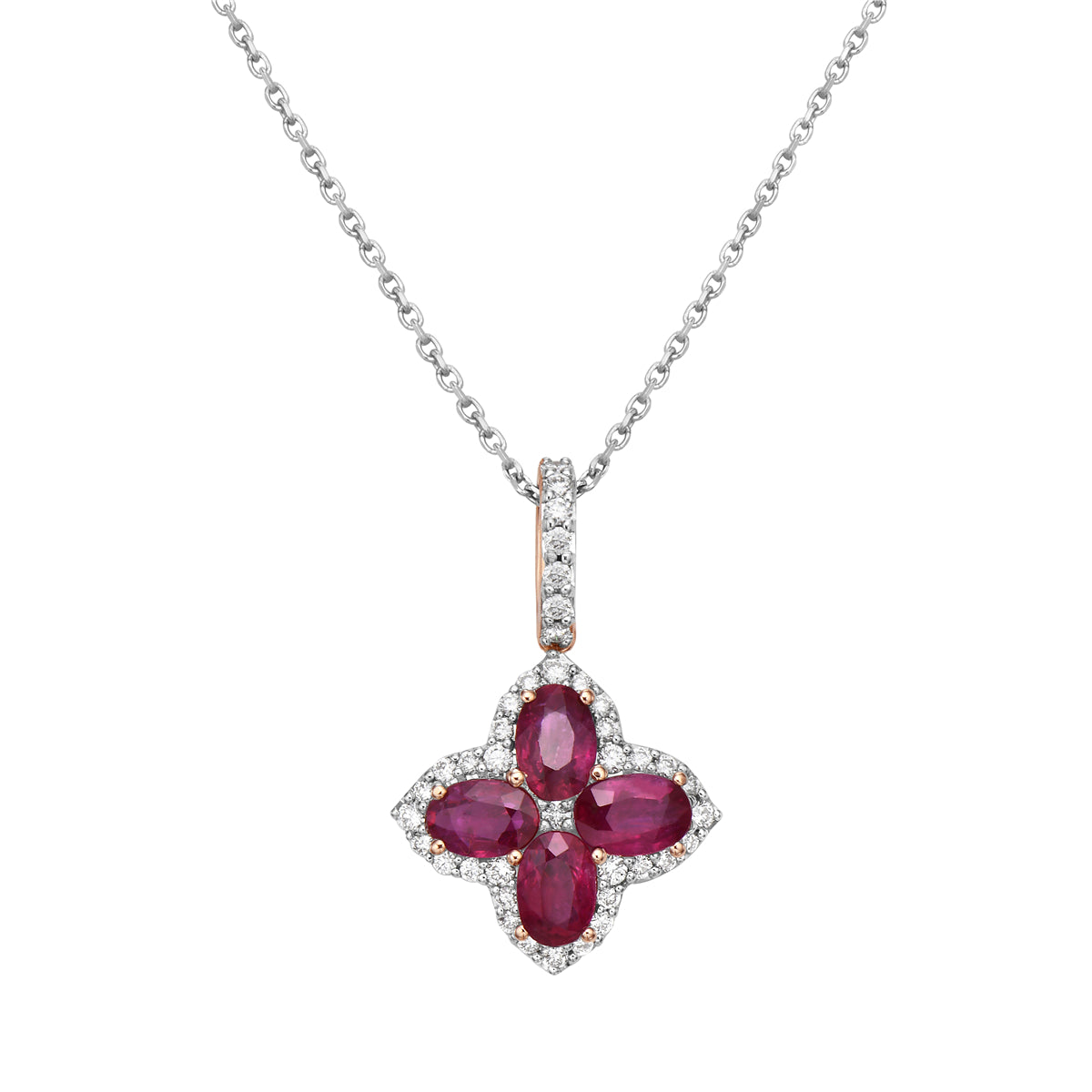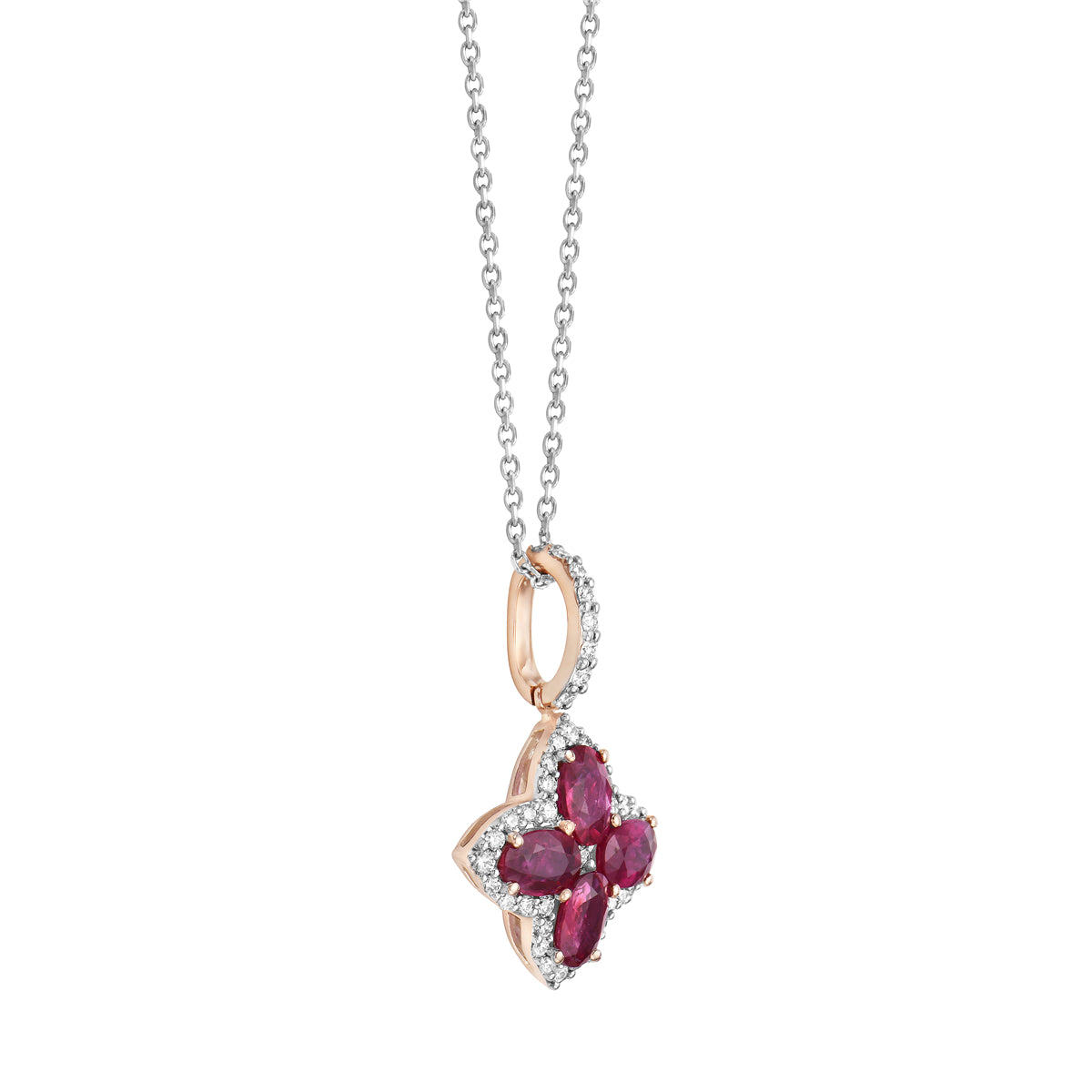 14K Rose Gold Ruby and Diamond Pendant
This exquisite pendant is a stunning piece of jewelry that is sure to catch the eye of anyone who sees it. Crafted from 14-karat rose gold, this pendant is both elegant and durable, making it the perfect choice for anyone who wants a high-quality piece of jewelry that will last a lifetime. With a weight of just 1.6 grams, this pendant is also lightweight and comfortable to wear, so you can enjoy it all day long.
The pendant features four gorgeous rubies, total weighing 2.3 carats. These rubies are the focal point of the pendant and are sure to draw attention with their deep red color and sparkling brilliance. In addition to the rubies, the pendant also features 41 round diamonds that add an extra touch of glamour and luxury. These diamonds weigh a total of 0.42 carats and are carefully set around the rubies to enhance their beauty and create a stunning overall effect.
Whether you're looking for a special piece of jewelry to wear on a night out or simply want to treat yourself to something beautiful, this pendant is an excellent choice. With its high-quality materials, expert craftsmanship, and stunning design, it is sure to be a treasured piece in your collection for years to come.