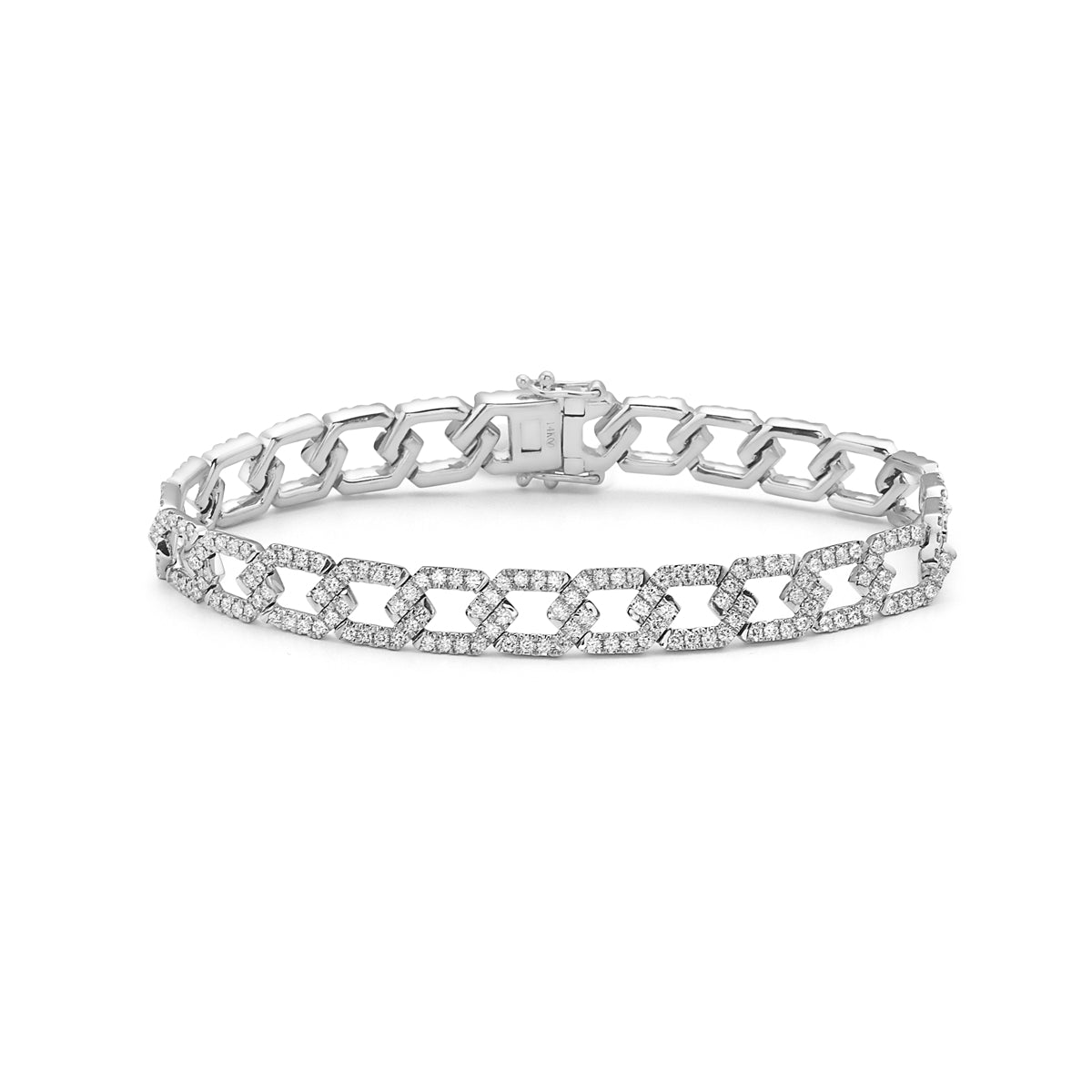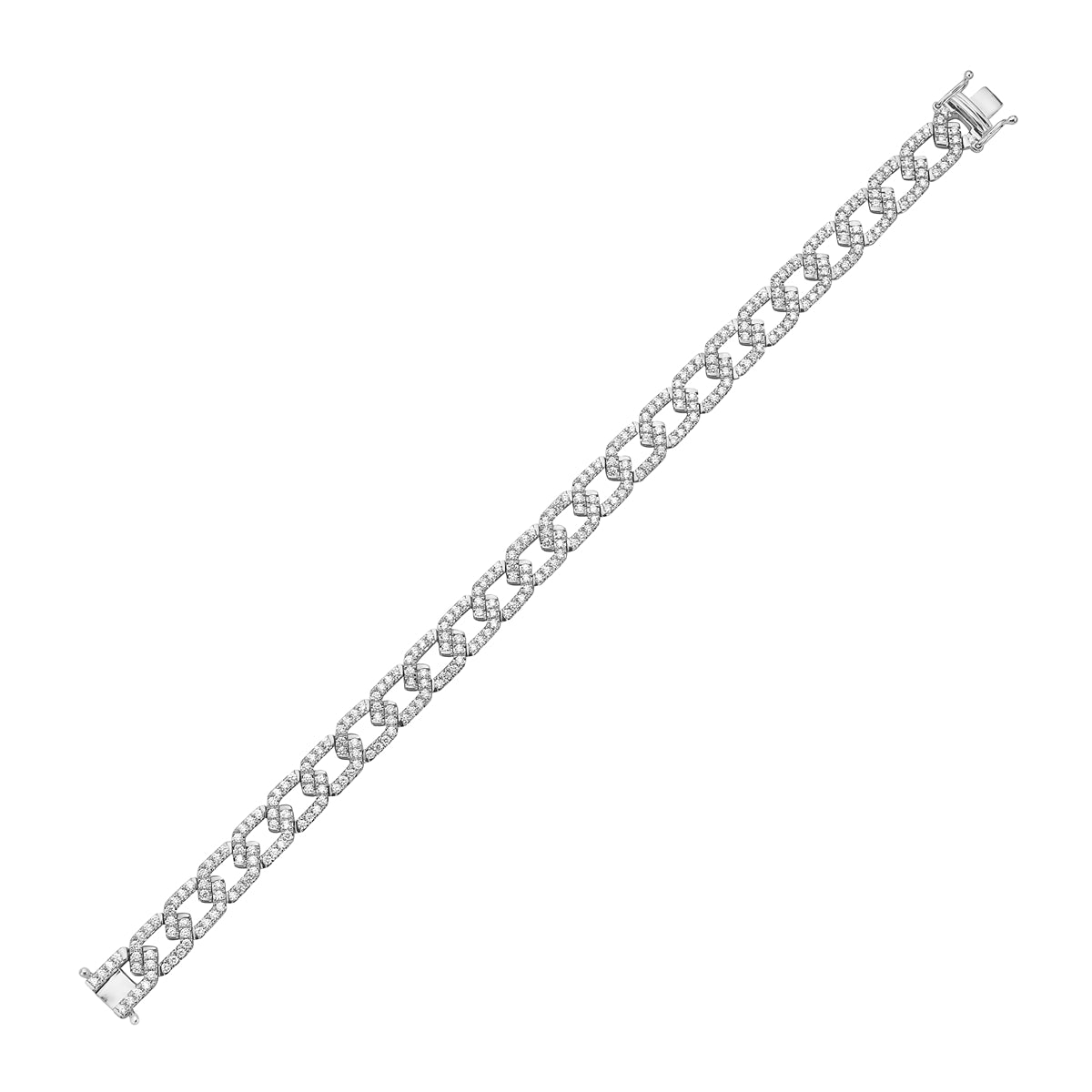 14K White Gold Diamond Locking Links Bracelet
This 14K White Gold Diamond Locking Links Bracelet is an opulent and sophisticated piece that commands attention with its exquisite design. Crafted from high-quality 14-karat white gold, this bracelet features an intricate arrangement of interlocking links adorned with an array of stunning round diamonds. Weighing 17.8 grams, the substantial weight of this bracelet adds to its luxurious feel while ensuring a notable presence on the wrist, making it a statement piece fit for special occasions.
Dazzling with a total of 304 round diamonds totaling an impressive 2.83 carats, this bracelet radiates sheer elegance and glamour. Each diamond is meticulously set within the intricate locking links, creating a mesmerizing display of brilliance and sparkle. The exceptional clarity and fire of these diamonds complement the brilliance of the white gold, resulting in an enchanting piece that captures the light from every angle, exuding an aura of sophistication and prestige.
This jewelry item is a true embodiment of luxury and superior craftsmanship, making it a coveted treasure in any collection. The fusion of the intricate locking link design with the scintillating allure of diamonds showcases an unparalleled level of artistry and sophistication. Whether worn as a standalone statement or paired with other accessories for a high-end ensemble, the 14K White Gold Diamond Locking Links Bracelet is a timeless and prestigious adornment that exudes glamour and prestige.
Style Number:
GLAB154836
Metal Purity:
14 Karat
Metal Color:
White Gold
Jewelry Finish:
Rhodium
Setting Type:
prong
Jewelry Size:
7.5"
Chain Type :
Links
Clasp:
Links
Diamond Weight:
2.83ct
Diamond Clarity:
SI1
Diamond Color:
H