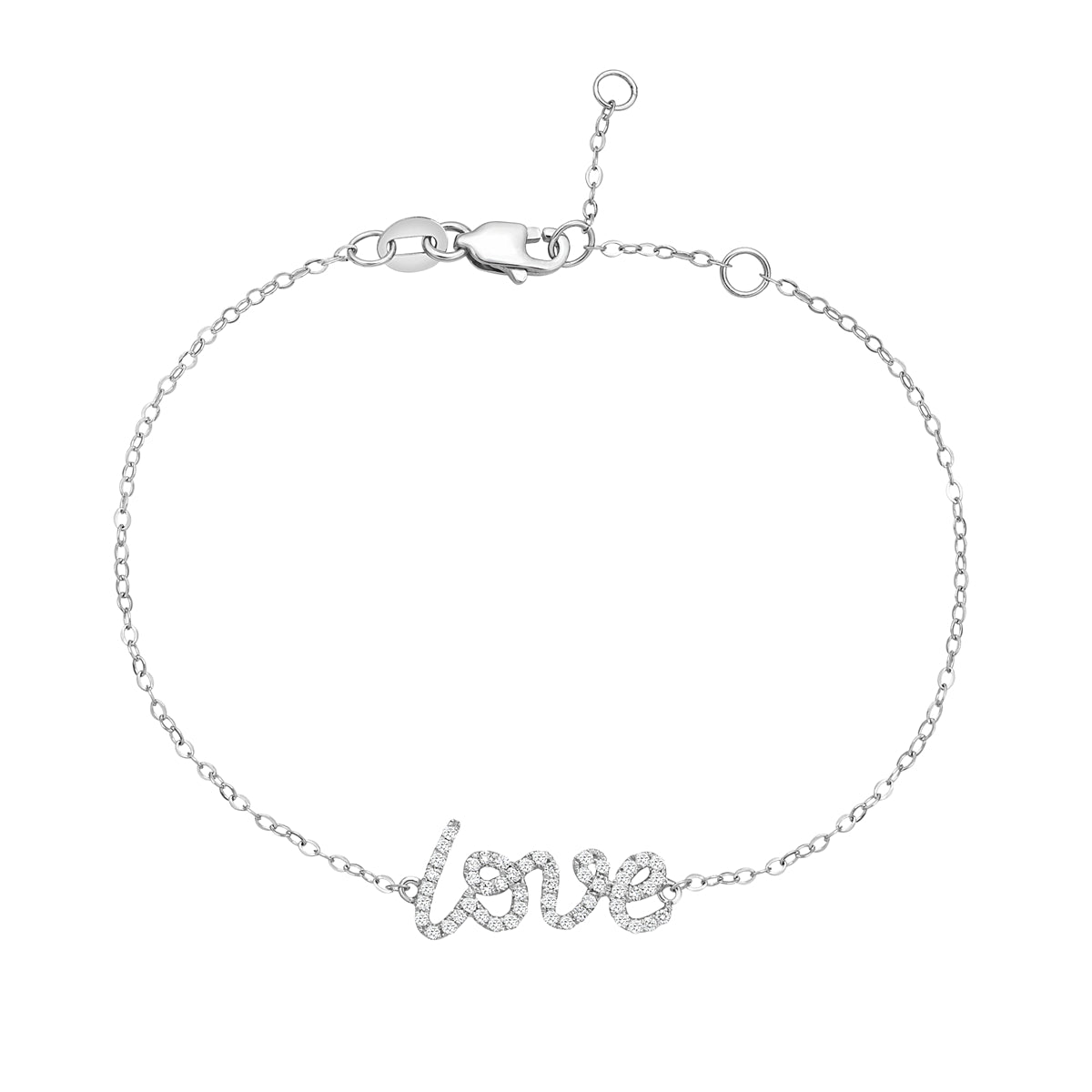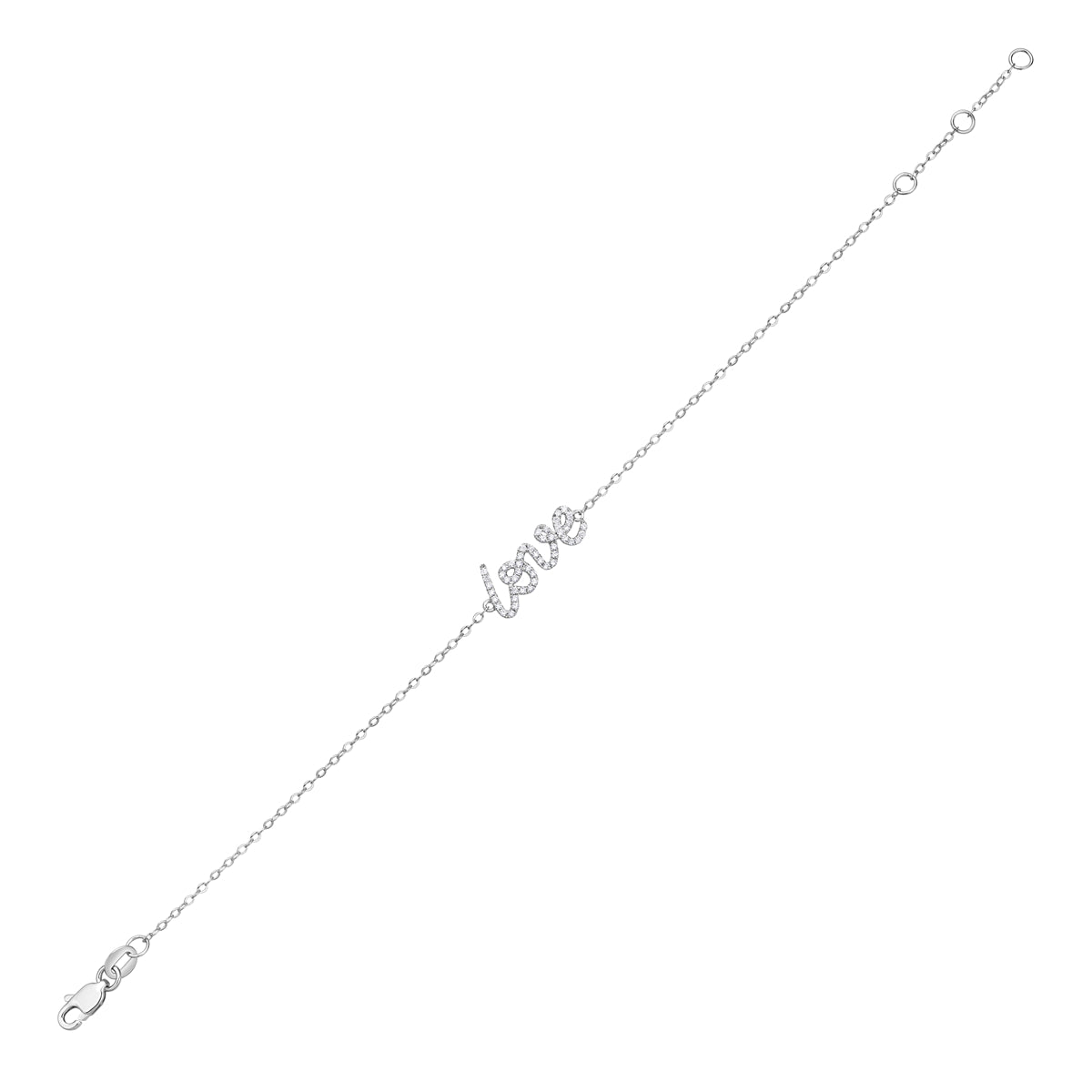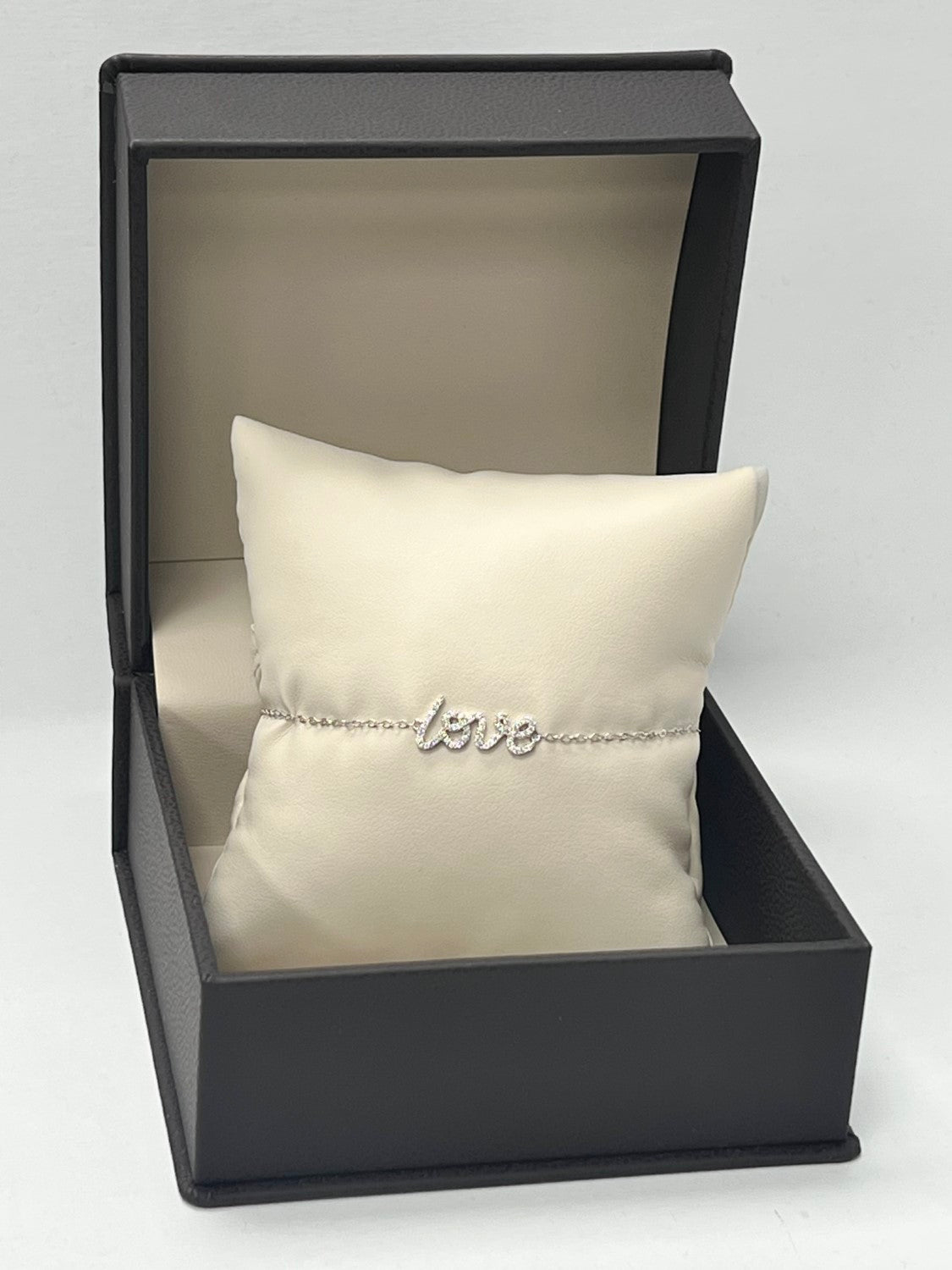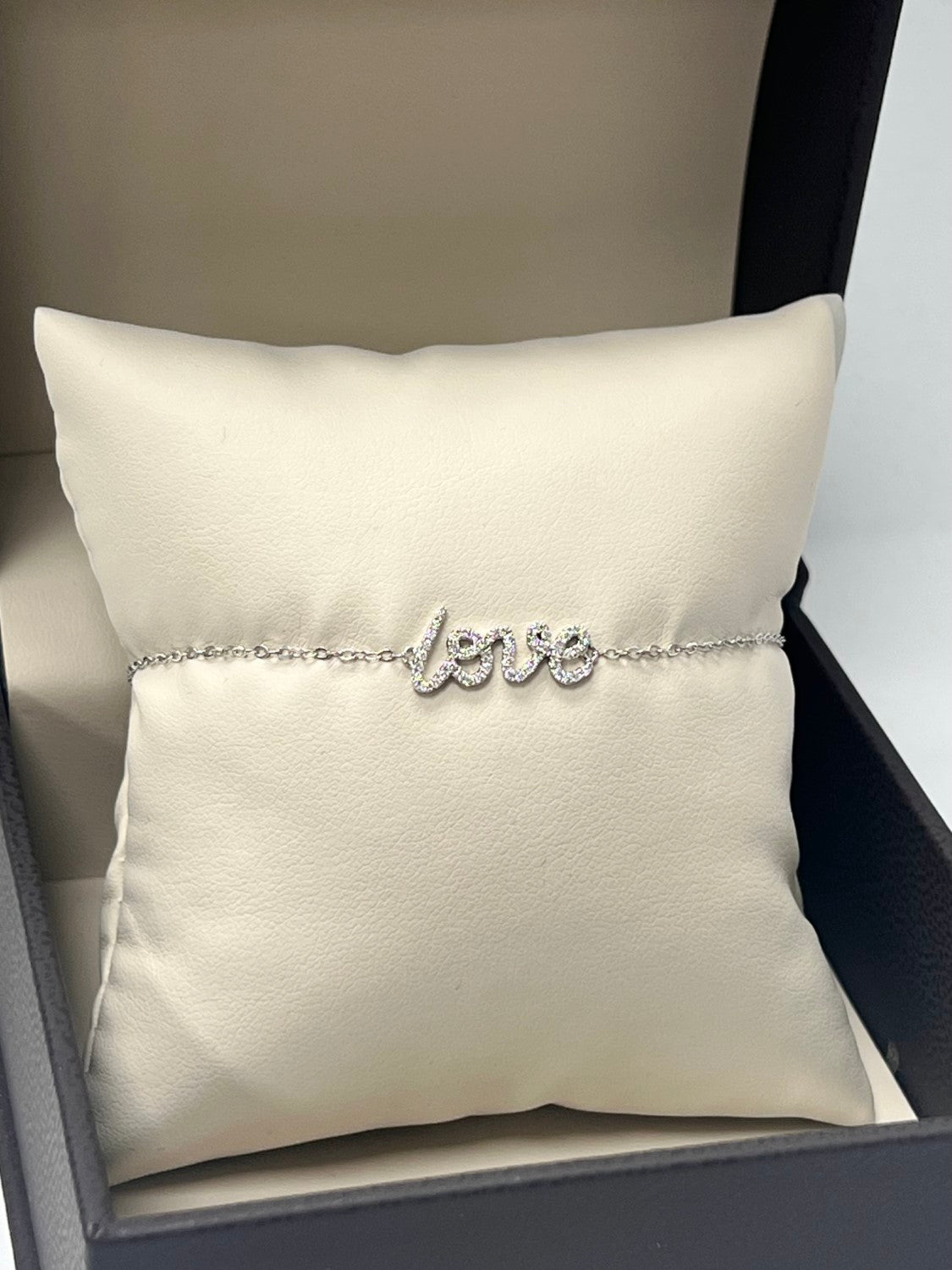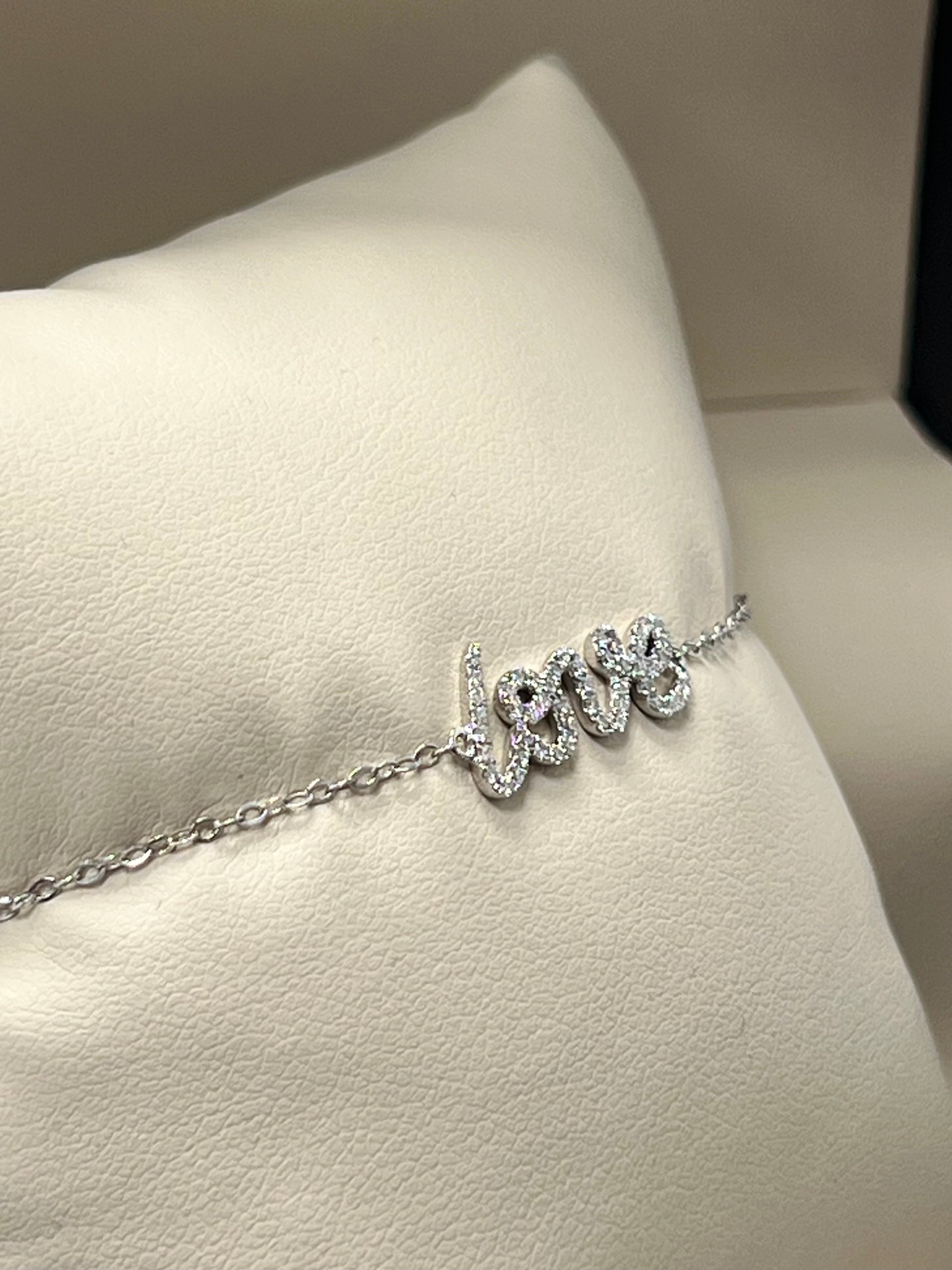 14K White Gold Diamond "Love" Bracelet
The allure of this 14K white gold jewelry piece adorned with 49 round diamonds totaling 0.16 carats is nothing short of captivating. Crafted with precision and finesse, the white gold setting provides a timeless and elegant backdrop that accentuates the brilliance of each diamond. The juxtaposition of the shimmering diamonds against the lustrous white gold creates an enchanting harmony, evoking a sense of sophistication and luxury.
This exquisite jewelry item weighing 1.9 grams embodies a delicate balance between subtlety and opulence. The meticulously placed 49 round diamonds, with a total carat weight of 0.16, are intricately embedded into the 14K white gold setting, enhancing its sparkle and radiance. Each diamond, carefully selected for its quality and clarity, contributes to the overall allure of the piece, resulting in a dazzling display of glamour and refinement.
Moreover, the inclusion of a 14K white gold chain further elevates the allure of this stunning jewelry item. The chain, meticulously crafted to complement the pendant or centerpiece, enhances the wearer's elegance and style. This addition not only adds versatility but also ensures that the beauty of the piece can be showcased effortlessly, whether worn casually or for more formal occasions, making it a cherished and versatile accessory for those who appreciate the timeless allure of fine jewelry.
Style Number:
GLAB153469
Metal Purity:
14 Karat
Metal Color:
White Gold
Chain Length:
16 Inches
Chain Type :
Cable
Jewelry Finish:
Rhodium
Setting Type:
Prong
Diamond Count:
49
Diamond Shape:
Round
Diamond Color :
G
Diamond Clarity:
SI1
Diamond Weight:
0.16