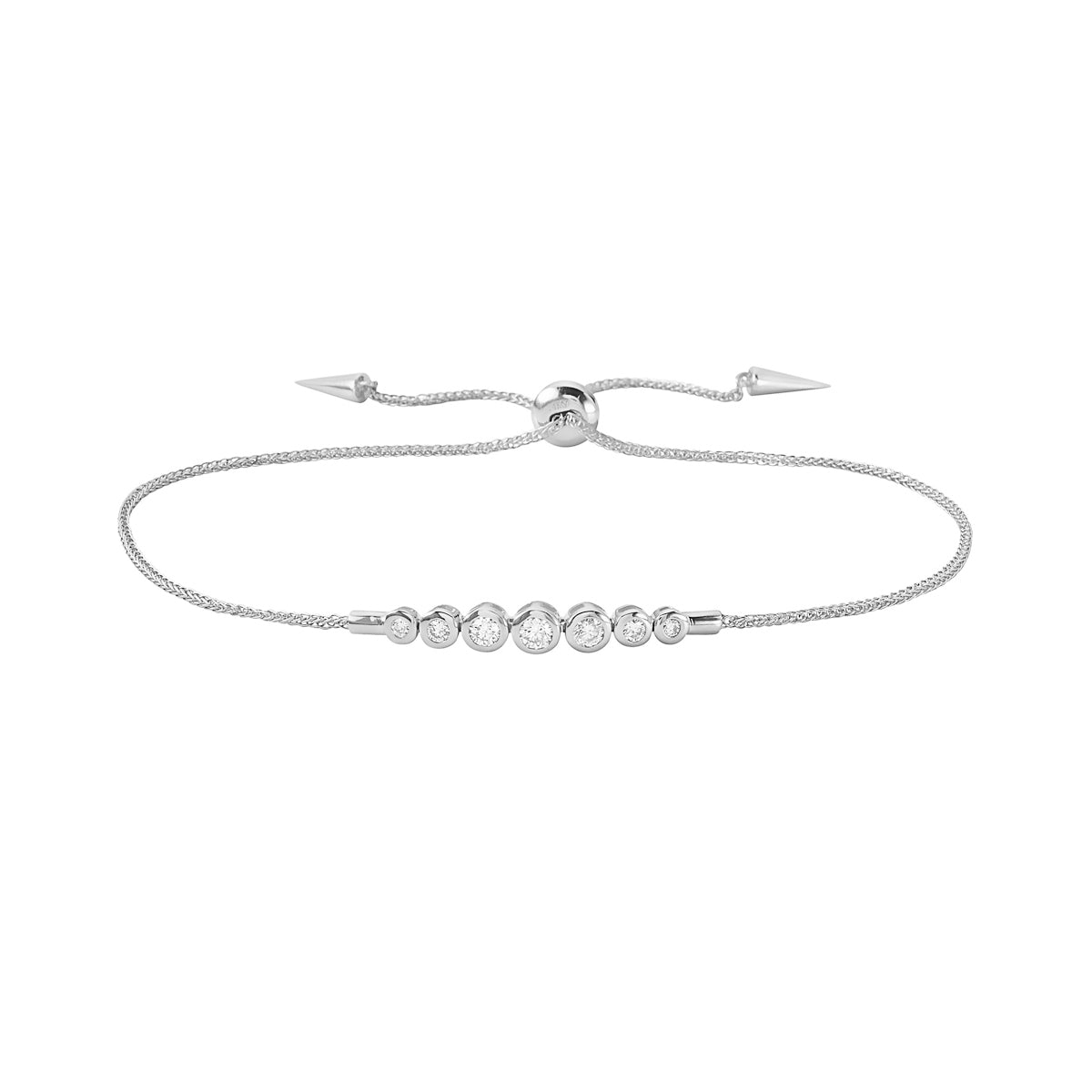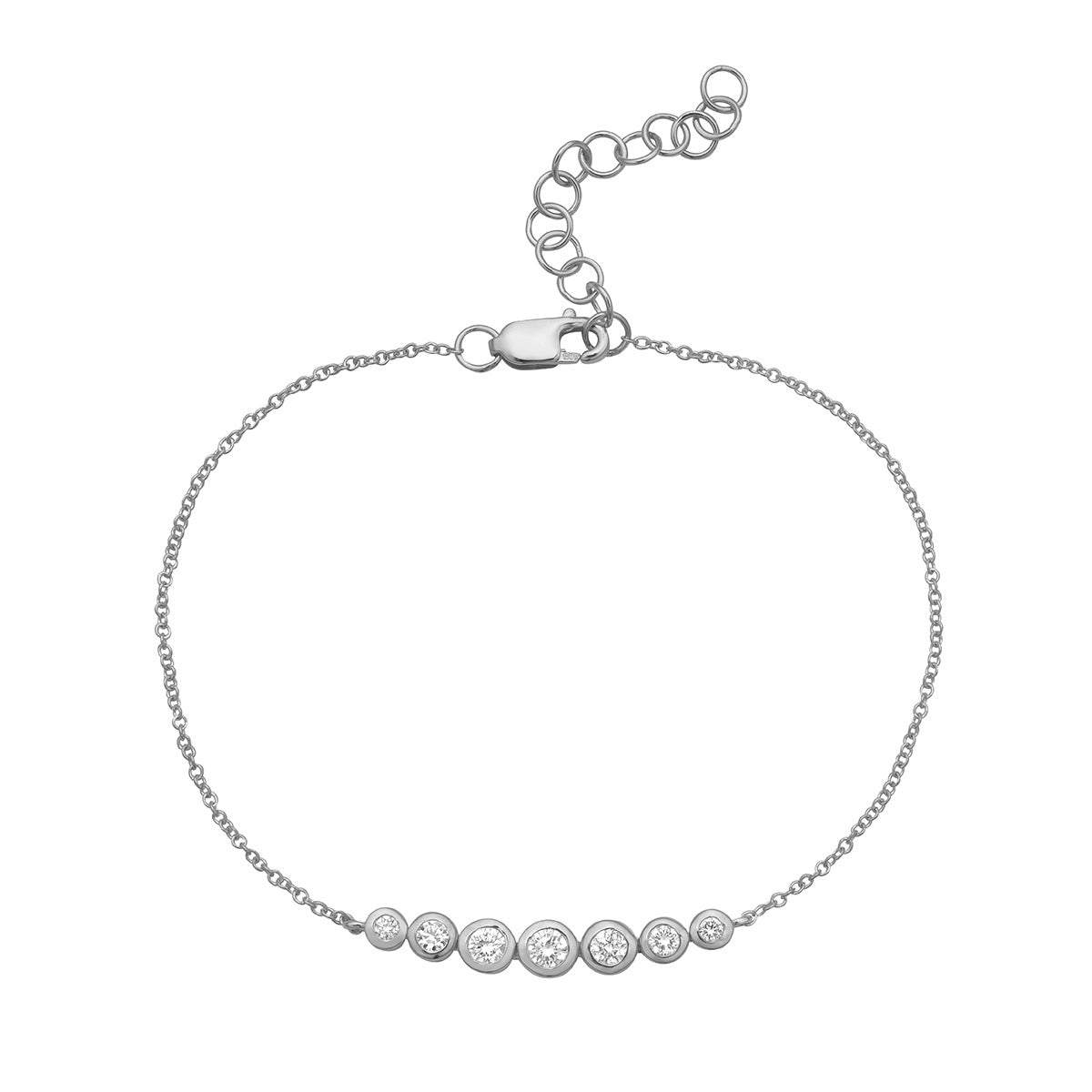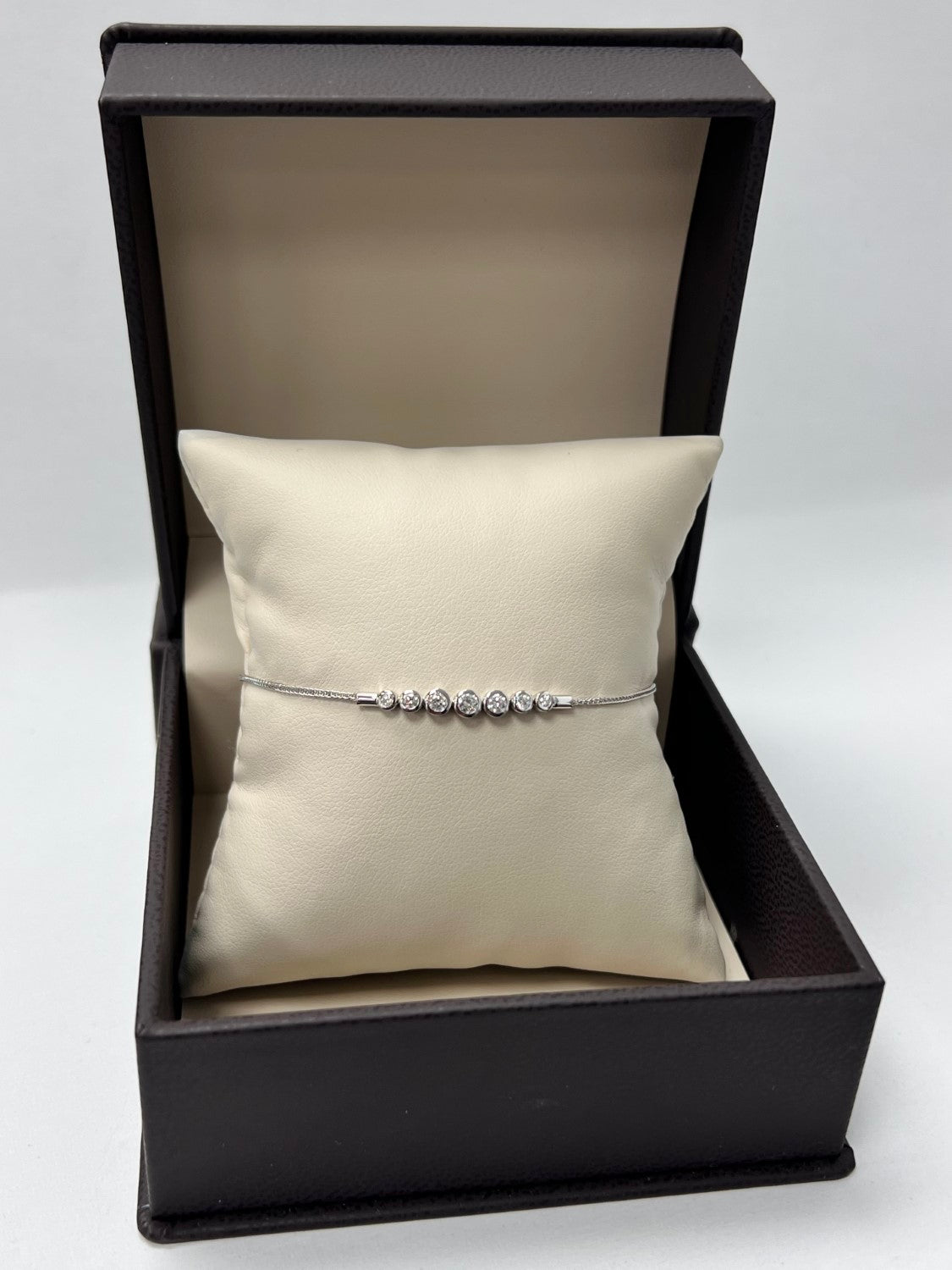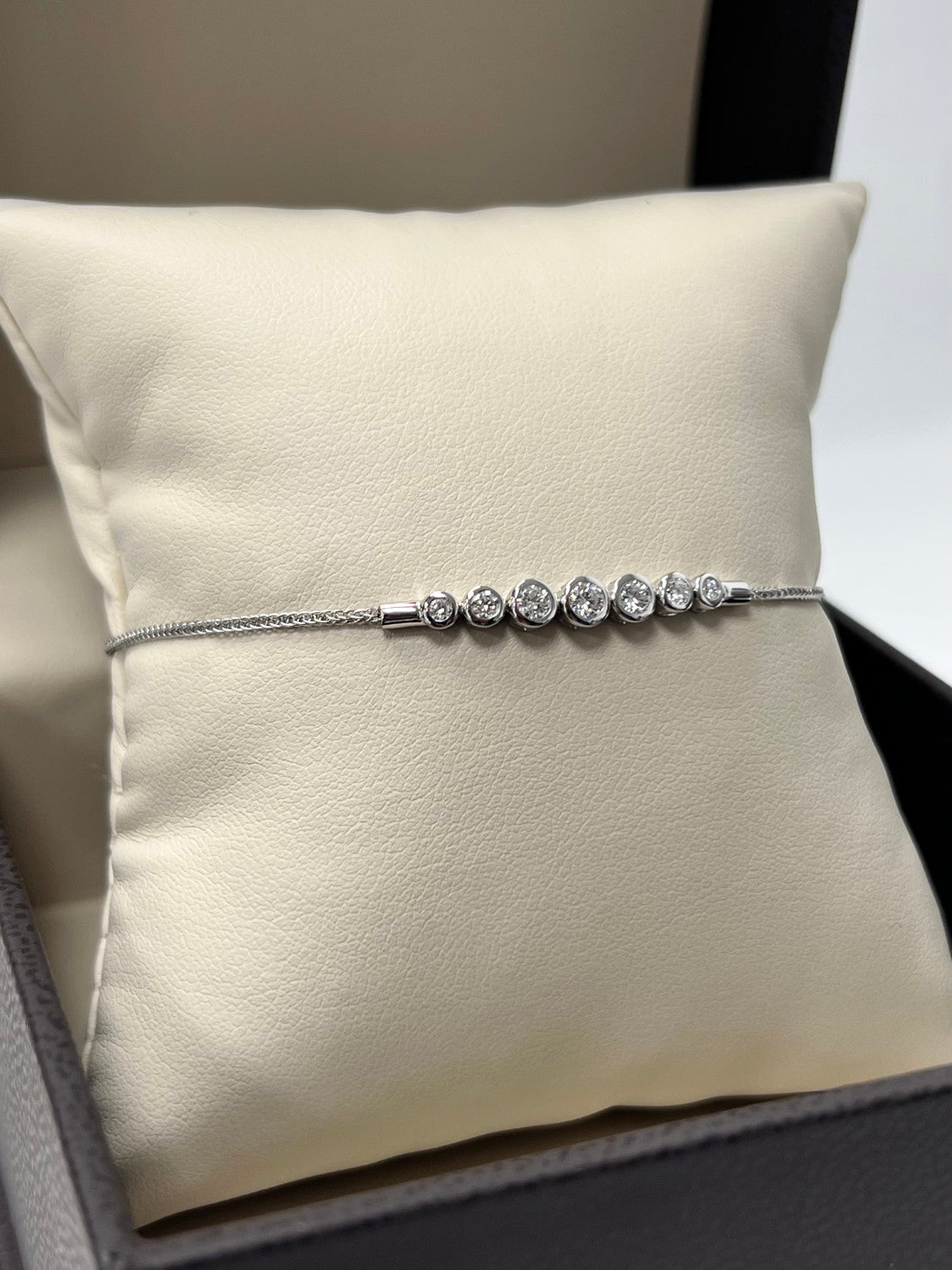 14K White Gold Drawstring Diamond Bracelet
This 14K white gold drawstring diamond bracelet is an exquisite piece that exudes elegance and sophistication. Crafted from high-quality 14-karat white gold, this bracelet showcases a stunning design that effortlessly combines modern style with timeless charm. The drawstring closure offers versatility in sizing, ensuring a comfortable and secure fit on the wrist, while adding a contemporary touch to its overall appeal.
Embellished with seven brilliant round diamonds totaling 0.34 carats, this bracelet captivates with its radiant sparkle and luxurious allure. Each diamond is meticulously set within the white gold framework, enhancing its brilliance and creating a mesmerizing display of light and brilliance. The clarity and color of these diamonds further elevate the beauty of the piece, reflecting sheer opulence and refinement.
This jewelry item is a testament to fine craftsmanship and impeccable artistry, making it a coveted accessory for both formal occasions and everyday wear. Whether worn alone as a statement piece or layered with other bracelets for a more personalized look, the 14K white gold drawstring diamond bracelet is a dazzling adornment that effortlessly elevates any ensemble, leaving a lasting impression of sophistication and glamour.
Style Number:
GLAB154637
Metal Purity:
14 Karat
Metal Color:
White Gold
Jewelry Finish:
Rhodium
Setting Type:
bezel
Jewelry Size:
Adjustable
Clasp:
Bolo
Diamond Weight:
0.34ct
Diamond Clarity:
SI1
Diamond Color:
H