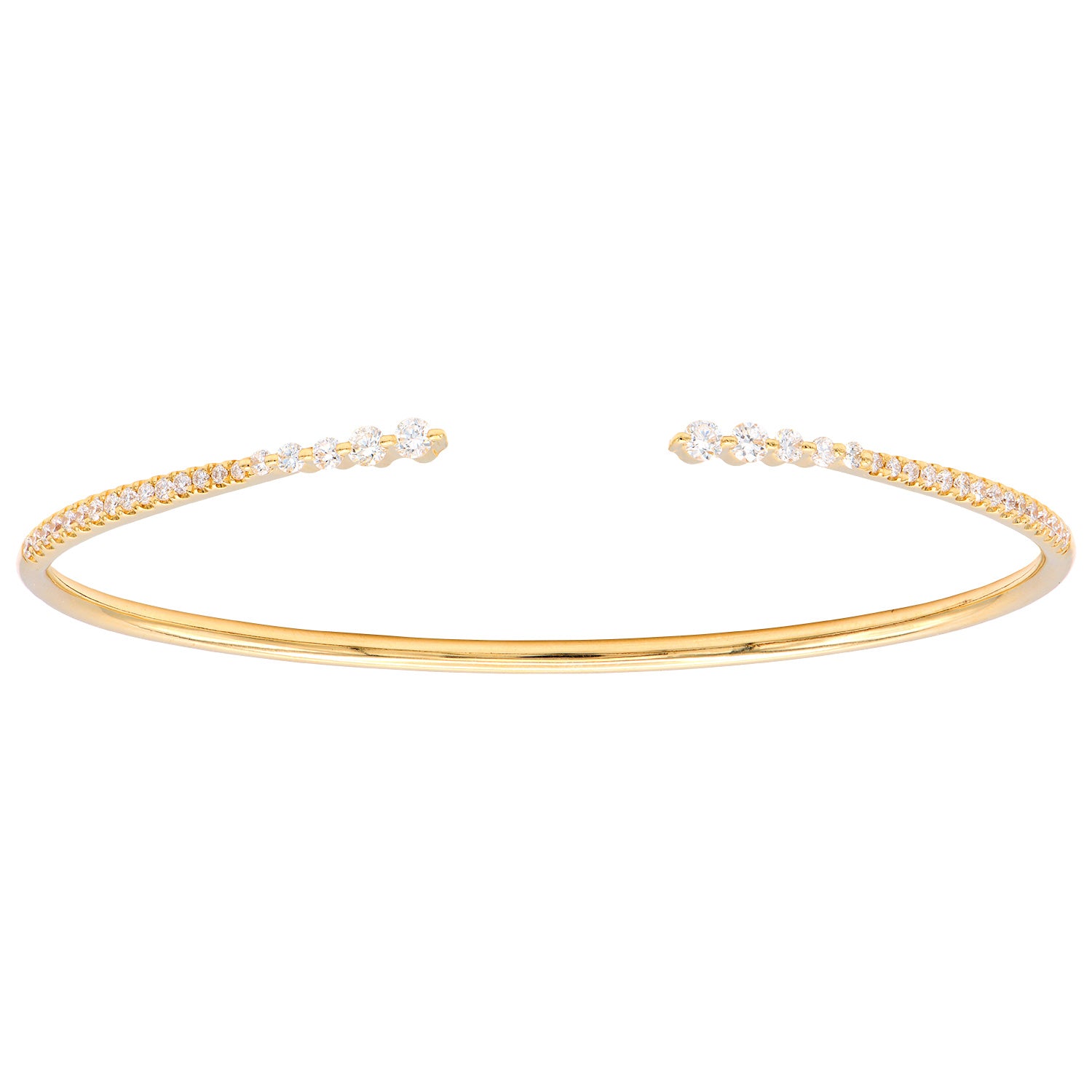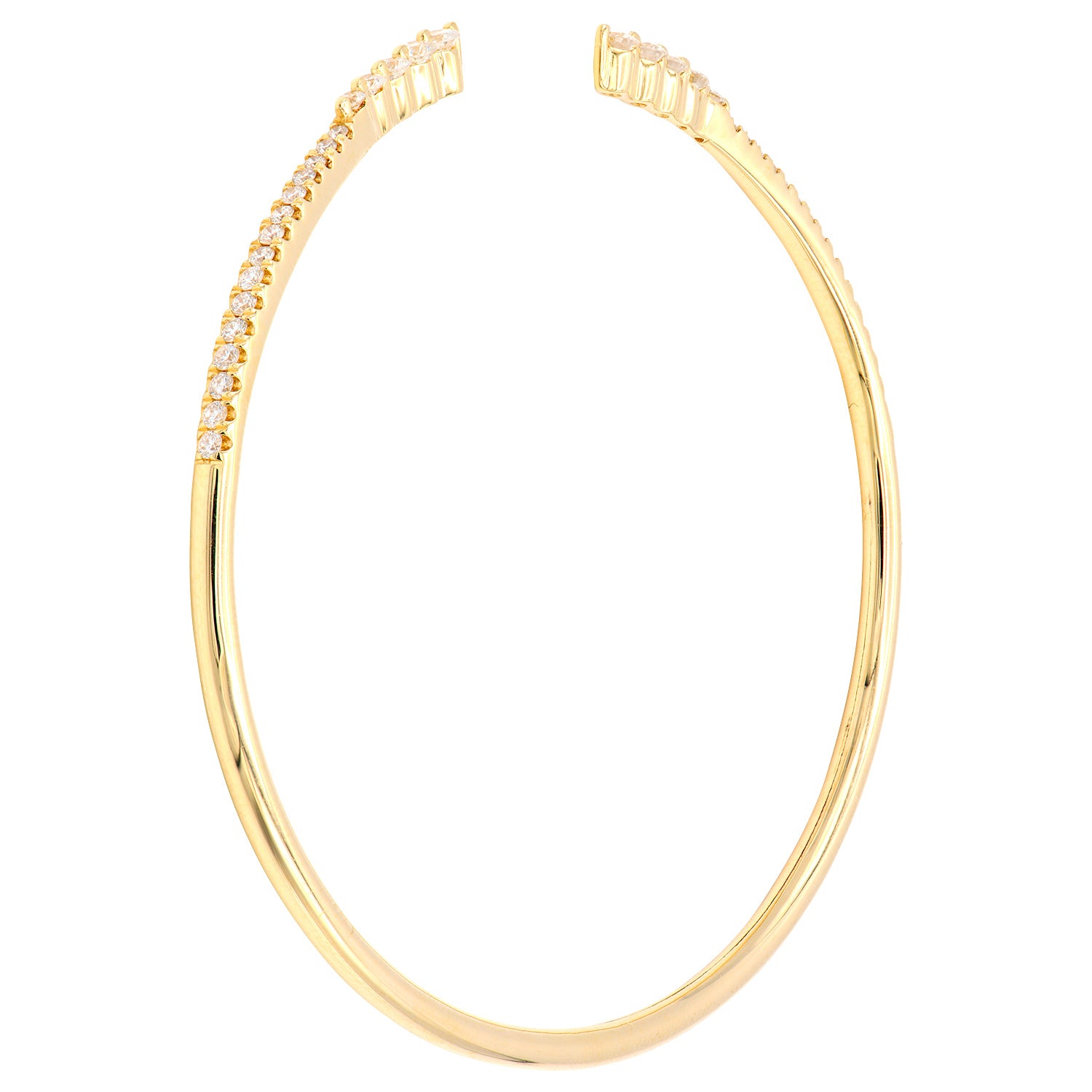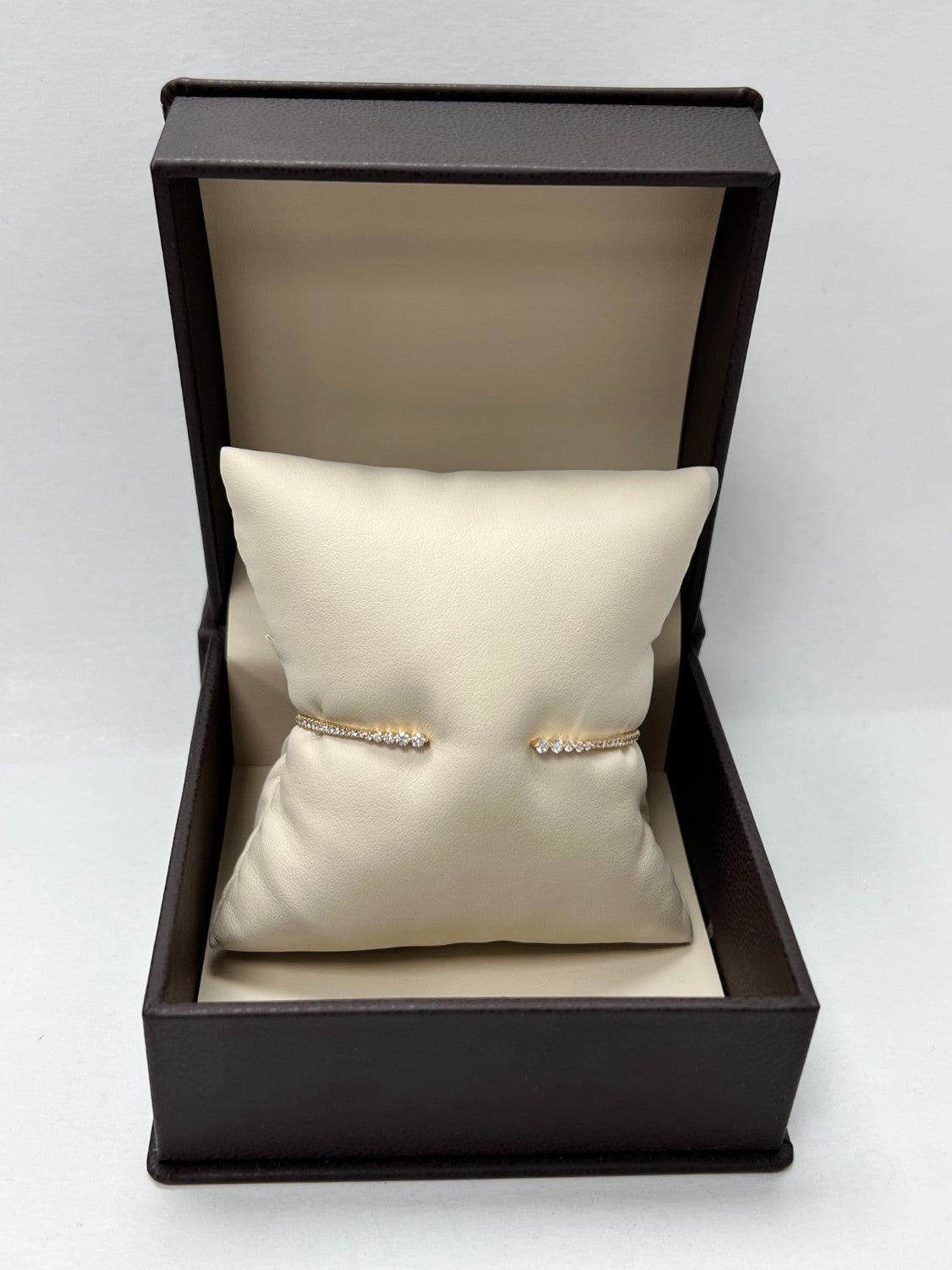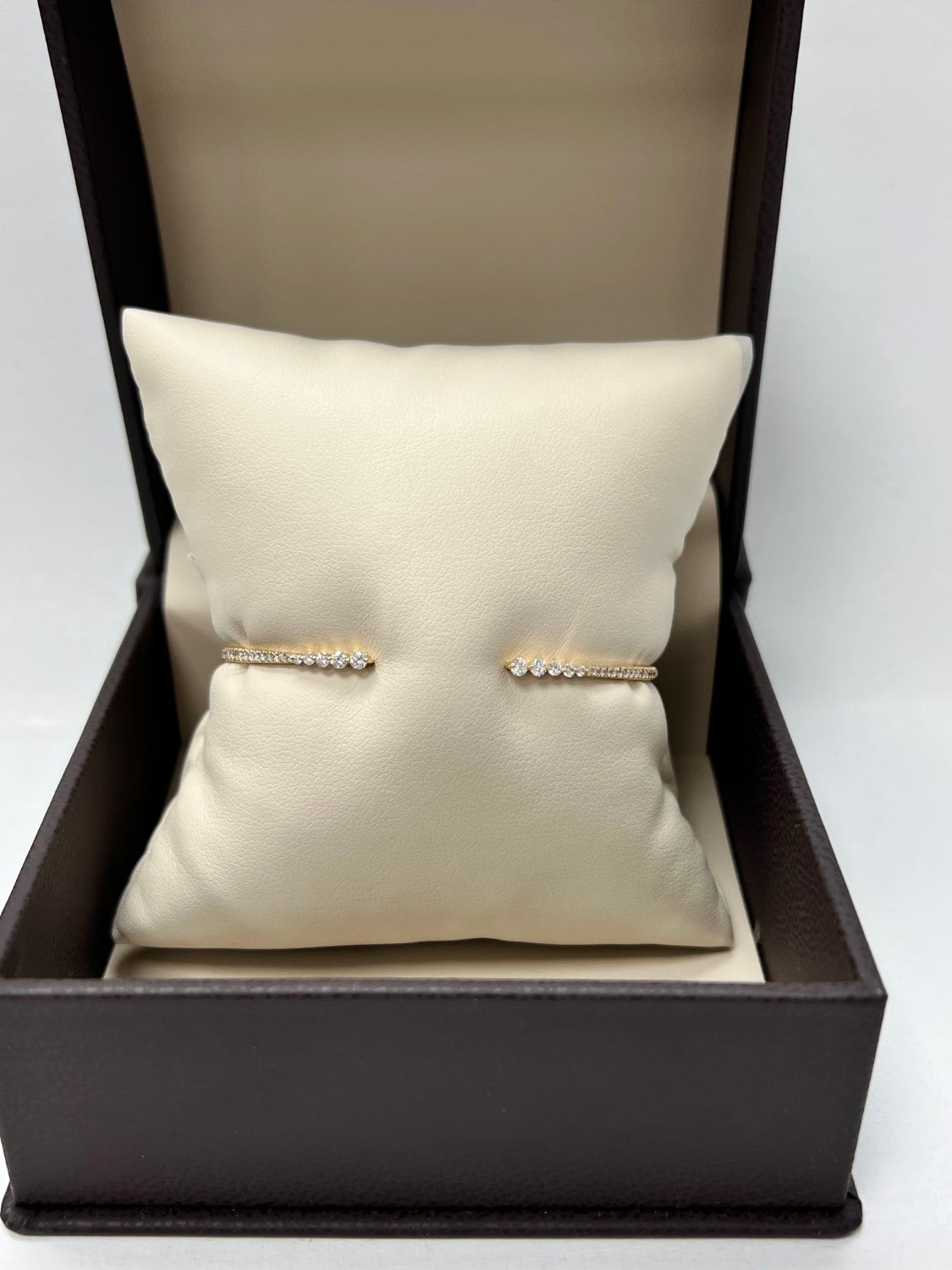 14K Yellow Gold Diamond Claw Bangle
This 14K yellow gold diamond claw bangle adorned with 40 round diamonds totaling 0.54 carats is a stunning testament to intricate design and exquisite craftsmanship. Weighing 4.3 grams, this bangle features an exceptional claw setting that not only securely holds each diamond in place but also creates a captivating visual impact. The radiant 14K yellow gold setting serves as a striking backdrop that accentuates the brilliance and fire of each meticulously placed diamond, showcasing a blend of elegance and sophistication.
The precise arrangement of 40 round diamonds totaling 0.54 carats within the 14K yellow gold claw setting speaks volumes about attention to detail and quality craftsmanship. Each diamond chosen for this bangle boasts exceptional cut and clarity, contributing to the piece's captivating sparkle and allure. The unique claw design offers a modern and stylish twist, ensuring that every diamond is prominently displayed, allowing light to dance through the facets, enhancing the bracelet's dazzling appearance.
This jewelry item stands as a versatile and elegant accessory suitable for various occasions. The marriage of 14K yellow gold with the brilliance of the diamond ensemble makes it a timeless adornment. Whether worn solo to make a bold statement or stacked with other pieces for a more personalized style, this diamond claw bangle embodies sophistication and luxury, becoming a cherished addition to any jewelry collection.
Style Number:
GLAB154123Y
Metal Purity:
14 Karat
Metal Color:
Yellow Gold
Setting Type:
prong
Jewelry Size:
2.25"
Chain Type :
Bangle
Diamond Count:
40
Diamond Shape:
Round
Diamond Color :
H-I
Diamond Weight:
0.54ct
Diamond Clarity:
SI1
Diamond Color:
H