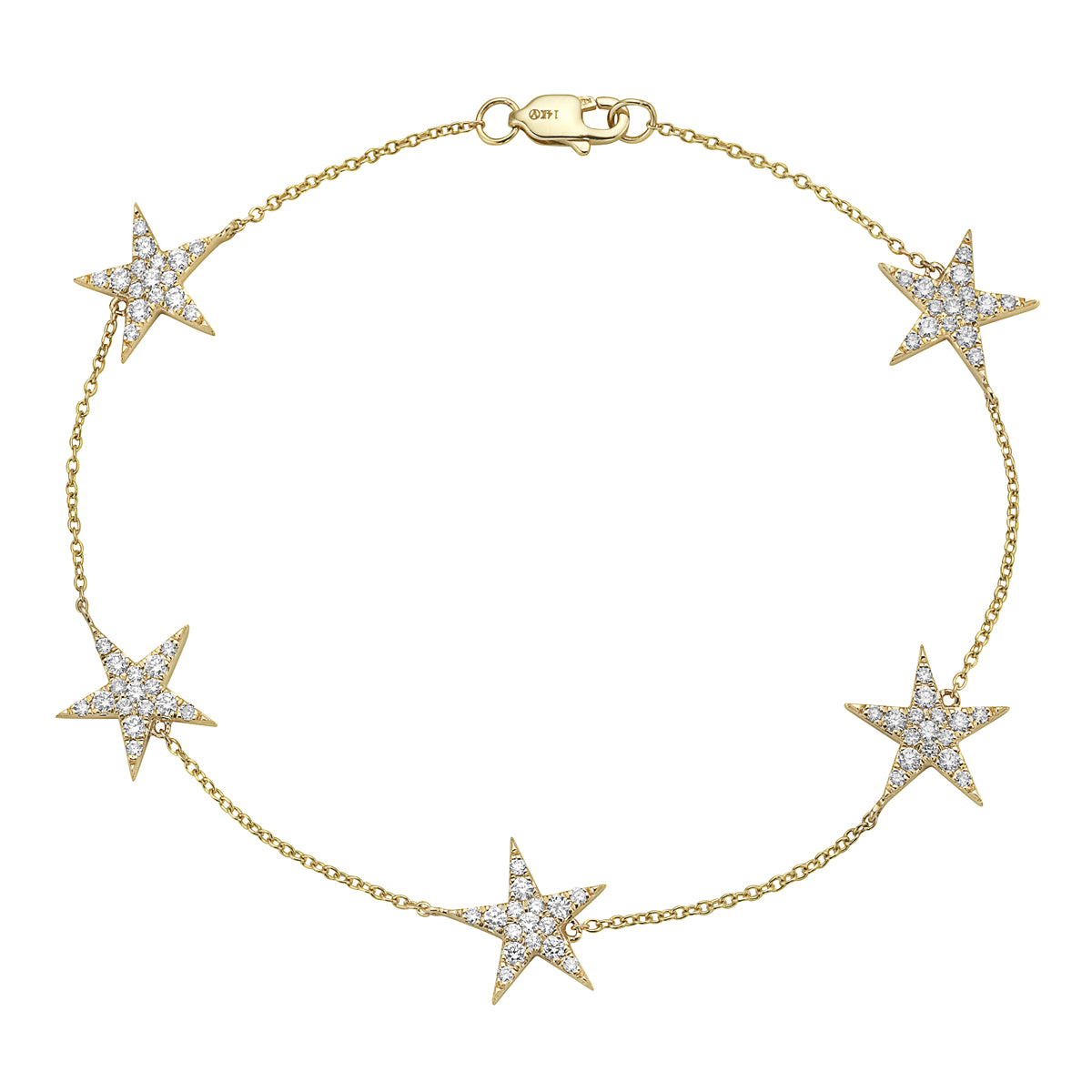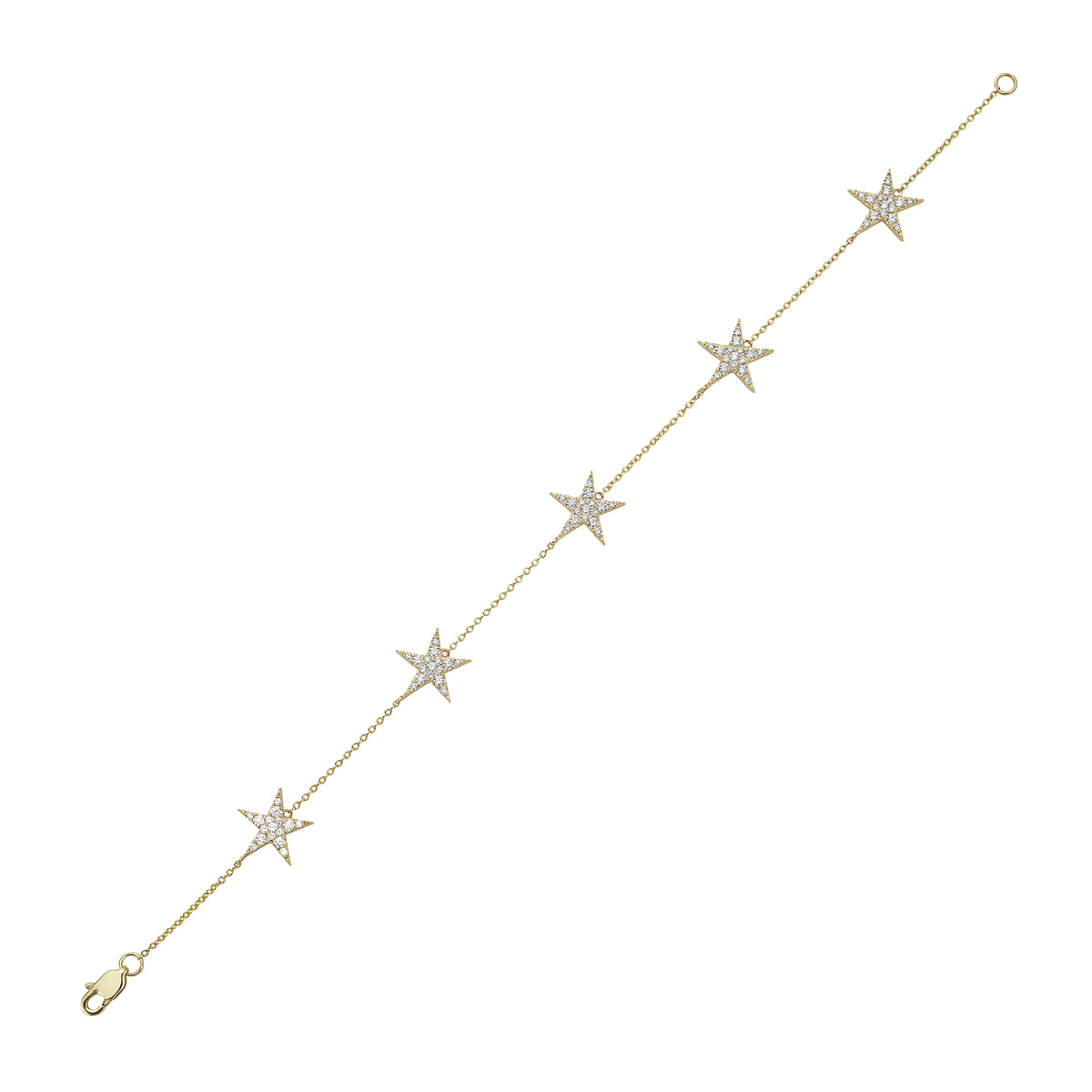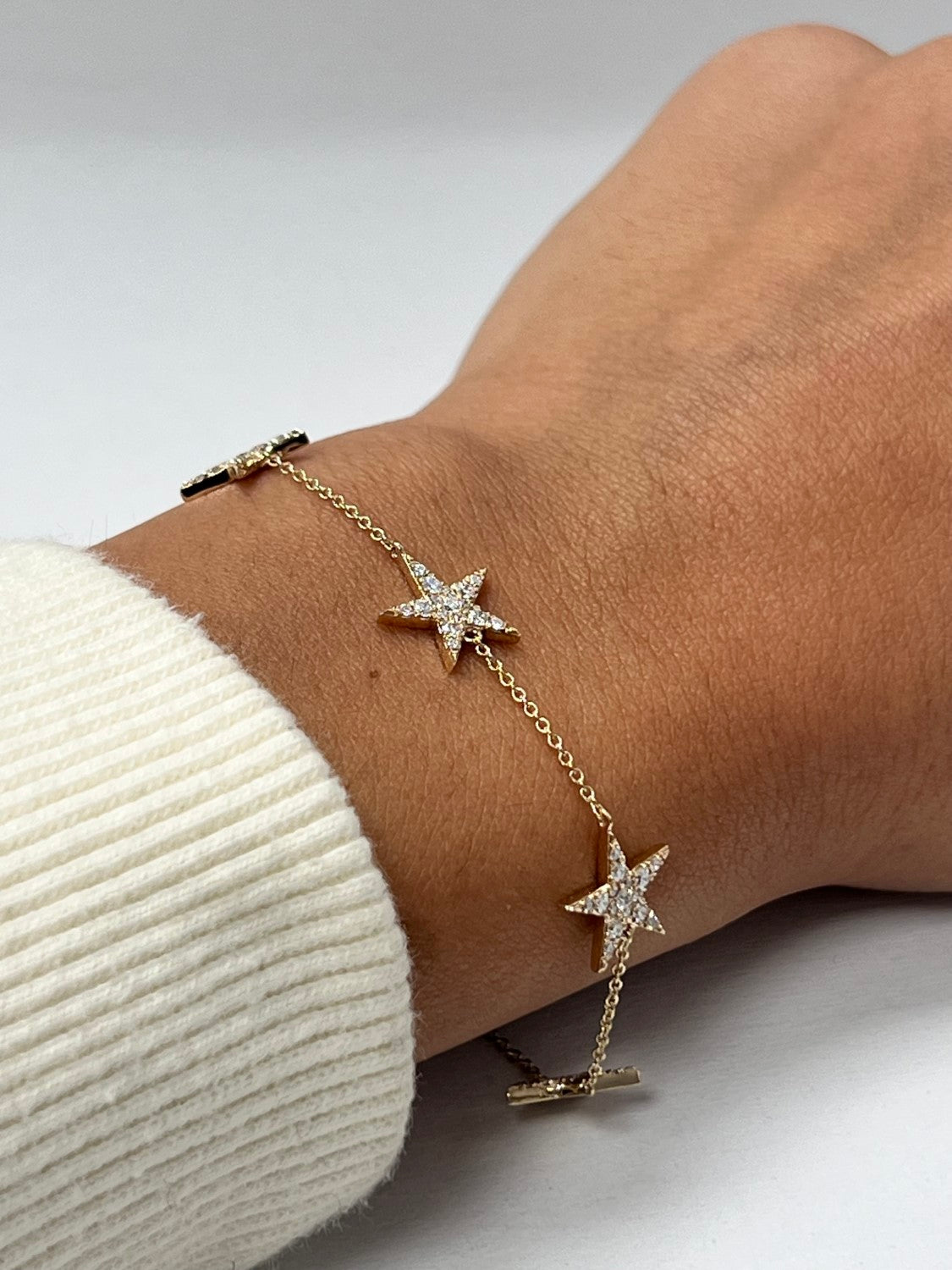 14K Yellow Gold Diamond Stars Bracelet
This 14K Yellow Gold Diamond Stars Bracelet is a captivating and celestial-inspired piece that brings a touch of whimsy and elegance. Crafted from exquisite 14-karat yellow gold, this bracelet features a charming design adorned with delicate star motifs. Weighing 2.3 grams, the bracelet's lightweight and graceful construction make it a versatile accessory suitable for various occasions, infusing a celestial aura into any ensemble with its radiant allure.
Adorned with a total of 80 round diamonds totaling 0.78 carats, this bracelet glimmers with celestial brilliance. Each diamond is meticulously set within the star-shaped settings, creating a mesmerizing display of shimmer and sparkle reminiscent of a constellation. The diamonds' exceptional clarity and luster complement the warm tones of the yellow gold, resulting in a piece that captures the essence of the starry night sky, exuding an enchanting and magical glow.
This jewelry item serves as an enchanting symbol of celestial beauty and sophistication, making it a cherished addition to any jewelry collection. The fusion of the celestial-inspired star design with the scintillating allure of diamonds evokes a sense of wonder and elegance. Whether worn individually as a celestial statement piece or layered with other bracelets for a personalized and celestial-inspired look, the 14K Yellow Gold Diamond Stars Bracelet is a mesmerizing adornment that adds a celestial touch to any attire, elevating it with its celestial charm and timeless allure.
Style Number:
GLAB154837Y
Metal Purity:
14 Karat
Metal Color:
Yellow Gold
Setting Type:
prong
Jewelry Size:
7.5"
Chain Type :
Cable
Clasp:
Lobster
Diamond Weight:
0.78ct
Diamond Clarity:
SI1
Diamond Color:
H