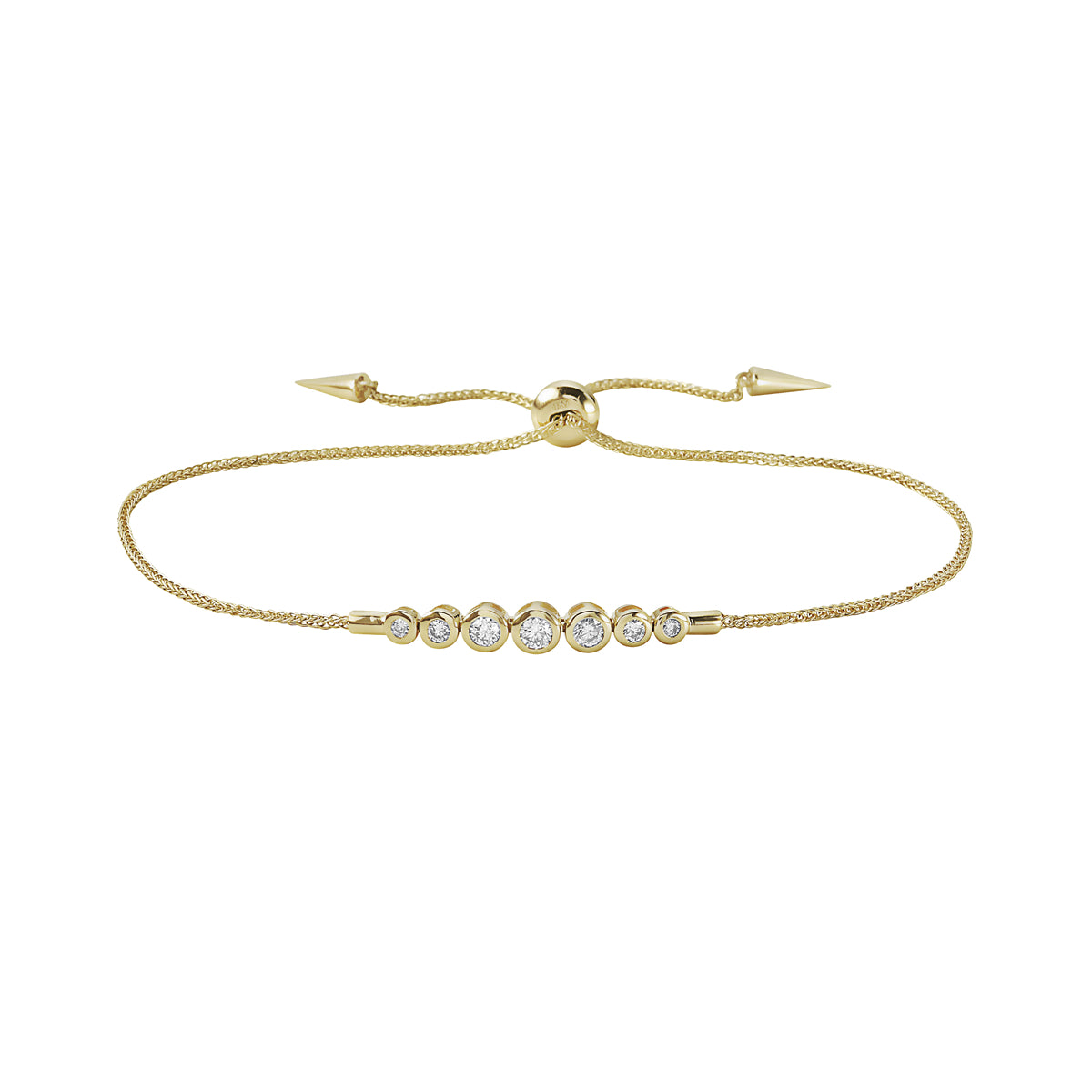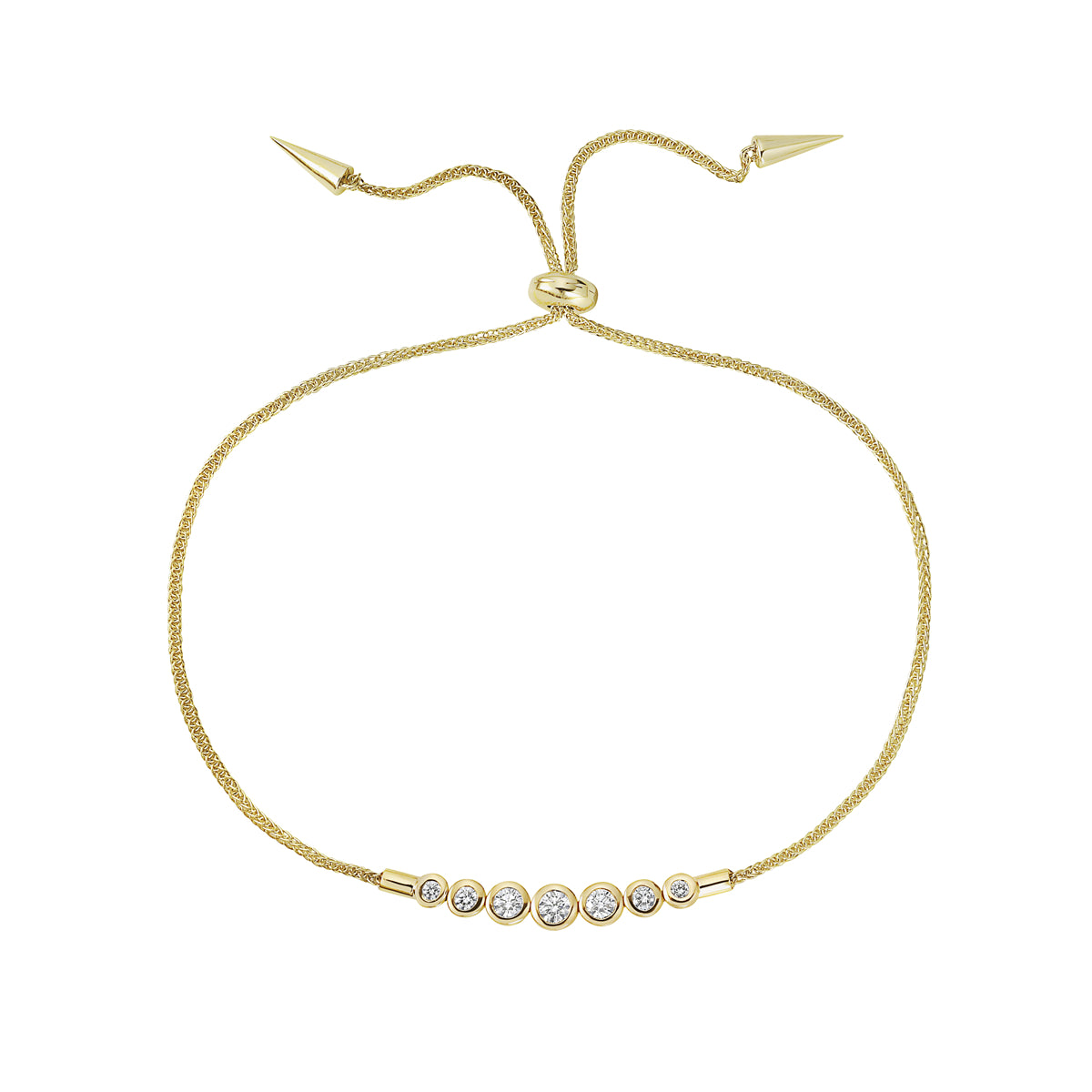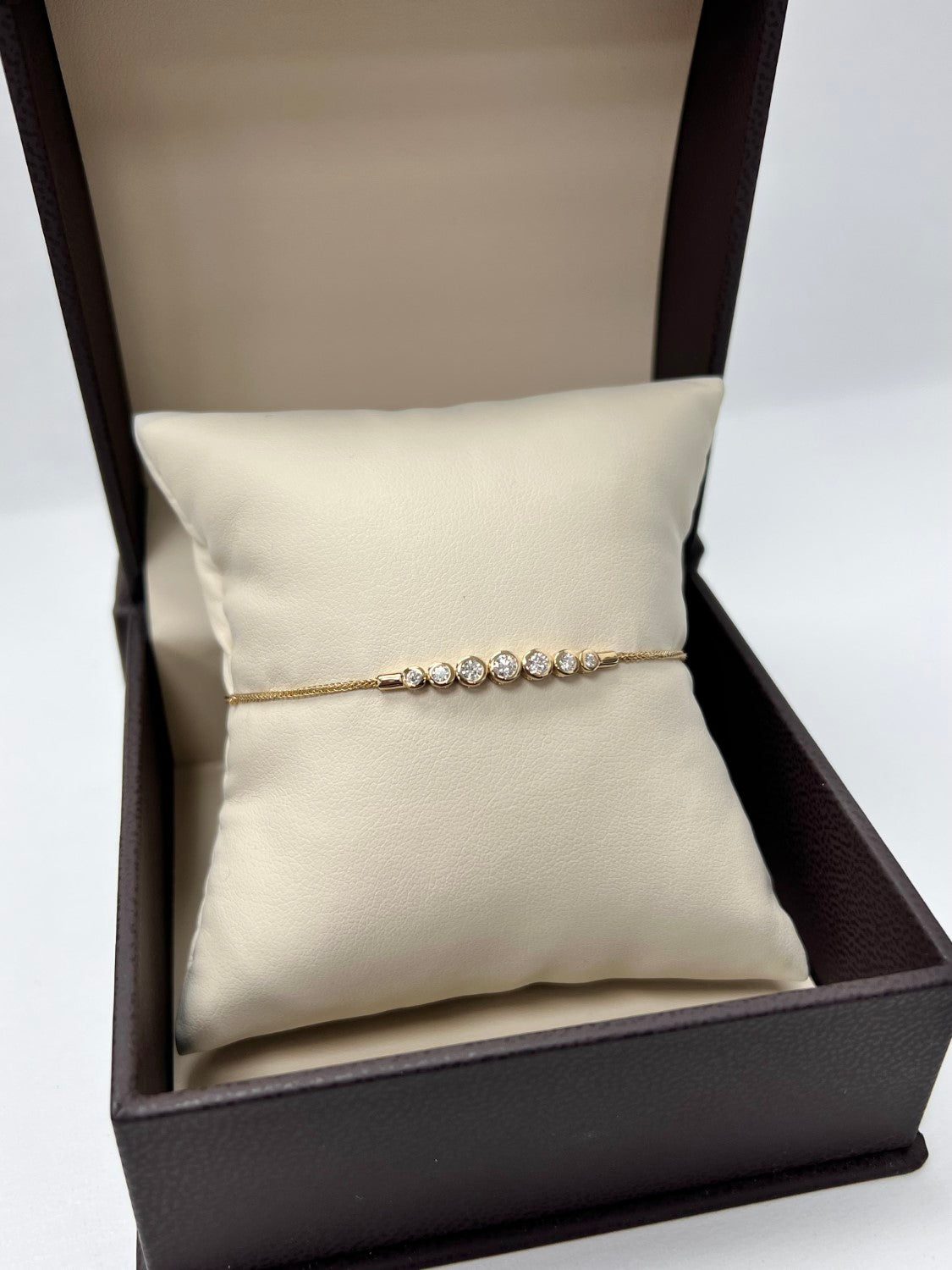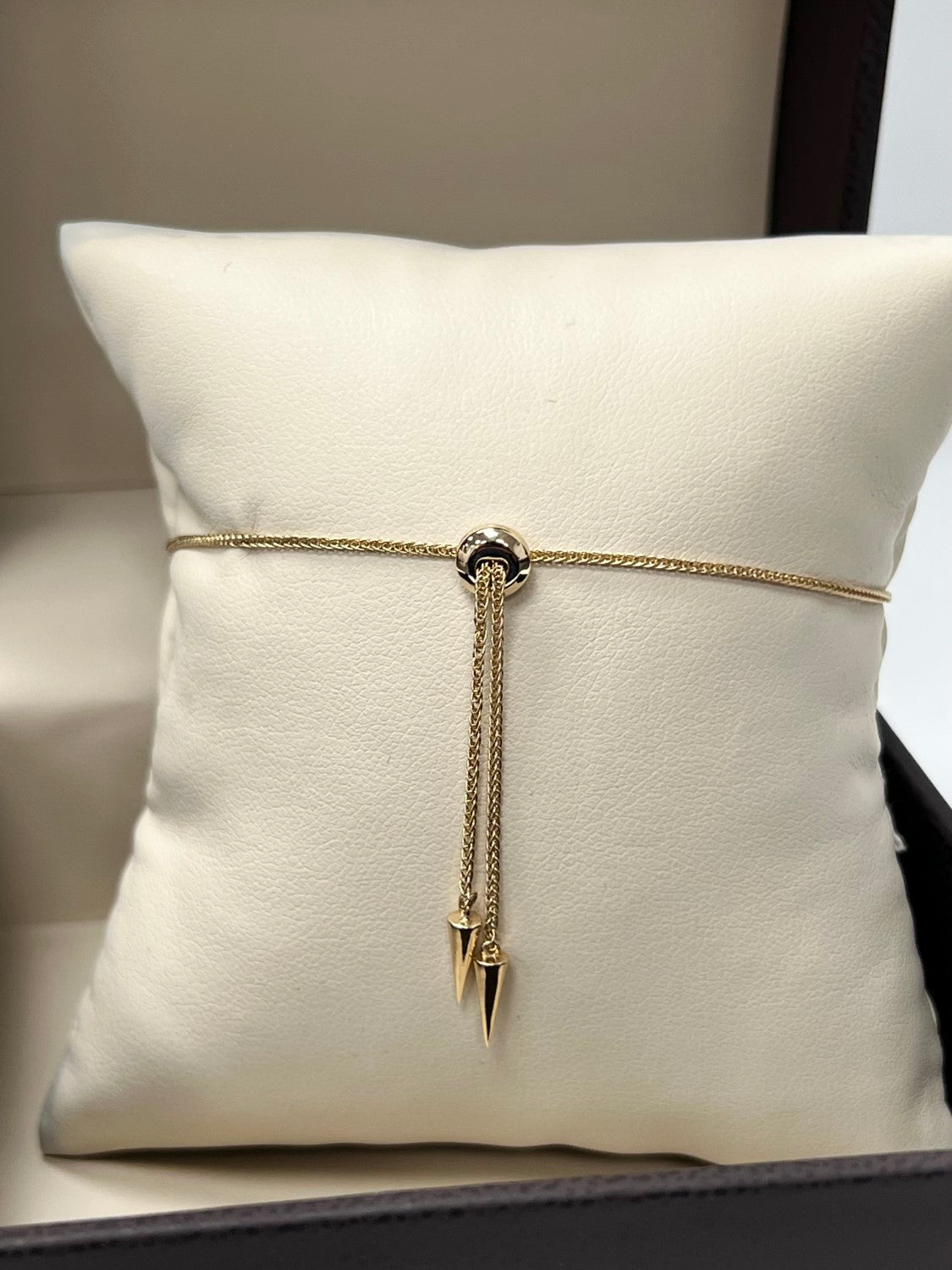 14K Yellow Gold Drawstring Diamond Bracelet
This 14K yellow gold drawstring diamond bracelet is a striking piece that combines classic allure with contemporary elegance. Crafted from premium 14-karat yellow gold, this bracelet showcases a rich and vibrant hue that exudes luxury and timeless sophistication. The drawstring closure not only adds a modern flair but also ensures a comfortable and customizable fit, making it a versatile accessory suitable for various wrist sizes.
Featuring seven stunning round diamonds totaling 0.34 carats, this bracelet radiates a captivating brilliance and allure. Each diamond is meticulously set within the lustrous yellow gold framework, enhancing its sparkle and creating a mesmerizing display of light and glamour. The exceptional clarity and color of these diamonds complement the warm tones of the gold, resulting in an enchanting combination that captures attention with its refined beauty.
This jewelry item is a testament to superior craftsmanship and impeccable design, making it a coveted addition to any jewelry collection. Whether worn as a standalone statement piece or paired with other bracelets for a layered look, the 14K yellow gold drawstring diamond bracelet exudes sophistication and charm. Its timeless appeal makes it a versatile accessory, effortlessly elevating both casual and formal ensembles with its radiant sparkle and elegant design.
Style Number:
GLAB154637Y
Metal Purity:
14 Karat
Metal Color:
Yellow Gold
Setting Type:
bezel
Jewelry Size:
Adjustable
Clasp:
Bolo
Diamond Weight:
0.34ct
Diamond Clarity:
SI1
Diamond Color:
H