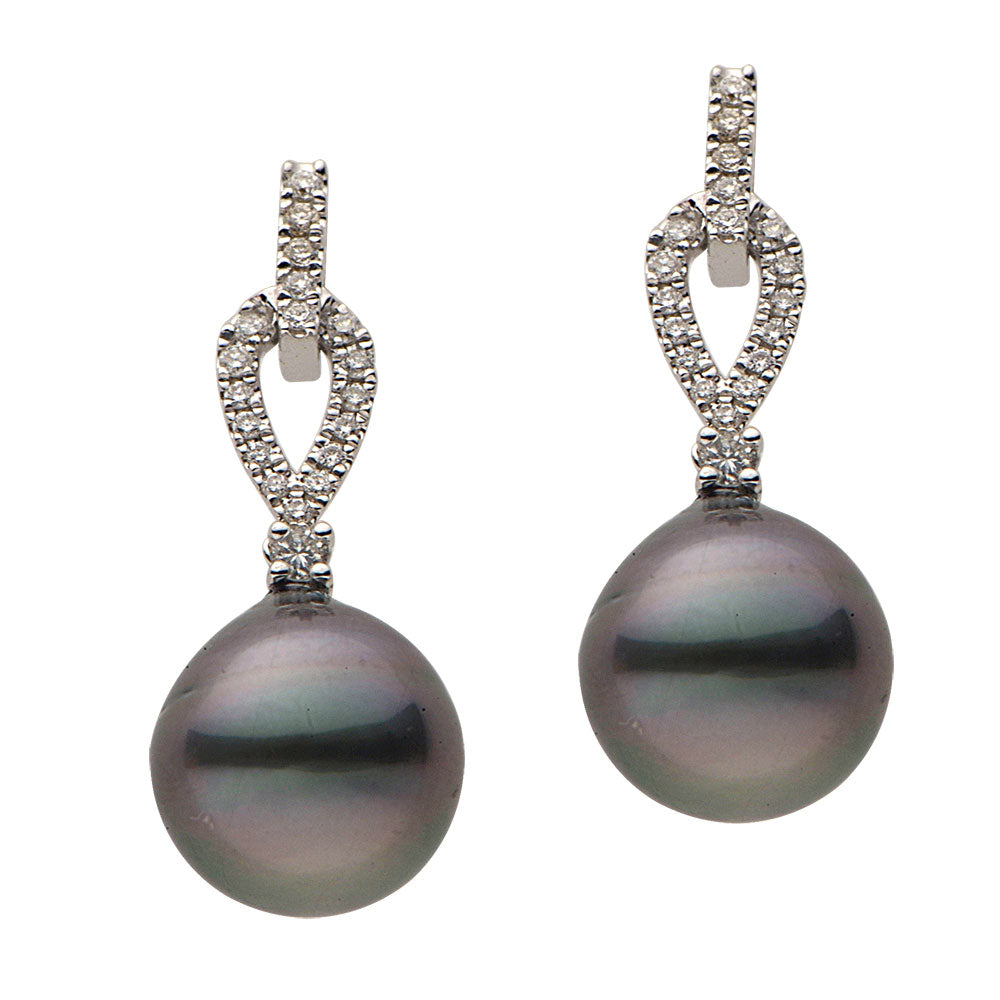 14KW Tahitian Pearl Earrings, 10-11mm
This 14K Tahitian Earring is a remarkable piece of jewelry that exudes elegance and sophistication. Crafted with precision and attention to detail, this earring is a true testament to the artistry of fine jewelry design. Made from 14-karat white gold, the earring offers a timeless and versatile look that complements various styles and occasions. The use of high-quality white gold not only enhances the earring's durability but also adds a touch of luxury to its overall aesthetic.
What truly sets these earrings apart is the inclusion of stunning Tahitian pearls. Measuring 10-11mm in diameter, these pearls are known for their remarkable luster and unique dark, exotic colors, ranging from deep gray to black with overtones of green, blue, and purple. Their natural beauty is enhanced by the delicate 38 diamonds adorning the white gold setting. These 0.29-carat diamonds create a mesmerizing contrast with the pearls, adding a touch of sparkle and radiance to the earring. This combination of Tahitian pearls and diamonds makes the 14KW_1.6G Tahitian Earring a true statement piece that is sure to captivate anyone who beholds its beauty.
Whether worn on a special occasion or as an everyday accessory, the 14K Tahitian Earring is a symbol of timeless elegance and luxury. Its exquisite craftsmanship, stunning Tahitian pearls, and brilliant diamonds make it a valuable addition to any jewelry collection, and a meaningful gift for someone special. This earring not only exemplifies the beauty of nature but also showcases the skill of the artisans who crafted it, ensuring that it will be cherished for generations to come.