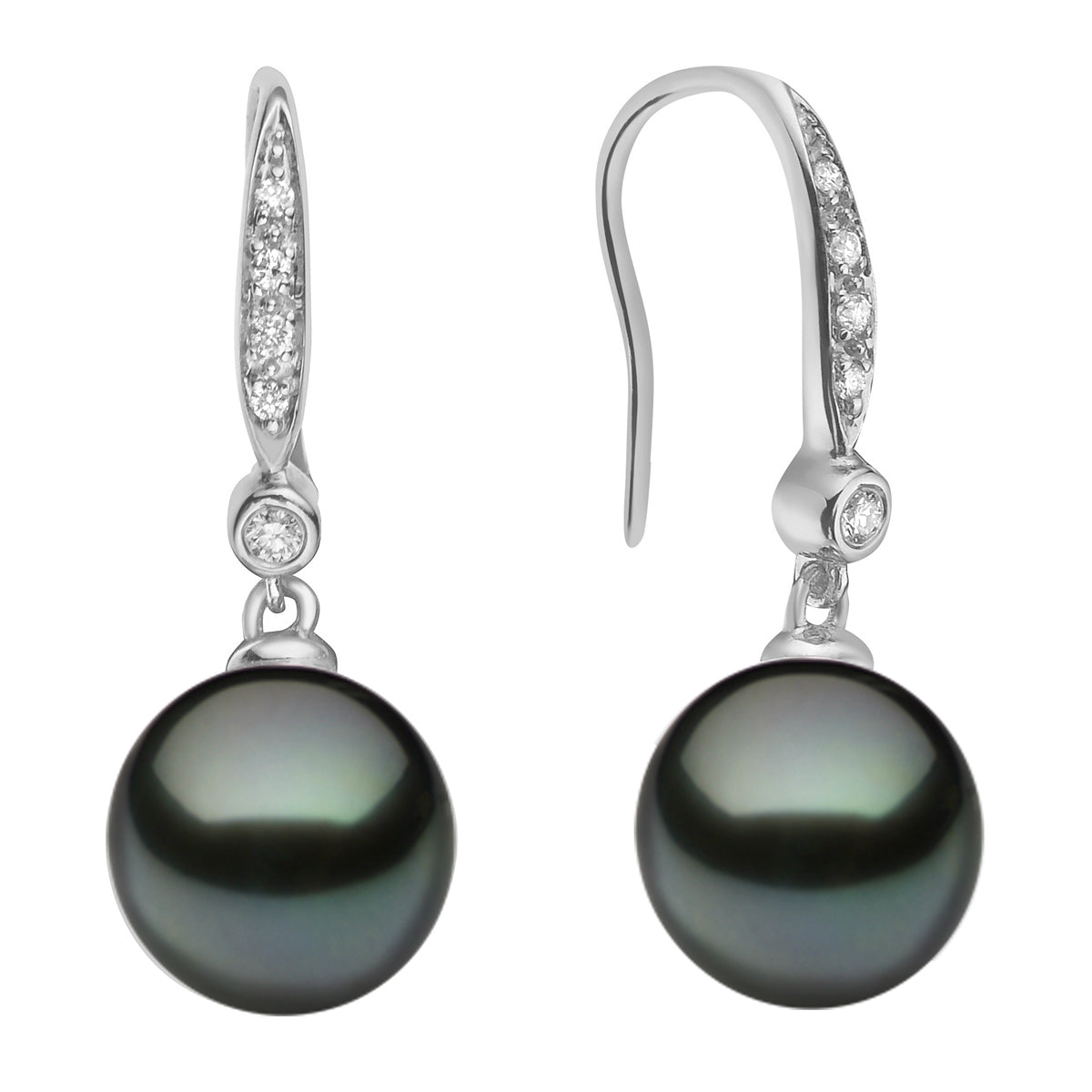 14KW Tahitian Pearl Earrings, 8-9mm
These Tahitian Pearl Earrings are a stunning display of exotic elegance and contemporary luxury. These earrings feature two mesmerizing 8-9mm Tahitian pearls, celebrated for their deep, iridescent hues and natural luster, evoking an air of mystery and allure. Encircling each of these exquisite pearls are ten dazzling diamonds, with a total carat weight of 0.10, creating a radiant halo effect that enhances the pearls' unique beauty and captures the eye.
Carefully crafted with precision and attention to detail, these earrings are set in 14-karat white gold, providing a modern backdrop for the captivating Tahitian pearls. The dark, alluring color of the pearls contrasts beautifully with the brilliance of the diamonds, resulting in a striking and glamorous design that makes a bold statement. Weighing just 0.97 grams, these earrings offer a comfortable and balanced fit, allowing you to wear them all day, whether for a special event or as a chic addition to your daily attire, exuding an aura of sophistication and exotic charm.
The Tahitian Pearl Earrings with ten diamonds and 8-9mm Tahitian pearls are a representation of opulence and contemporary allure. The 14-karat white gold adds a modern touch to the classic beauty of the pearls, while the ten diamonds, with a total carat weight of 0.10, provide a dazzling accent to this already extraordinary design. These earrings are thoughtfully designed and meticulously crafted, offering a touch of exotic elegance and a symbol of enduring beauty and sophistication for those who wear them.