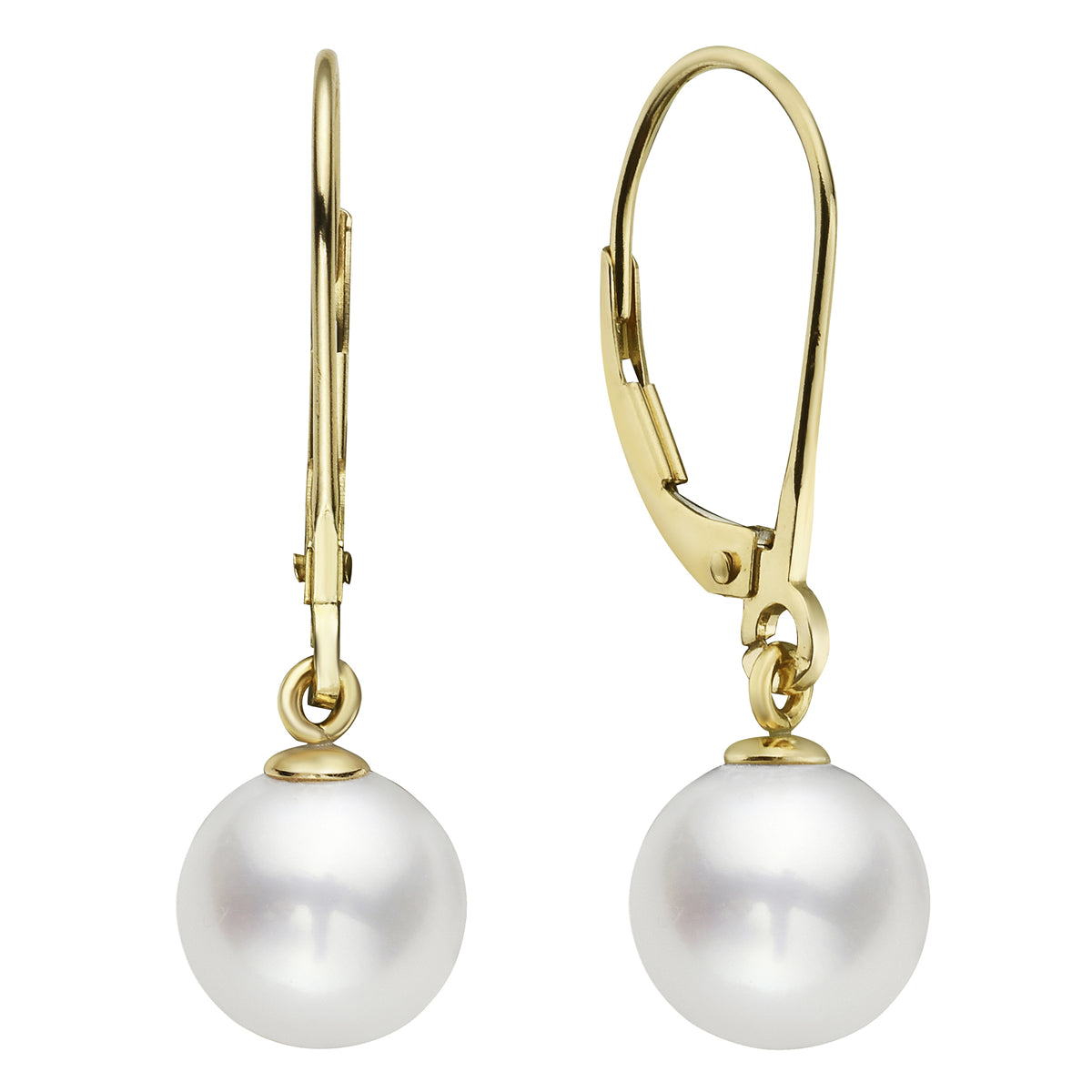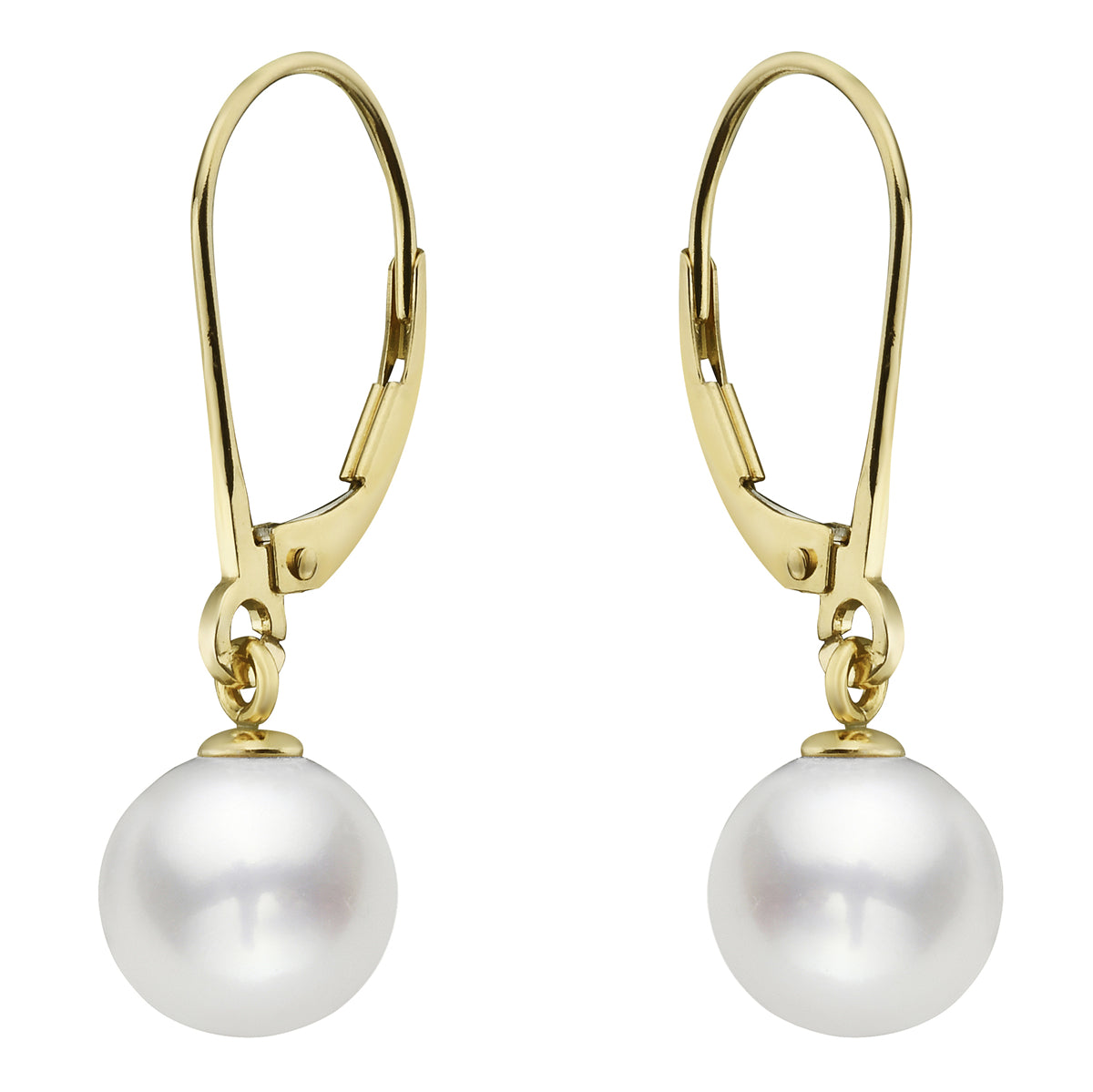 14KY Freshwater Pearl Earrings, 8-9mm
These Lever-Back Earrings are a charming and timeless pair of jewelry items that showcase the natural beauty of freshwater pearls. Crafted with attention to detail and style, these earrings feature a classic lever-back setting in 14-karat yellow gold. The choice of yellow gold not only adds a warm and rich tone to the earrings but also ensures their durability and lasting appeal. This classic setting elegantly complements the lustrous pearls, making these earrings a versatile and sophisticated choice for various occasions.
The centerpiece of these earrings is the freshwater pearls, each measuring a dainty 8.5-9mm in diameter. Freshwater pearls are known for their soft, radiant luster and their ability to come in a range of natural colors, making each pearl unique. Their understated beauty and classic size make them a timeless option for those who appreciate the elegance found in simplicity. Suspended gracefully from the lever-back setting, the pearls catch the light and create a captivating play of shine and shimmer, enhancing the wearer's natural beauty.
These Lever-Back Earrings epitomize understated elegance and versatility. Whether worn for a special event or as an everyday accessory, they infuse a touch of sophistication into any ensemble. These earrings celebrate the enduring allure of freshwater pearls and their ability to enhance one's beauty with their organic charm. A classic and timeless addition to any jewelry collection, they make for a thoughtful gift or a cherished accessory for those who appreciate the beauty of simplicity and the warm glow of yellow gold.