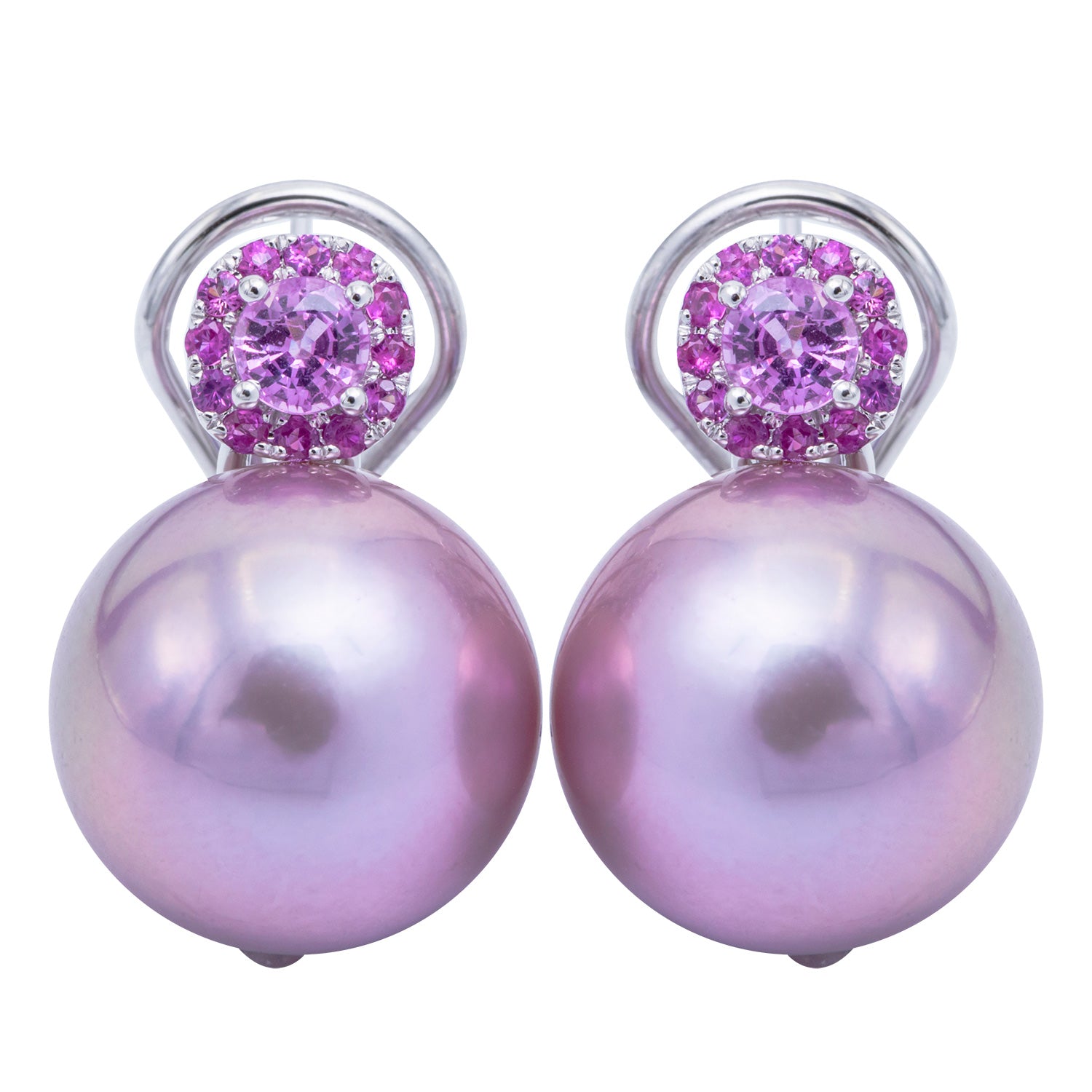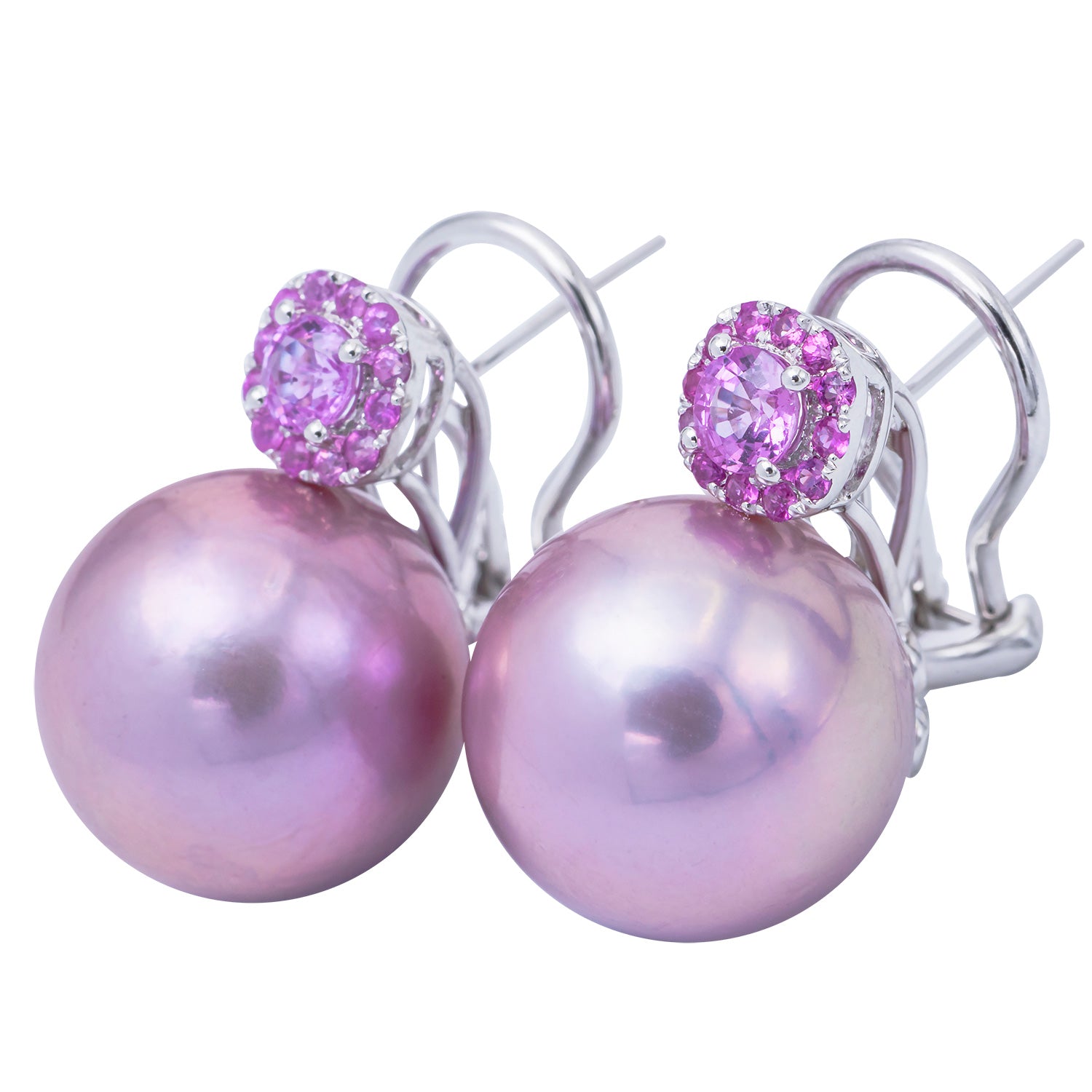 18KW Freshwater Pearl Earrings, 14-15mm
These Earrings are a remarkable piece of jewelry that encapsulates the pinnacle of elegance and luxury. Crafted with meticulous precision, these earrings feature an exquisite 18-karat white gold setting, renowned for its enduring beauty and radiance. This choice of precious metal provides a luminous canvas that perfectly complements the true stars of the design - the Pinctada Fucata White South Sea pearls.
The focal point of these earrings is the magnificent pink fresh water pearls, each measuring an impressive 14-15mm in diameter. PFW pearls, are celebrated for their extraordinary size, unparalleled luster, and their natural, radiant white color. These pearls are a symbol of purity and sophistication, and their substantial size makes them a testament to their opulence. The earrings are further adorned with 26 pear-shaped diamonds, totaling 0.85 carats, creating a dazzling sparkle that harmoniously complements the pearls' natural radiance.
These Earrings are a true representation of timeless elegance and refined taste. Whether worn for a special occasion or to add a touch of sophistication to everyday attire, these earrings make a resounding statement. Their enduring design and meticulous craftsmanship ensure they will be cherished for generations, symbolizing the perfect harmony of nature's beauty and human artistry, as well as serving as an embodiment of luxury and grace.