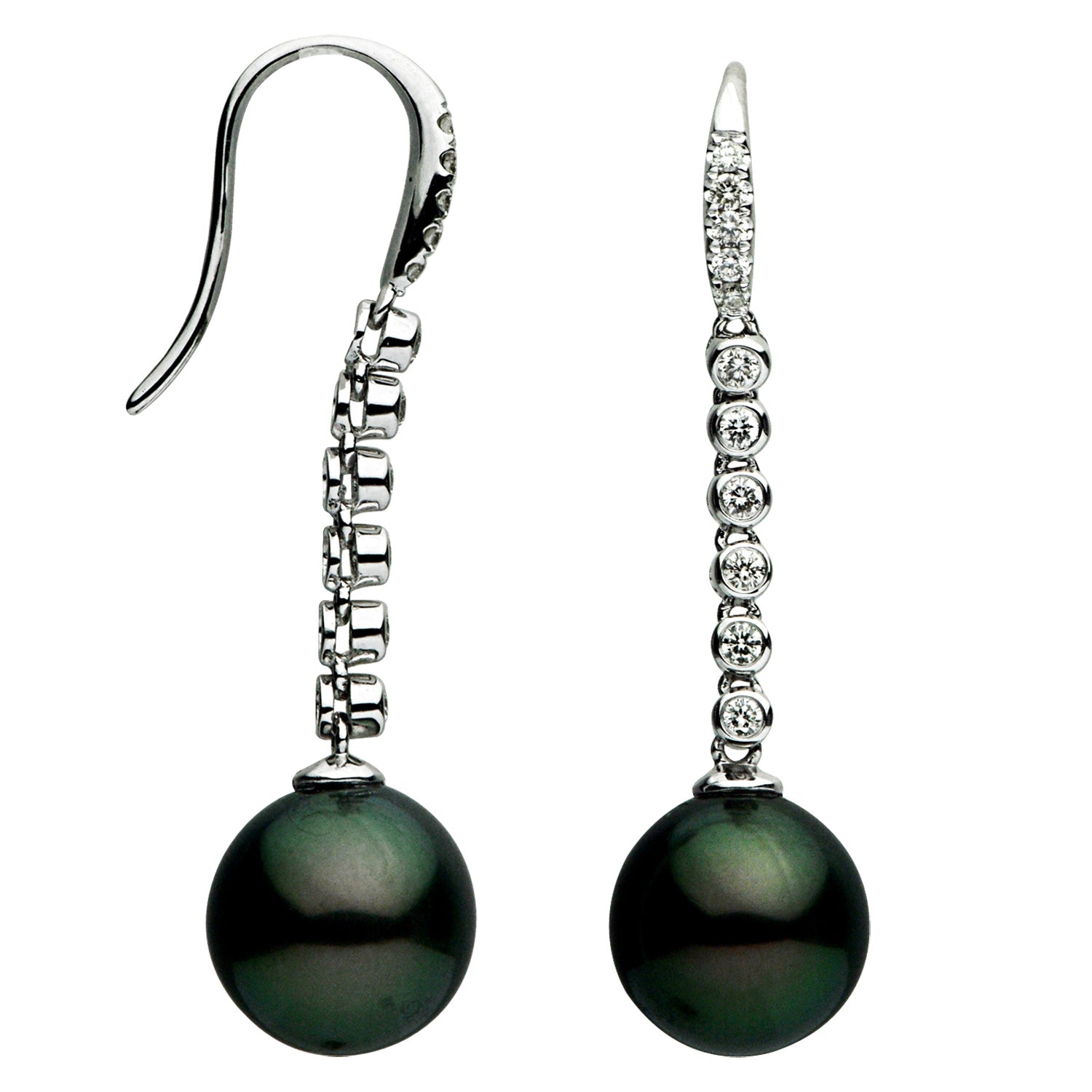 18KW Tahitian Pearl Earrings, 11-12mm
These Tahitian Earrings are a magnificent pair of jewelry that embodies the pinnacle of luxury and style. These exquisite earrings are masterfully crafted from 18-karat white gold, a precious metal known for its enduring elegance and purity. The use of white gold as the base material not only ensures durability but also imparts a timeless and versatile quality to the earrings, making them perfect for any occasion or ensemble.
The true stars of these earrings are the exceptional Tahitian pearls, each measuring a substantial 11-12mm in diameter. Tahitian pearls are renowned for their exotic and alluring dark hues, ranging from deep charcoal to lustrous black, often enhanced by overtones of green, blue, and purple. The rich, natural colors of these pearls create a striking contrast against the white gold setting, making them the focal point of the design. To further accentuate their beauty, 22 dazzling diamonds, totaling 0.34 carats, are meticulously set in the white gold, offering a brilliant sparkle that complements the pearls' luster.
Thes 18K Tahitian Earrings are a testament to the art of fine jewelry making, combining the elegance of white gold, the allure of Tahitian pearls, and the brilliance of diamonds. Whether worn to an extravagant gala or for a sophisticated night out, these earrings make a bold statement of luxury and sophistication. Their timeless design and exceptional quality make them a treasured addition to any jewelry collection, a symbol of refined taste and a source of enduring beauty.