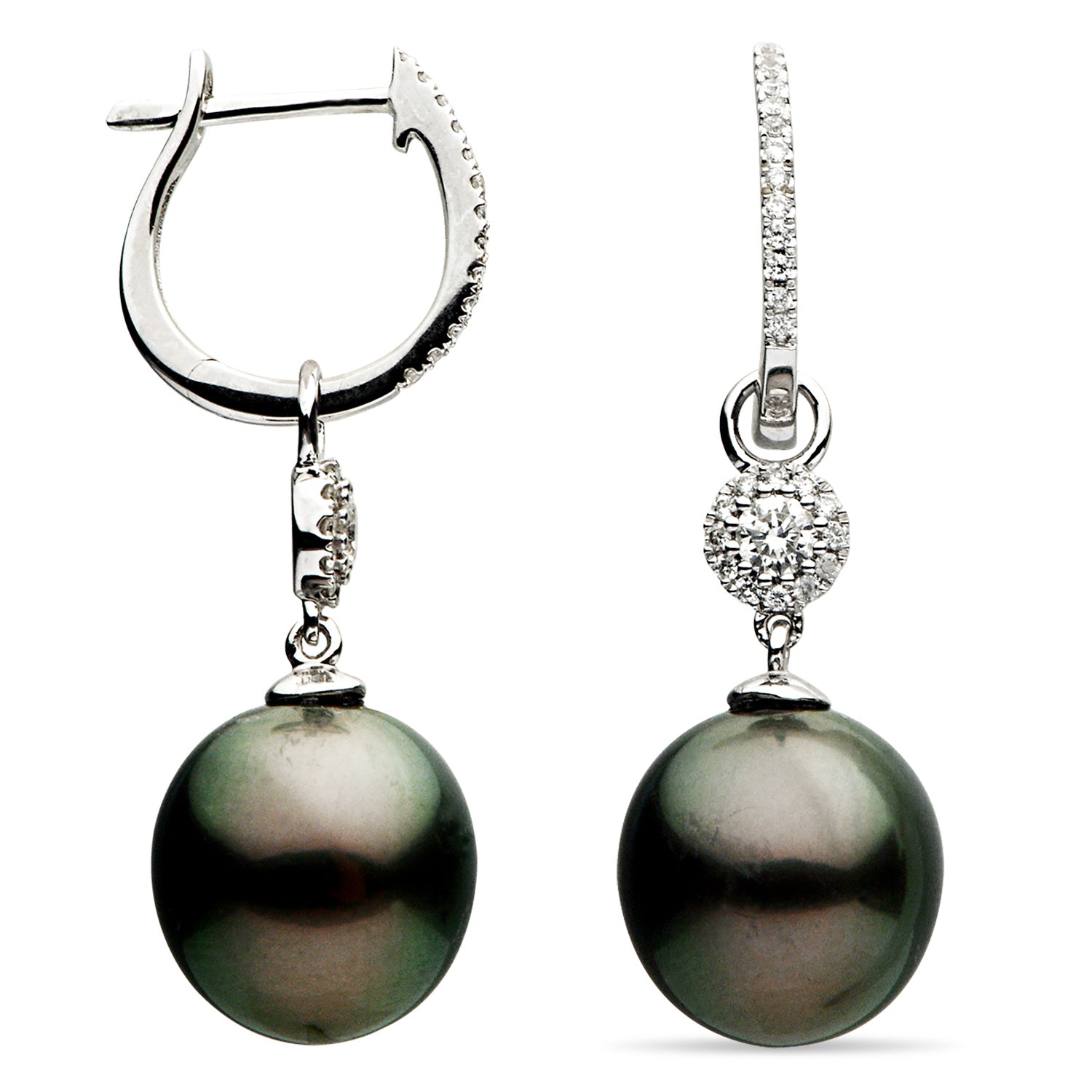 18KW Tahitian Pearl Earrings, 11-12mm
These Tahitian Earrings are a captivating pair of jewelry that seamlessly blend sophistication and luxury. These exquisite earrings are meticulously crafted from 18-karat white gold, known for its exceptional purity and elegance. The choice of white gold as the base material not only ensures the earrings' durability but also infuses them with a timeless, versatile appeal, making them a perfect addition to any wardrobe.
What sets these earrings apart is the presence of stunning Tahitian pearls, each measuring an impressive 11-12mm in diameter. Tahitian pearls are celebrated for their enchanting dark tones, ranging from deep charcoal to lustrous black, often adorned with mesmerizing overtones of green, blue, and purple. These natural colors create a striking contrast against the white gold setting, making the pearls the focal point of the design. To accentuate their allure, two prominent diamonds, totaling 0.17 carats, are expertly placed alongside 50 additional diamonds, totaling 0.21 carats, meticulously set in the white gold, delivering a captivating brilliance that perfectly complements the pearls' luster.
These Tahitian Earrings exemplify the artistry of fine jewelry, blending the timeless beauty of white gold with the allure of Tahitian pearls and the captivating sparkle of diamonds. Whether worn for a special occasion or as a daily statement of elegance, these earrings make a remarkable fashion statement. Their enduring design and superb craftsmanship ensure they will be cherished for generations, symbolizing sophistication, refined taste, and a lasting appreciation for natural beauty.