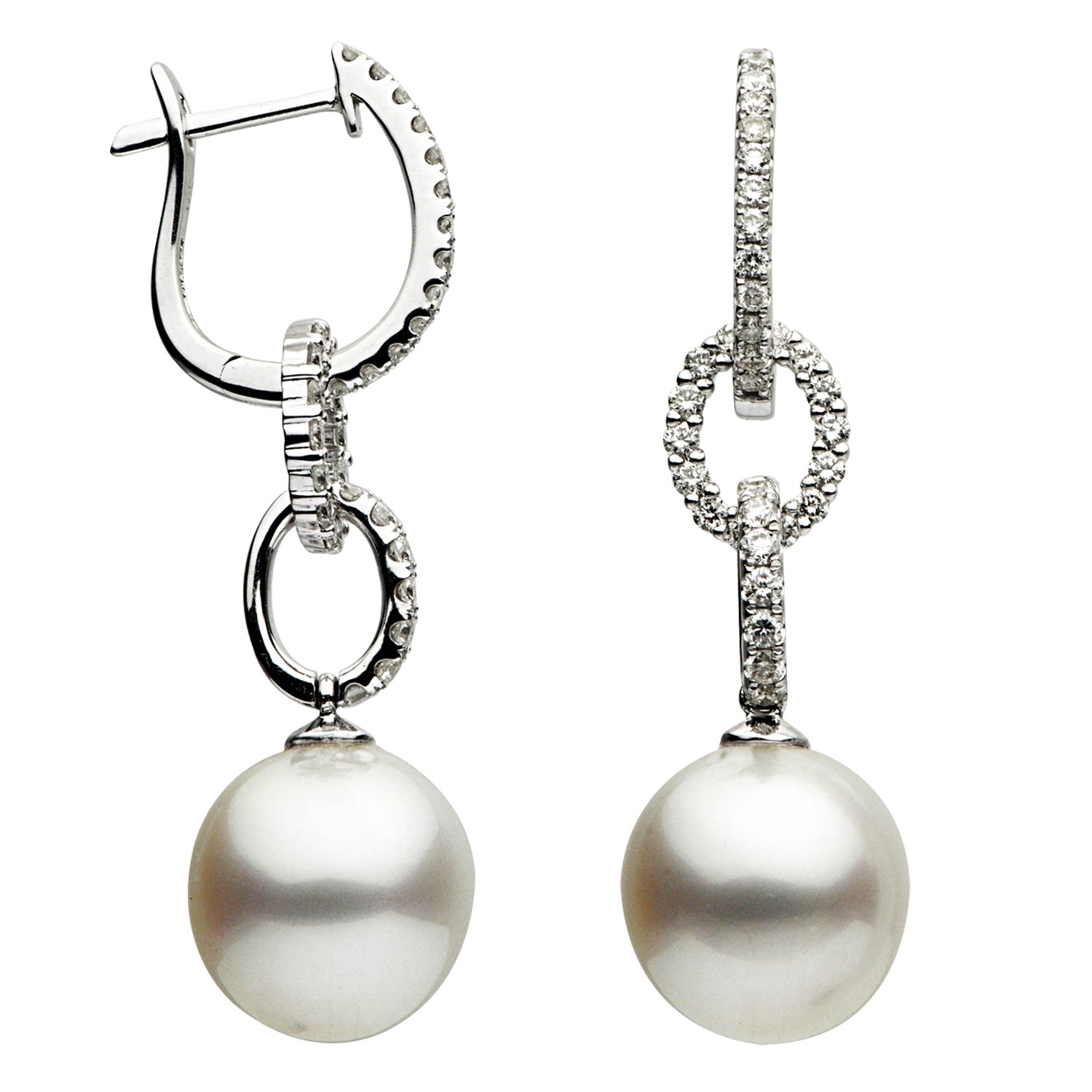 18KW White South Sea Pearl Earrings, 11-12mm
These Earrings are truly an exquisite piece of jewelry that beautifully captures the essence of the South Sea. These stunning earrings are crafted with precision and artistry, featuring 18-karat white gold as the foundation, renowned for its enduring elegance and purity. The use of white gold provides the perfect backdrop for the South Sea pearls, creating a striking contrast that enhances the overall allure of this jewelry.
The centerpiece of these earrings is the magnificent South Sea pearls, each measuring an impressive 11-12mm in diameter. South Sea pearls are celebrated for their exceptional size, satiny luster, and natural, soft hues that range from white to creamy gold. The pearls' iridescent quality and substantial size make them a true statement of luxury. To further enhance their beauty, 68 brilliant diamonds, totaling 0.81 carats, are meticulously set in the white gold settings, creating a captivating sparkle that beautifully complements the pearls.
These Earrings are not just a piece of jewelry; it's a symbol of opulence and sophistication. Whether worn for a grand gala or as a luxurious daily accessory, these earrings make a statement of refined taste and appreciation for the finest things in life. Their timeless design, exceptional craftsmanship, and the allure of South Sea pearls and diamonds make them a cherished addition to any jewelry collection, representing the ultimate blend of nature's beauty and human artistry.