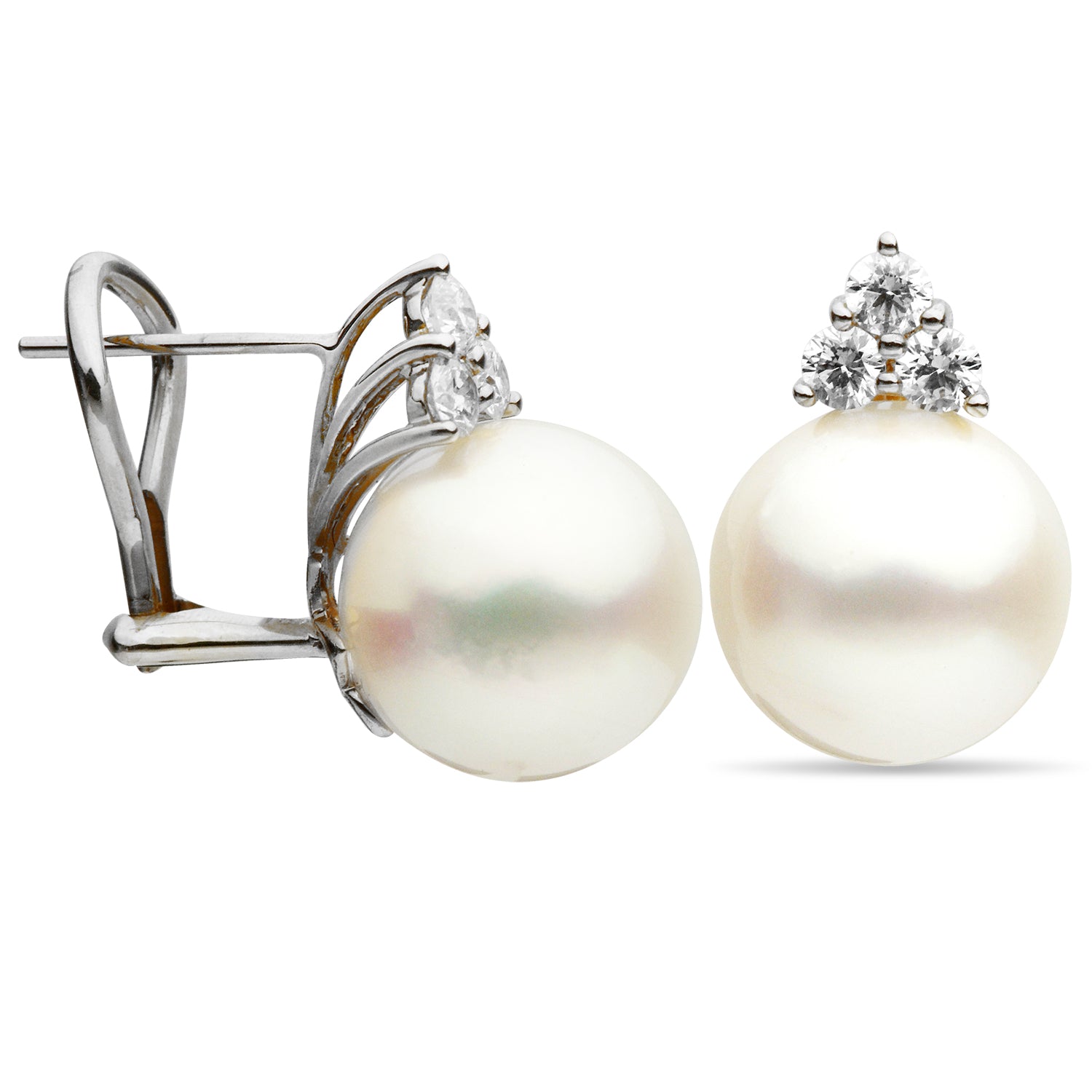 18KW White South Sea Pearl Earrings, 12-13mm
These South Sea Pearl Earrings are a true showcase of opulence and timeless elegance. These earrings feature two magnificent 12-13mm South Sea pearls, celebrated for their exceptional size, natural luster, and captivating creamy-white hue. The pearls exude a sense of luxury and sophistication, making them the focal point of this exquisite design. Surrounding each pearl are six dazzling diamonds, with a total carat weight of 0.63, creating a stunning halo effect that beautifully enhances the pearls and adds a touch of brilliance to the design.
Crafted with meticulous precision and attention to detail, these earrings are set in 18-karat white gold, providing a modern and luxurious backdrop for the remarkable South Sea pearls. The diamonds add a brilliant sparkle, making these earrings a statement piece suitable for the most special occasions. With a total weight of 3.5 grams, these earrings offer a comfortable and balanced fit, ensuring you can wear them with ease while exuding an air of grace and unparalleled sophistication.
These South Sea Pearl Earrings with six diamonds and 12-13mm pearls are a symbol of luxury and contemporary allure. The use of 18-karat white gold adds a touch of opulence to the earrings, beautifully enhancing the pearls and diamonds. With a combined carat weight of 0.63, the diamonds encircle the pearls, creating a captivating halo effect that adds an extra layer of brilliance to the design. These earrings are a versatile and cherished addition to your jewelry collection, representing elegance, refinement, and a timeless sense of grace.