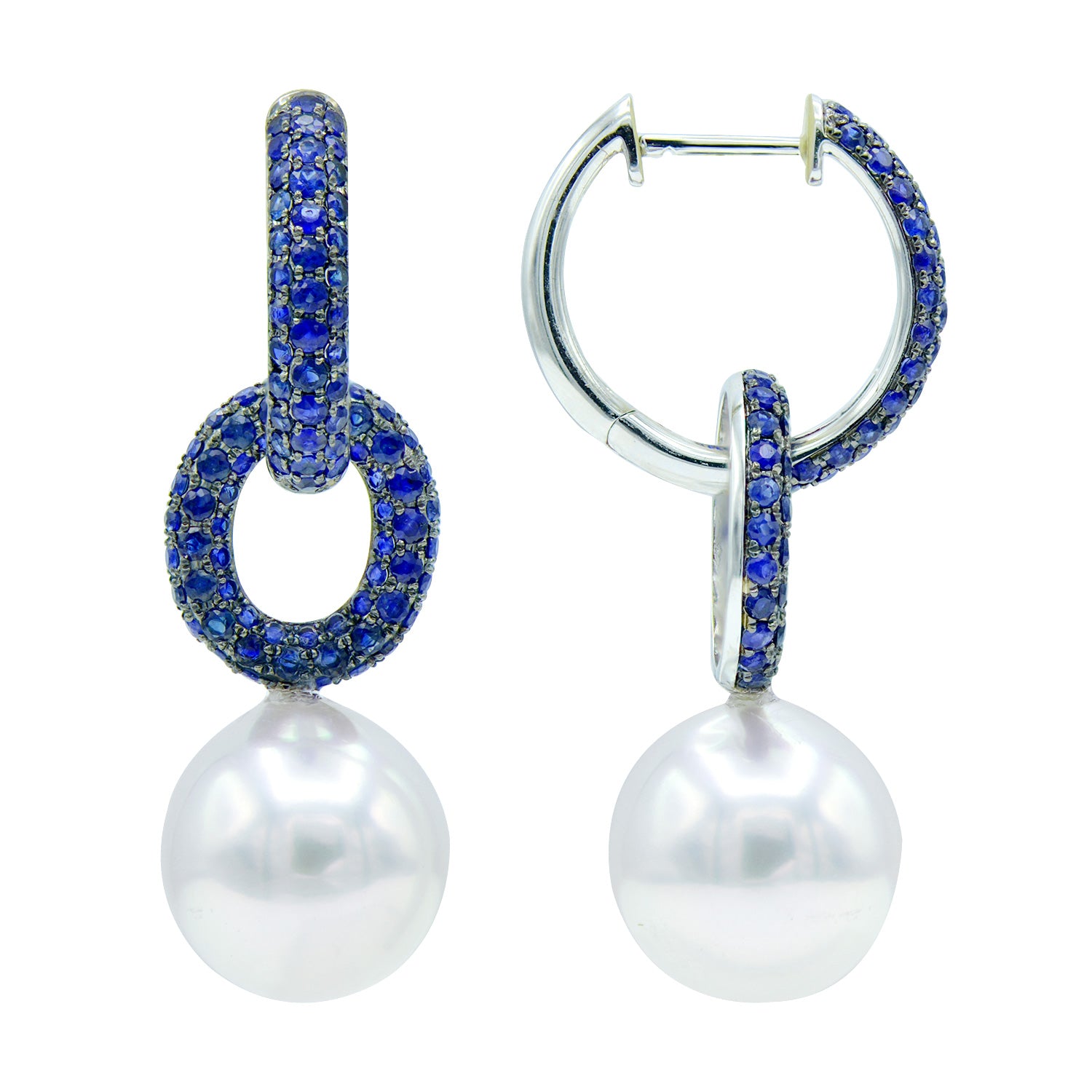 18KW White South Sea Pearl Earrings, 12-13mm
These South Sea Earrings are a truly opulent and breathtaking pair of jewelry items that exemplify the pinnacle of luxury and elegance. These magnificent earrings are meticulously crafted from 18-karat white gold, a precious metal known for its exceptional purity and enduring beauty. The use of white gold as the base material provides a perfect backdrop for the South Sea pearls, creating an exquisite contrast that enhances the overall allure of these earrings.
The focal point of these earrings is the magnificent South Sea pearls, each measuring an impressive 12-13mm in diameter. South Sea pearls are celebrated for their extraordinary size, silky luster, and their natural, soft colors that range from creamy white to golden hues. The pearls' iridescent quality and substantial size make them a true symbol of luxury and sophistication. To further enhance their beauty, an astounding 192 shimmering diamonds, totaling 2.80 carats, are meticulously set in the white gold settings, creating a dazzling and captivating brilliance that beautifully complements the pearls' natural luster.
These South Sea Earrings are more than just jewelry; they are a statement of opulence, refinement, and an appreciation for the finest things in life. Whether worn to an extravagant gala or for a special occasion, these earrings make an unforgettable fashion statement. Their enduring design and exceptional craftsmanship ensure they will be treasured for generations, symbolizing the epitome of luxury and the harmonious combination of nature's beauty and human artistry.