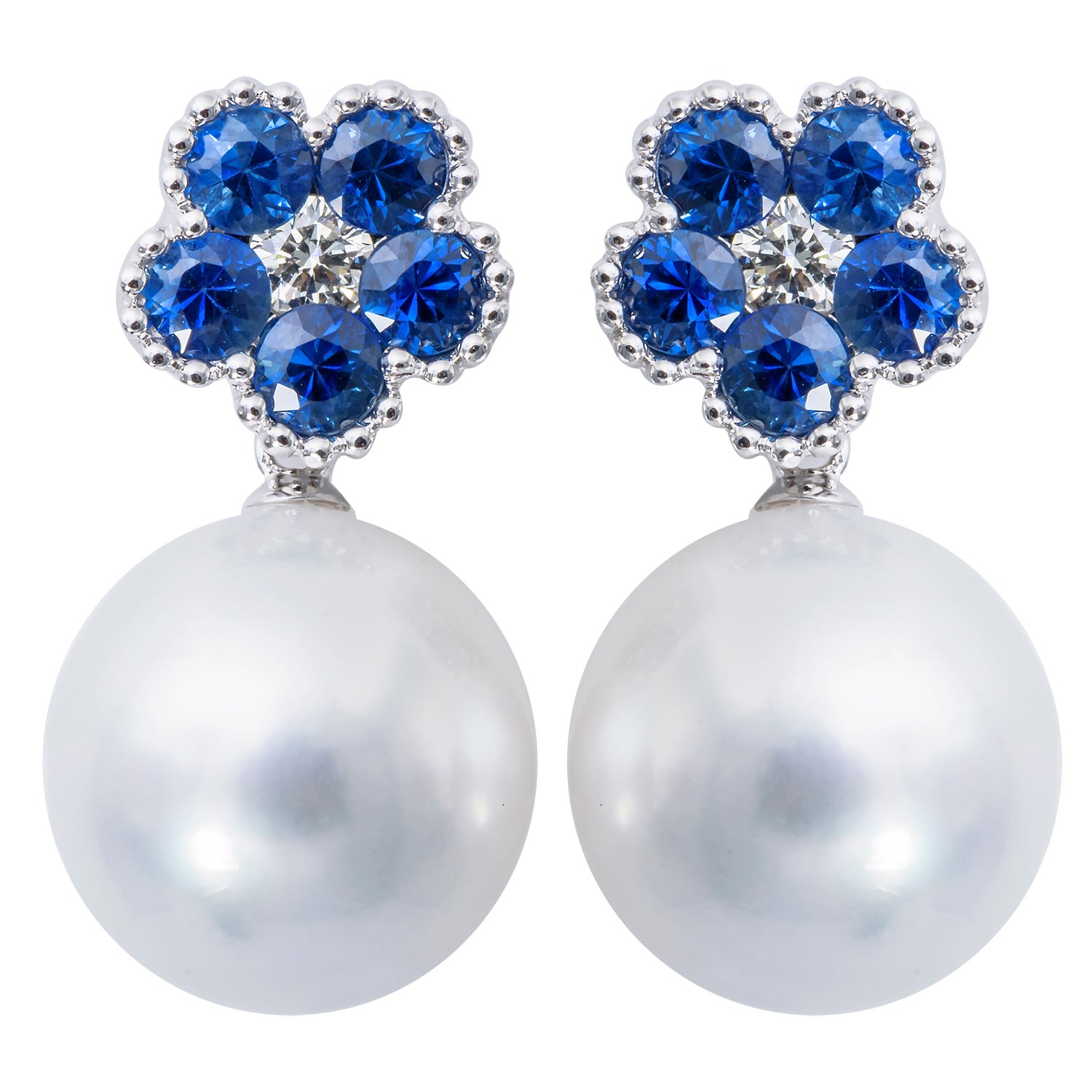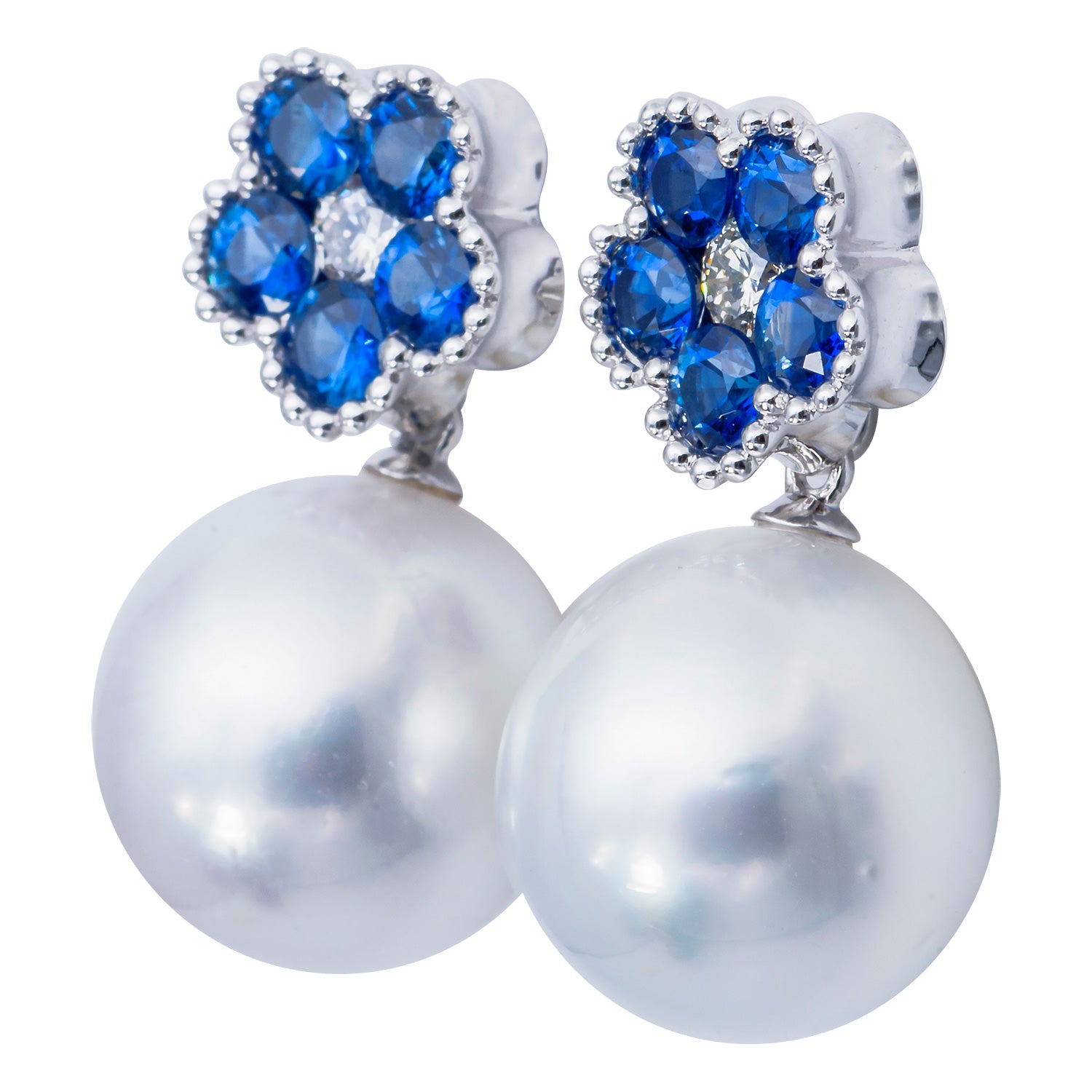 18KW White South Sea Pearl Earrings, 12-13mm
These Earrings are a captivating pair of jewelry that perfectly marries the timeless elegance of South Sea pearls with the vivid allure of sapphires. Crafted with precision, these earrings feature an exquisite 18-karat white gold setting that offers a luminous backdrop for the true stars of the design. These earrings are not just accessories; they are a reflection of luxury, sophistication, and a deep appreciation for the beauty of the sea.
At the core of these earrings are the remarkable South Sea pearls, each measuring a generous 12-13mm in diameter. South Sea pearls are renowned for their extraordinary size, their soft and luminous luster, and their natural, gentle hues that range from creamy white to delicate golden tones. These pearls exude a sense of opulence and timeless beauty, making them a symbol of sophistication. The earrings are further enhanced with a brilliant round diamond, totaling 0.26 carats, and lustrous sapphires weighing 1.70 carats, meticulously set in the white gold, creating a captivating contrast of sparkle and color against the pearls.
These Earrings are more than just jewelry; they are a work of art that celebrates the beauty of both the ocean and the earth. Whether worn for a special event or as a daily expression of refined taste, these earrings make a powerful statement. Their enduring design and exceptional craftsmanship ensure they will be cherished for generations, symbolizing a harmonious fusion of nature's beauty and human artistry, as well as a deep reverence for the treasures found within the sea and the earth.