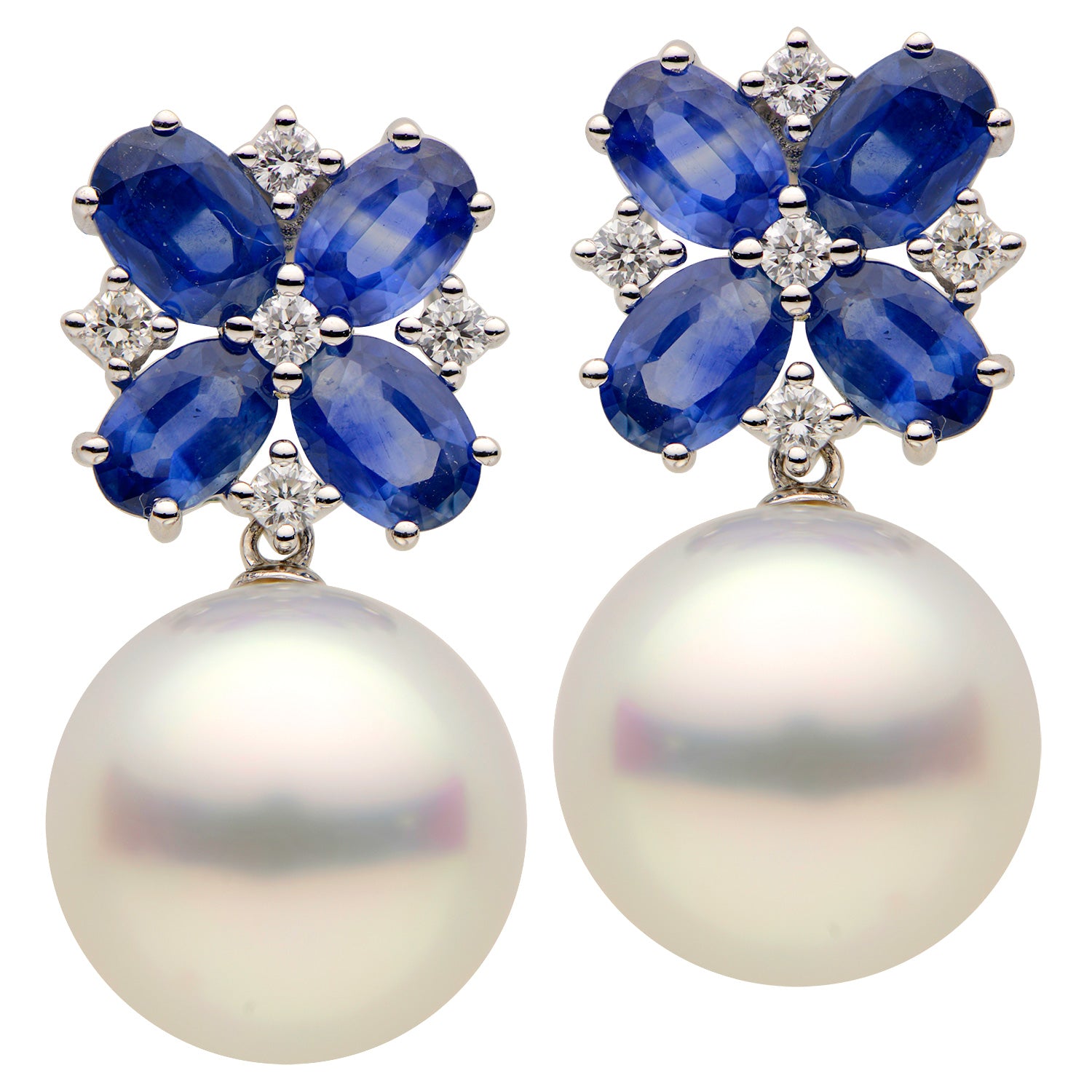 18KW White South Sea Pearl Earrings, 13-14mm
These South.Sea Earrings are a stunning jewelry piece that embodies the essence of the South Sea with a touch of sophistication. Crafted with precision and style, these earrings feature an 18-karat white gold setting, known for its elegance and durability. This choice of metal provides a lustrous canvas that beautifully complements the star of the design – the South Sea pearls.
The highlight of these earrings is the exceptional South Sea pearls, each measuring an impressive 13-14mm in diameter. These pearls are renowned for their remarkable size and their natural, satiny luster, which is often found in shades of creamy white and delicate gold. Their unique radiance adds a sense of luxury to the earrings. Furthermore, these pearls are accentuated by 10 dazzling diamonds, totaling 0.32 carats, and 8 smaller South Sea pearls, weighing 4.60 carats, set strategically within the design. This combination of pearls and diamonds creates an alluring play of light and a captivating contrast, making these earrings a statement piece.
These Earrings are a testament to the beauty of the South Sea, showcasing the elegance of white gold, the allure of South Sea pearls, and the brilliance of diamonds. Whether worn for a special event or to add a touch of sophistication to everyday wear, these earrings are sure to make a statement. With their timeless design and meticulous craftsmanship, they are a cherished addition to any jewelry collection, symbolizing a refined taste and a celebration of the natural world's beauty.