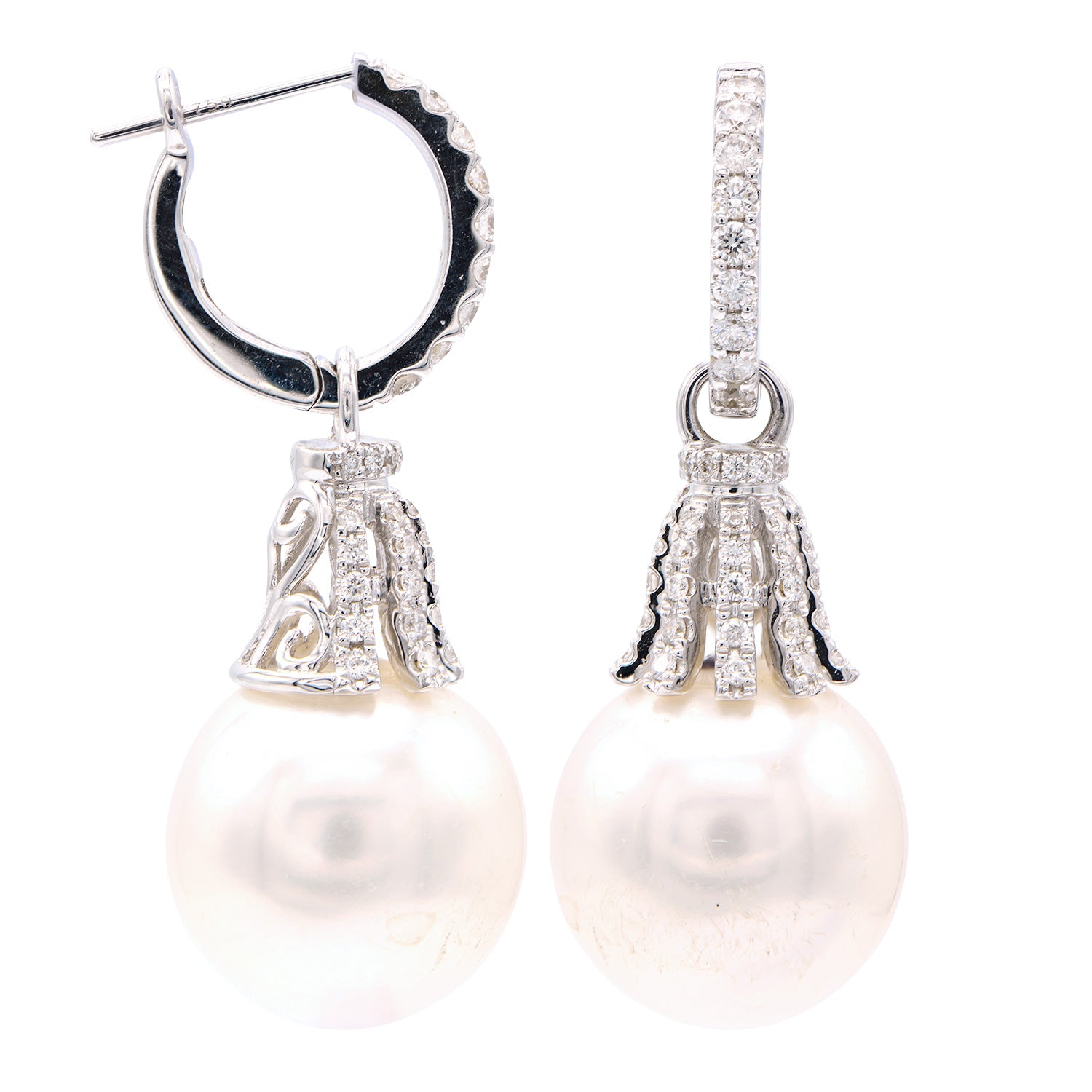 18KW White South Sea Pearl Earrings, 13-14mm
Thee South Sea Earrings are an exquisite pair of jewelry items that exude elegance and luxury. Meticulously crafted with a combination of 18-karat white gold and the finest South Sea pearls, these earrings are a true testament to the art of fine jewelry making. The white gold setting provides a luminous and durable base, ensuring the longevity of these stunning earrings.
The centerpiece of these earrings is the magnificent South Sea pearls, each measuring a generous 13-14mm in diameter. These pearls are renowned for their remarkable size, their natural, satiny luster, and their soft, elegant colors that often range from creamy white to delicate golden hues. The pearls' sheer radiance and substantial size make them a symbol of opulence and sophistication. To further enhance their beauty, 82 sparkling diamonds, totaling 0.60 carats, are meticulously set in the white gold settings, creating a captivating play of light and a brilliant contrast with the pearls.
These Earrings are not just jewelry; they are a work of art that celebrates the timeless beauty of South Sea pearls. Whether worn for a special event or as an exquisite addition to everyday attire, these earrings make a bold statement of elegance. Their enduring design and exceptional craftsmanship ensure they will be cherished for generations, symbolizing sophistication, refined taste, and a profound appreciation for the natural beauty of the world.