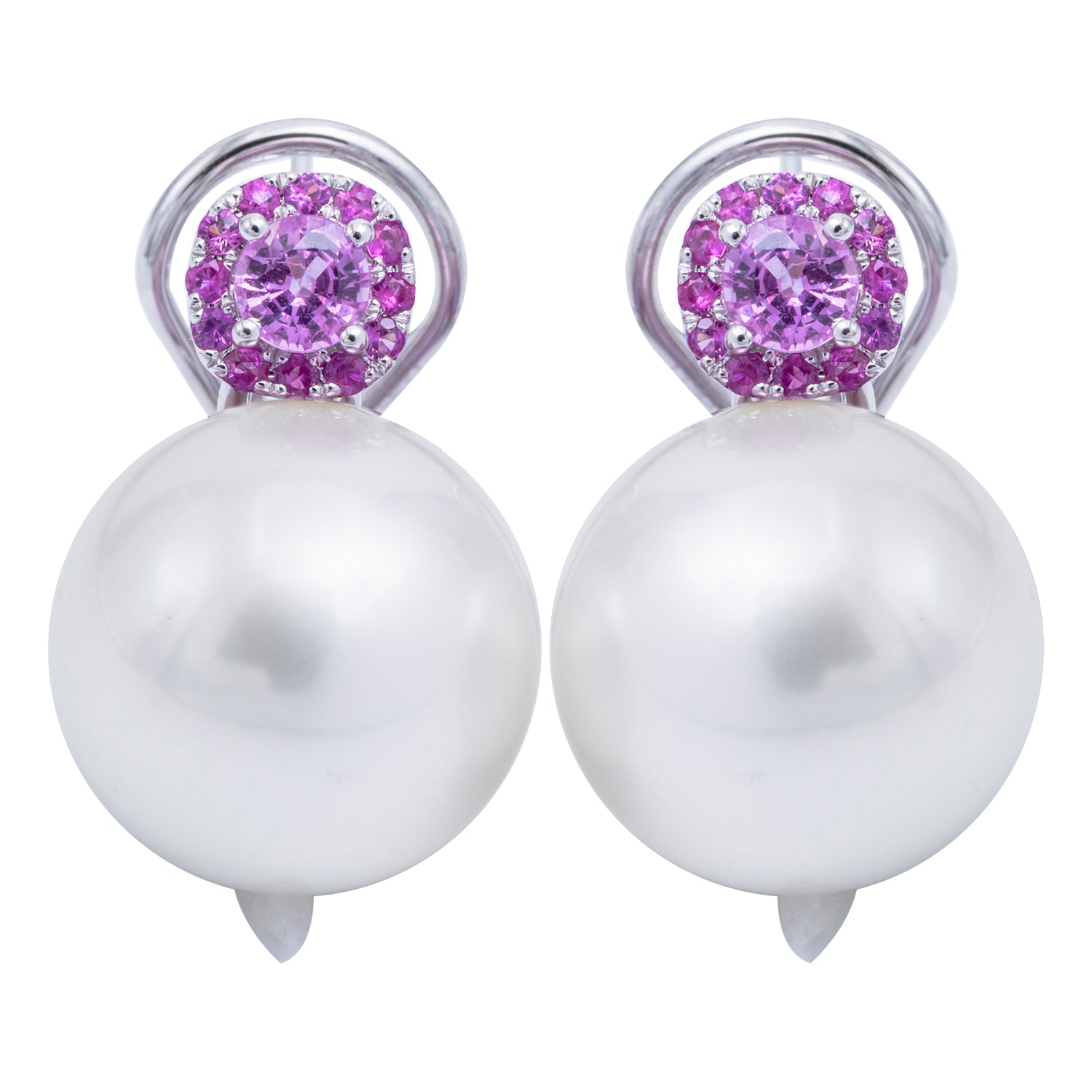 18KW White South Sea Pearl Earrings, 14-15mm
These Earrings are an extraordinary piece of jewelry that captures the essence of the South Sea's allure. Crafted with meticulous attention to detail, these earrings feature an exquisite 18-karat white gold setting, known for its exceptional purity and radiance. This choice of precious metal provides a luminous backdrop that beautifully complements the true stars of the show - the South Sea pearls.
The centerpiece of these earrings is the magnificent South Sea pearls, each measuring an impressive 14-15mm in diameter. South Sea pearls are renowned for their remarkable size, their extraordinary luster, and their natural, soft colors, typically ranging from creamy white to delicate golden hues. These pearls are celebrated for their rare and captivating radiance, and their substantial size is a testament to their opulence. The earrings are further adorned with 26 pear-shaped diamonds, totaling 0.83 carats, creating a captivating sparkle that perfectly complements the pearls' natural brilliance.
These Earrings are a true embodiment of elegance, luxury, and the beauty of the South Sea. Whether worn for a special occasion or as an expression of refined taste in everyday wear, these earrings make a statement of sophistication. Their timeless design and exceptional craftsmanship ensure they will be treasured for generations to come, symbolizing the perfect harmony of nature's beauty and human artistry.