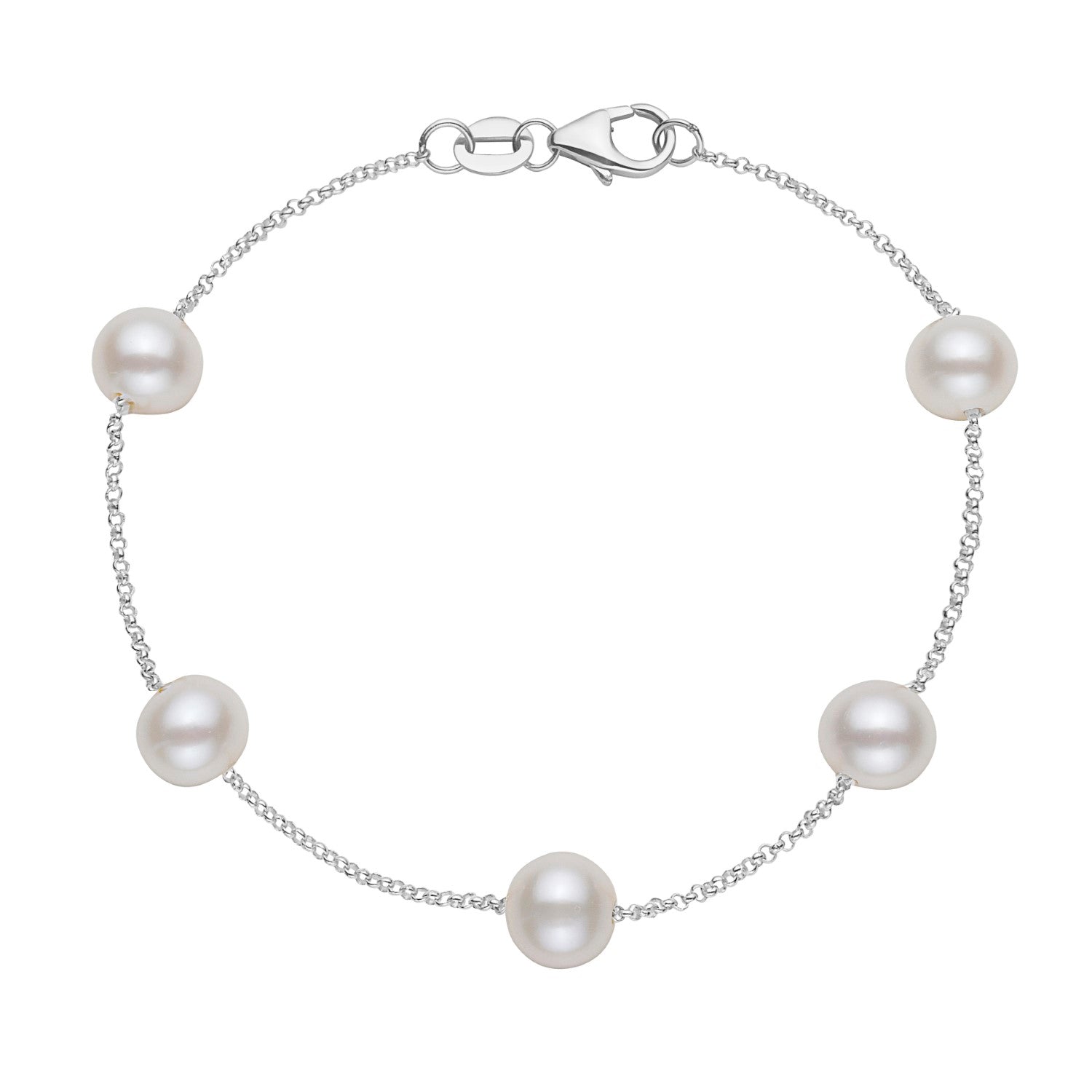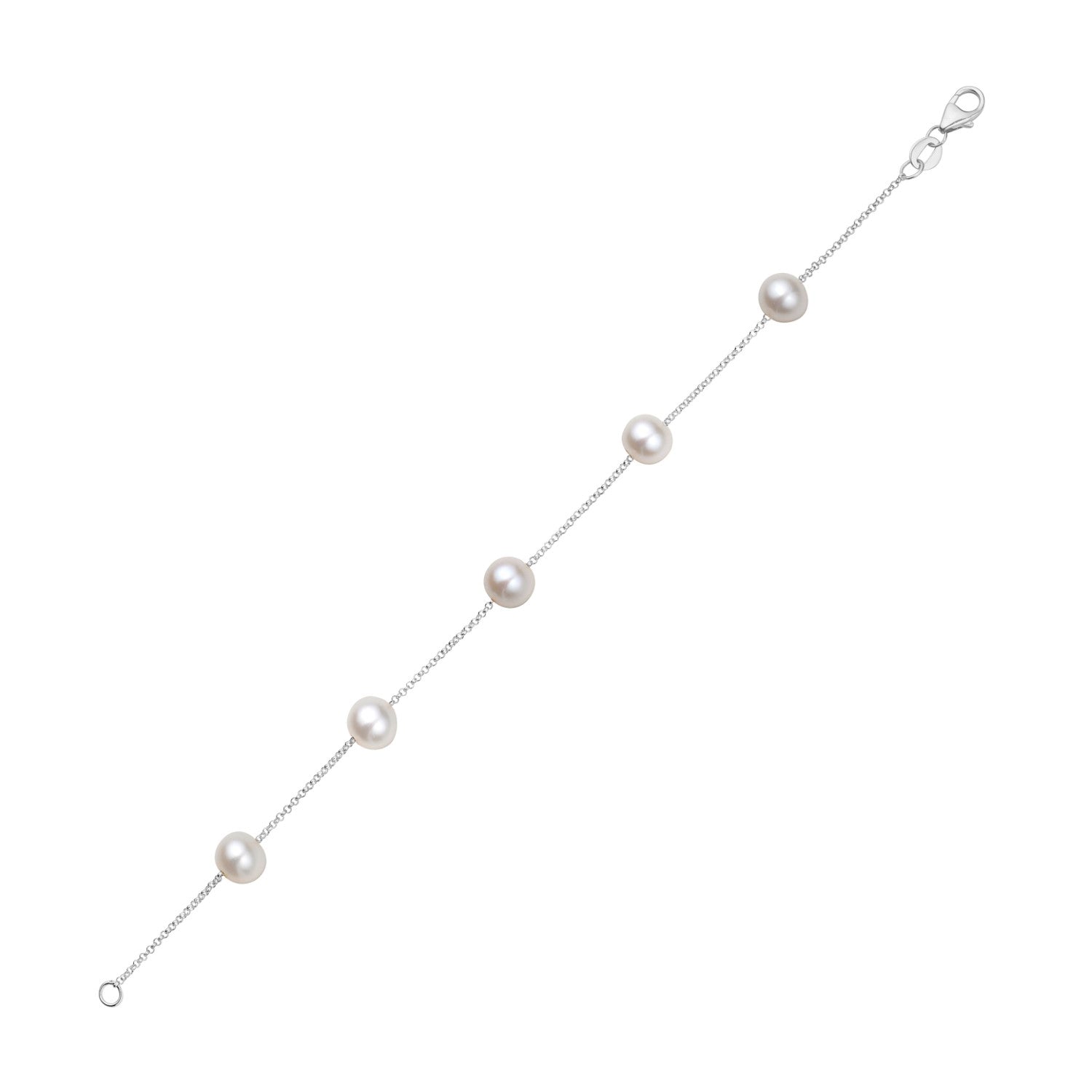 6-7mm Freshwater White Gold Tincup Bracelet
This tincup bracelet is a stunning and elegant jewelry piece that exudes timeless beauty and sophistication. Crafted with the utmost precision and care, this bracelet features 14 karat white gold, a metal known for its lustrous and durable qualities. The use of white gold adds a touch of modernity to the classic tin-cup bracelet design.
This particular piece is adorned with five exquisite freshwater pearls, each measuring between 6 and 7 millimeters in diameter. These pearls exhibit a natural luster and a delicate, creamy-white hue that complements the white gold setting beautifully. The tin-cup style, which incorporates spaced pearls along the length of the bracelet, creates a sense of delicate balance and grace, making it an ideal choice for both formal occasions and everyday wear. The 0.8 grams of gold used in this piece not only add to its elegance but also ensure its durability, making it a valuable addition to any jewelry collection.
This tincup bracelet is a versatile and timeless accessory that effortlessly combines classic and contemporary elements. Its combination of high-quality white gold and lustrous freshwater pearls makes it a perfect choice for those who appreciate fine craftsmanship and understated elegance. Whether worn as a statement piece for a special event or as an everyday accessory, this bracelet is a symbol of grace and sophistication that will stand the test of time, making it a cherished addition to any jewelry collection.