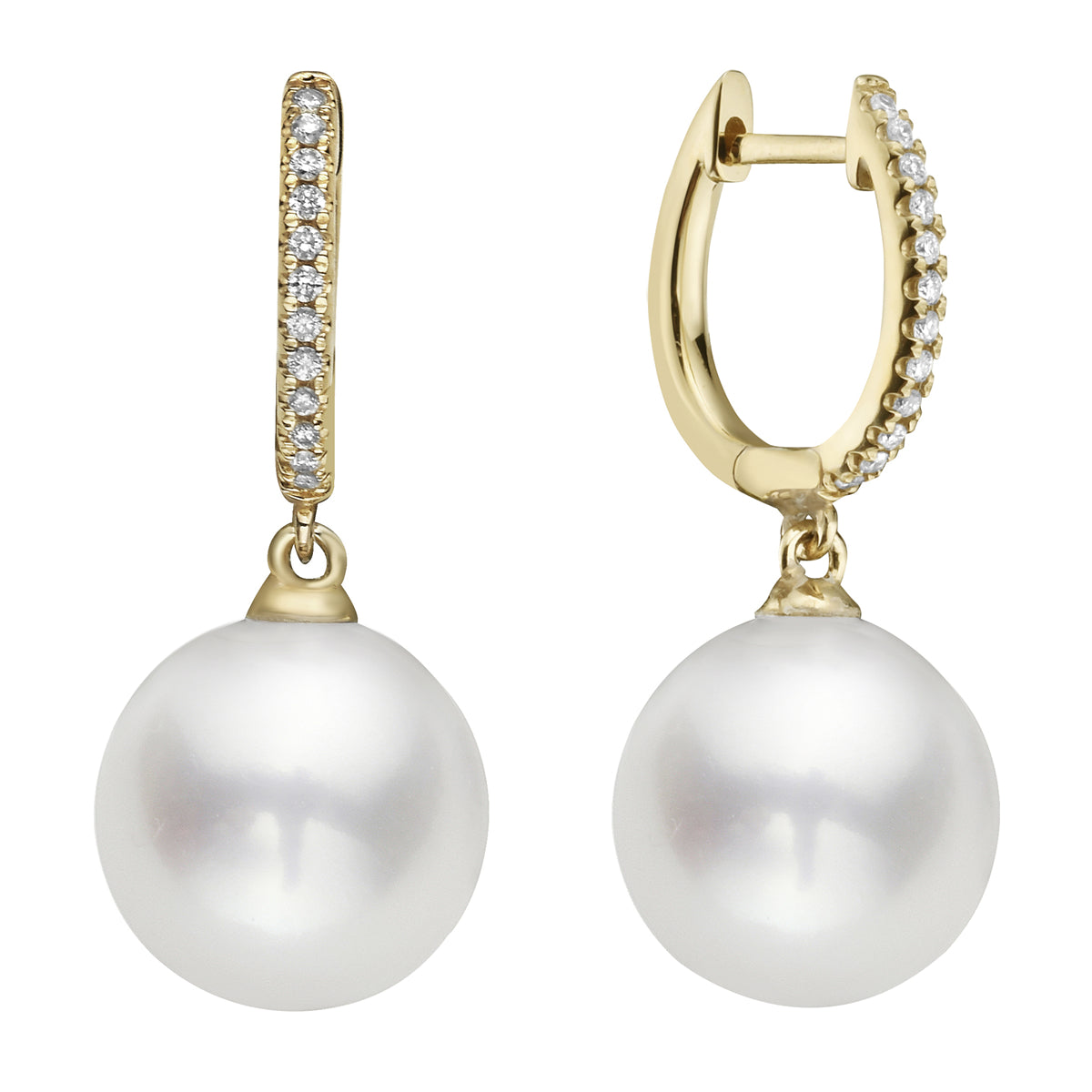 9-10mm Freshwater Yellow Gold Diamond Dangle Earrings
The 14KY-1.4G W.FW Earrings are a luxurious and elegant jewelry item that seamlessly blends classic design with a touch of modern opulence. These exquisite earrings feature a pair of sizable 9-10mm freshwater pearls, each exuding a natural, iridescent glow, gracefully set in a 14-karat yellow gold frame. What sets these earrings apart is the addition of 24 dazzling diamonds, totaling 0.12 carats, which encircle the pearls, creating a sparkling halo effect that adds an extra layer of glamour and sophistication.
The use of 14-karat yellow gold in the design not only provides warmth and richness but also ensures the earrings' durability, making them suitable for both special occasions and everyday wear. The generously sized pearls showcase their natural creamy-white hue, and their impressive diameter enhances their presence. The 14KY-1.4G W.FW Earrings are the perfect choice for those who appreciate the beauty of pearls, the brilliance of diamonds, and the enduring allure of yellow gold.
These earrings are a symbol of timeless beauty and elegance, making them a versatile addition to any jewelry collection. The inclusion of 24 brilliant diamonds encircling each pearl creates a captivating halo effect that enhances the pearls' natural luster. Whether worn for a formal event or to add a touch of sophistication to your daily ensemble, these earrings are a statement of luxury and refinement that will leave a lasting impression. The use of high-quality 14-karat yellow gold adds a classic touch to this contemporary design while ensuring the earrings' longevity, making them a cherished addition to your jewelry collection.